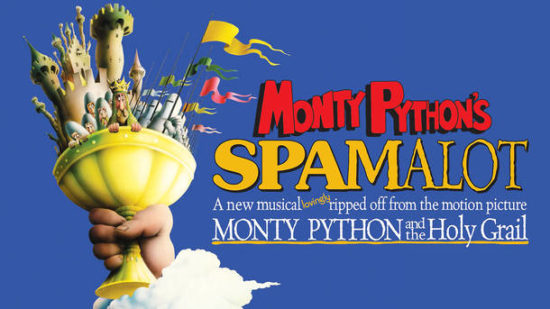 Treat yourself to a night of music and laughter at the Ordway Center in St. Paul when "Monty Python's Spamalot" comes to town. My husband and I saw a production of this a little while ago and we thought it was very funny (and my husband is not a musical person!). If you like Monty Python, you'll like this. There are lots of the same silly jokes from the movie Monty Python and the Holy Grail, but in live theater format.
Tickets are available for $40 – $50 via Goldstar, plus service fees of $6 – $7.25 per ticket. (To compare, these tickets are normally $61 – $72, all fees included.) You can currently grab tickets for the following shows:
Tuesday, April 2nd at 7:30 pm
Wednesday, April 3rd at 7:30 pm
Thursday, April 4th at 7:30 pm
Sunday, April 7th at 7:30 pm
Always look on the bright side of life! Monty Python's Spamalot, a Tony Award winner for Best Musical, lovingly winks at the legends of King Arthur, his Knights of the Round Table and the quest for the Holy Grail. Based on the cult classic film Monty Python and the Holy Grail, this merry musical comedy joins King Arthur and his motley crew of knights as they embark on an outrageous quest for the Holy Grail. Flying cows, killer rabbits, taunting Frenchmen and show-stopping musical numbers are just a few of the reasons why audiences worldwide continue to eat up Spamalot. Get ready to laugh up a storm when this silly version of mythical England rides into Saint Paul's Ordway Center for the Performing Arts.
Get your discount tickets HERE.