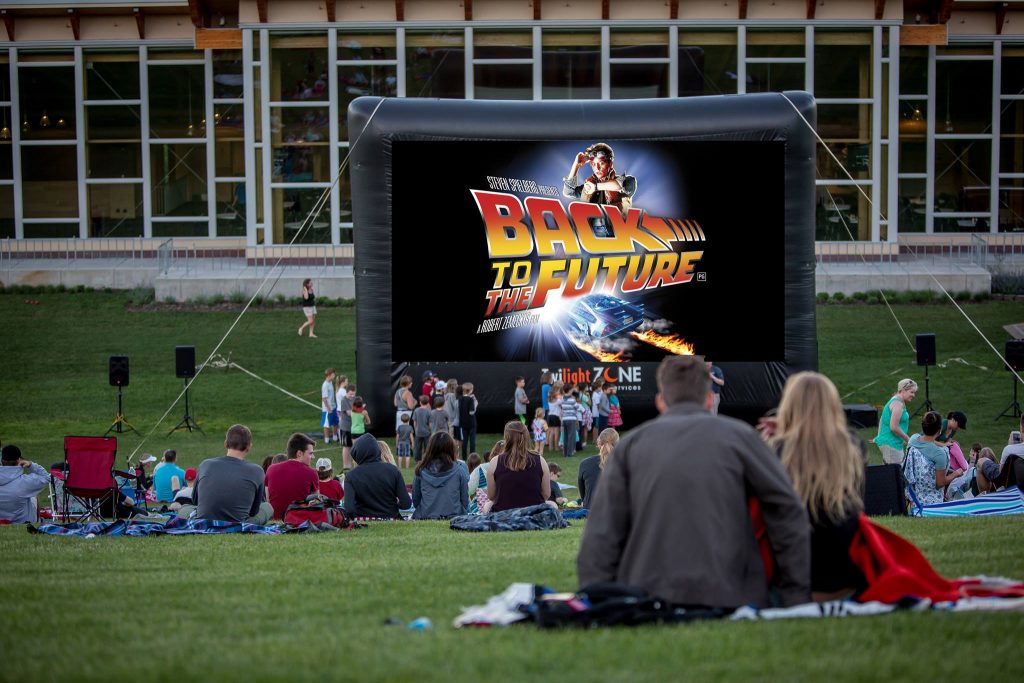 Many of us remember the movie "Back to the Future".  It might be the car you remember, the puffy vest on Michael J. Fox or how far into the future it seemed at the time.  Perhaps you want to see it outdoors or have your kids watch it with you?
Thursday evening July 12th, the Movies on the Hill – Back to the Future  will be showing at the Hyland Hills Sky area in Bloomington.  A fun free event that begins at 6pm.  Not only will be the movie be fun but there will also be a few Delorean cars on hand.
src="https://thriftyminnesota.com/wp-content/uploads/2018/07/delorean.jpg" alt="" width="458″ height="611″ />
FREE! Festivities start at 6pm!
Feel free to come hang out before hand. We are going to have:
– Music starting at 6pm   -Lawn games
– Grill and concessions – including popcorn, candy, grilled brats, burgers and hotdogs. Beer and pop.
Movie starts at Dusk (About 9pm, depending on sunset and cloud cover)
Feel free to bring blankets or chairs to sit on as it is grass amphitheater seating.