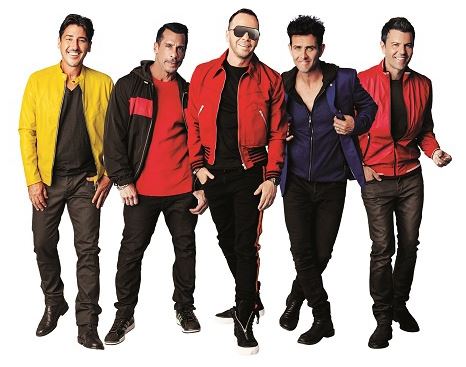 New Kids on the Block: The Mixtape Tour is headed to Xcel Energy Center on June 11, 2019! Get your tickets in advance and save by ordering through Groupon.
Tickets start at $50 and have a limit of 8 per person. You must purchase tickets together to sit together. Seating is in sections C11–C21, or 100- or 200-level.
The New Tour on the Block: For the first time ever, multiplatinum pop supergroup New Kids on the Block brings out Salt-N-Pepa, Tiffany, Debbie Gibson, and Naughty by Nature, forming an epic lineup of artists who've sold more than a 100 million records combined.

How You Know the Kids: They rocketed to the top of the charts with their 1988 breakthrough album, Hangin' Tough, propelled by the mega-hits "You Got It (The Right Stuff)", "I'll Be Loving You (Forever)," and "Cover Girl." The group recently celebrated the album's 30th anniversary with a sold out concert at the Apollo Theater.

"80s Baby": NKOTB's 2018 single features all of the artists on The Mixtape Tour, and delivers a throwback sound that takes listeners back to when the group first emerged as pop heartthrobs.

The Lineup: New Kids on The Block | Salt-N-Pepa | Tiffany | Debbie Gibson | Naughty by Nature
Get your discount tickets HERE!