Celebrate the renovation of the Old Cedar Avenue Bridge with a free event this Saturday!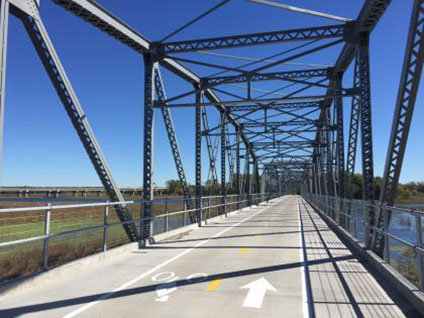 The Old Cedar Avenue Bridge Celebration takes place on Saturday, October 2 from 1 – 6 pm. There are LOTS of activities for the whole family including:
FREE food meal tickets, cupcakes from Queen of Cakes, posters, and youth fishing pole (while supplies last)
Food trucks on-site
Music from Ecuador Manta and Dred I Dread
FREE kids' activities including archery and a scavenger hunt
and more!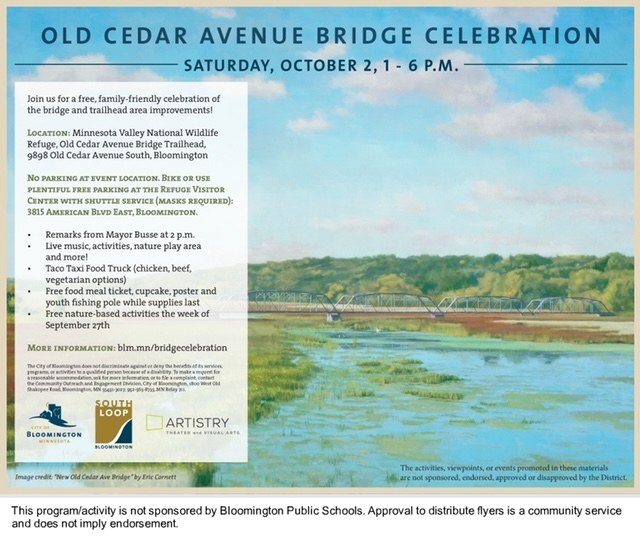 Plus, this week you can register for a Birding for Beginners Walk on Tuesday, September 28 from 5:30 – 7:30 pm and/or a Painting in Nature activity on Wednesday, September 29 from 4:30 – 6:30 pm. These activities are free, but registration is required and space is limited.
Please note that there will be NO parking available at the event location, so you are asked to bike to the event or use the free parking at the Refuge Visitor Center and take a shuttle to the event.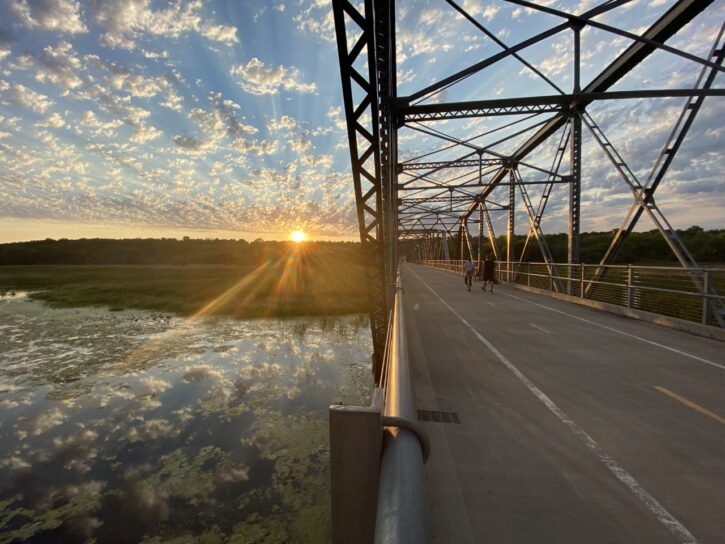 You'll need to park at the Minnesota Valley National Wildlife Refuge Visitor Center (3815 American Blvd E in Bloomington). Two shuttles will run every 15 minutes or so, and masks are required while on board.
Check the Facebook event page for updates!