Catch some kid-friendly outdoor theater performances this summer with Open Eye Figure Theatre's Driveway Tour!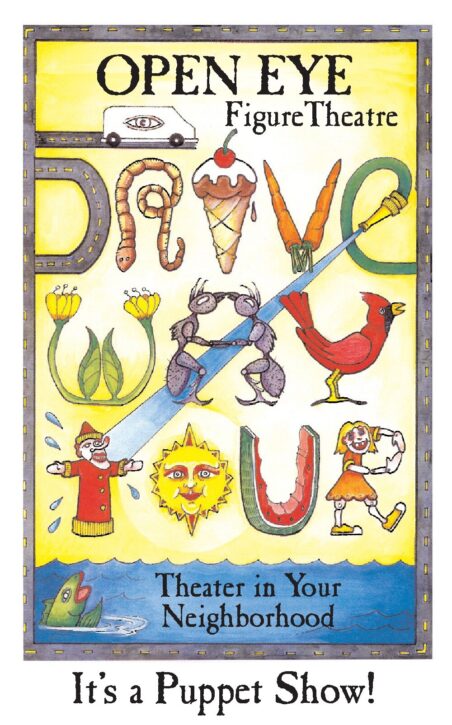 This summer is the 18th year for the Open Eye Figure Theatre Driveway Tour! The Driveway Tour is a way to experience a puppet show in a variety of locations.
In the past we have attended them in people's yards, in a park and at the local library. You can find the schedule and locations here. This year's show is "The Amazing Cowboat."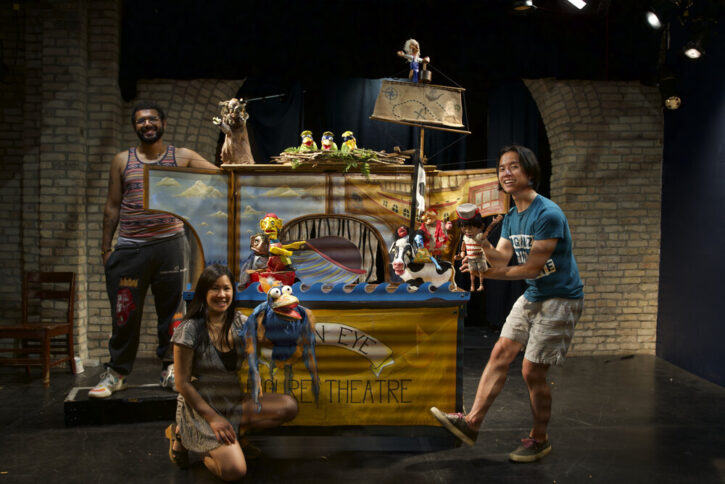 Summer Family Fun for All Ages!

Open Eye is thrilled to announce the return of the summer Driveway Tour! This award-winning community program brings high-quality, original puppet shows with live music to neighborhoods all across the metro.

For 18 summers, Open Eye has been building community with fun-filled, all-ages outdoor puppet shows. Each show comes with hand-crafted puppets, three performers and a live musician. No driveway? No problem! We travel everywhere, to everyone. Our puppet shows can be performed in almost any location.

THE AMAZING COWBOAT

Time for Binh to take a bath! Binh's imagination comes alive as he pretends he is the captain of a boat that is part cow, part boat, and totally amazing! Together Binh and his Cow Boat set sail on a high seas adventure to search for the lost crown of Lac Long Quân, the Dragon Lord of Vietnam, making friends as they go, all before sailing home to his bathtub before bed time!

THE AMAZING COWBOAT is one of most popular shows in the Driveway Tour repertory, and have an exciting new cast for 2021 as puppetry artists Liz Howls and Oanh Vu redevelop the script and the design of the main character puppet to reflect the image and experience of a young Vietnamese-American child.
All Driveway Tour shows will be performed outside with social distancing. Puppeteers and musicians perform in masks, and they ask that all audience members above to the age of two also wear masks. Family viewing groups are also asked to observe social distancing.
For more information, visit Open Eye Figure Theatre's website.