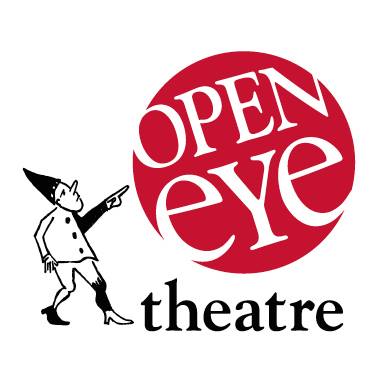 One of the best things about the twin cities is our Theatre community.  There's a plethora of options, from large to small venues.  We discovered the Open Eye Theatre several years ago and it's become a place we frequent.  It's small and they offer unique and often times quite memorable shows.  We've been known to sing the songs of some of their shows long after the show is done.
The COVID-19 health crisis has changed so many things in our lives and attending live events is one of them.  Many small business are doing different things to survive during this time.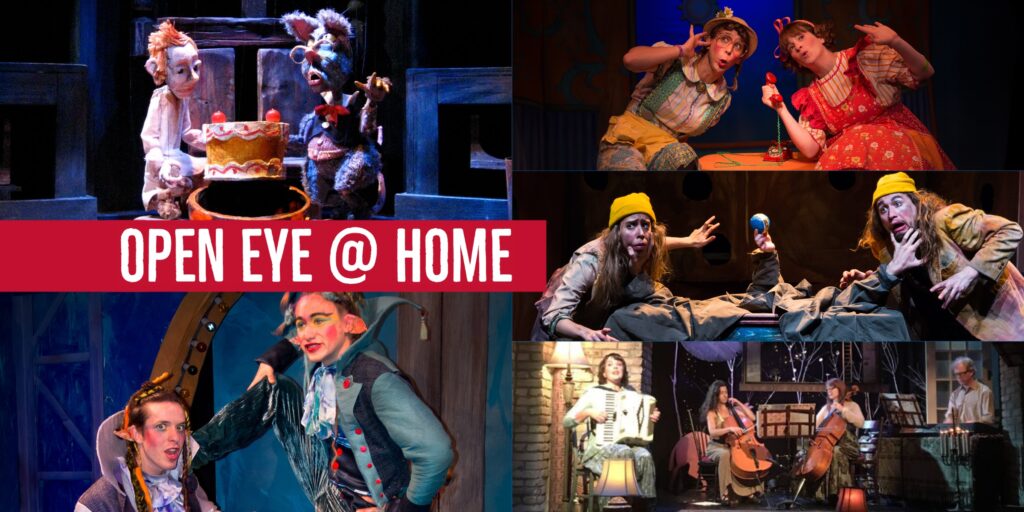 OPEN EYE @ HOME is a way that we can all enjoy a glimpse of what they typically offer at their venue on a regular basis to live audiences.  Some are for an older audience while some are for all ages.  Each month from April to August you can register and watch something from your own home.  Here's the line up:
APRIL: MILLY AND TILLIE  followed by:
MAY: THE SORCERER'S APPRENTICE
JUNE: THE LEARNING FAIRY
JULY: NOTHING IS SOMETHING
AUGUST: KEVIN KLING'S GREATEST HITS & JUICY BITS
In times like these, we all need a laugh, a fun song, an experience to share with friends and family that will lift our spirits. Performances that spark our imaginations, bring a smile to our faces, and remind us that we're all in this together. So, let's stay connected! Open Eye can be in your home!
Enjoy 5 full-length shows from the Open Eye archives filled with music, puppetry, live performance and storytelling, one show featured each month, April-August!
The artists featured in our OPEN EYE @ HOME programming have generously allowed to make these shows available for free! If you're in a position to make a donation to support @ Home, Open Eye would very appreciative donations. Even $5, $10, $25 makes a big difference, and will be shared among the artists!