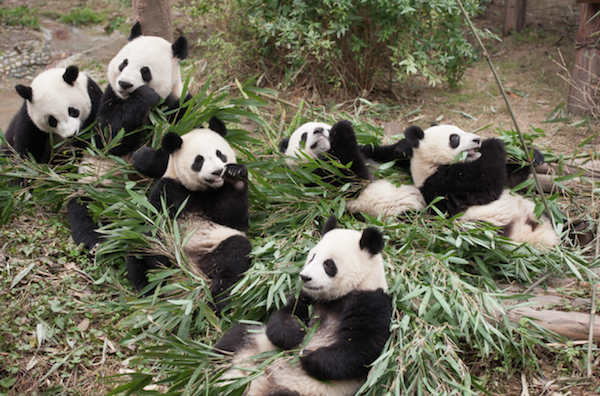 This Saturday, April 7, you're invited to celebrate the 21st birthday of the IMAX Theatre at the Minnesota Zoo! There will be cake and fun activities plus FREE admission to the new movie PANDAS in IMAX 3D.
I had a chance to watch an advanced screening of PANDAS and it is awesome. We were smiling from ear to ear watching the baby pandas and giggling at their antics. The film has beautiful shots of China's wilderness and panda habitat. And, while we did ooh and aah over the adorable pandas a lot, we also left much more informed about pandas and the importance of working to improve the chances of the survival of wild pandas.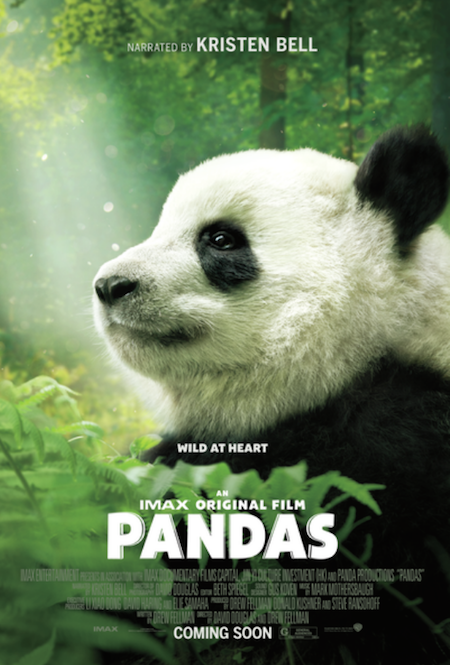 About the Movie:
Pandas are beloved around the world, and now they are coming to the big screen in the IMAX® original film "Pandas," a breathtaking documentary adventure and amazing experience for the whole family narrated by Kristen Bell ("Frozen," TV's "The Good Place").
After years of success breeding captive pandas, scientists at the Chengdu Research Base For Giant Panda Breeding (aka Chengdu Panda Base) in China are taking their efforts to the next stage and preparing captive-born cubs for release in the wild. This film follows one such researcher, whose passion leads her to initiate a new reintroduction technique inspired by a black bear rehabilitator in rural New Hampshire. What starts as a cross-cultural collaboration becomes a life-changing journey for a team of scientists and one special panda named Qian Qian (pronounced Chen Chen). The film, captured with IMAX® cameras, follows Qian Qian on an exciting new adventure into the mountains of Sichuan as she experiences nature for the first time and discovers the freedom – and perils – of the wild side.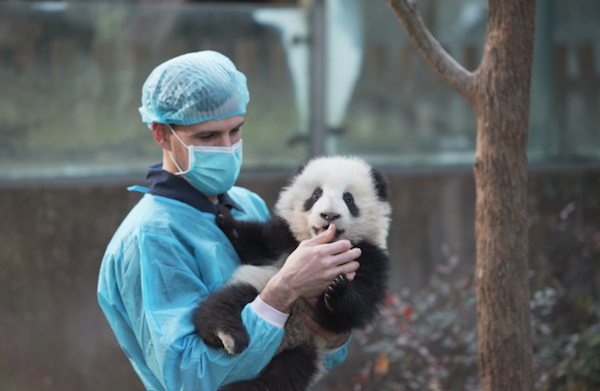 David Douglas and Drew Fellman, the filmmakers behind "Born to be Wild" and "Island of Lemurs: Madagascar," directed the film, which Fellman wrote and produced, with Douglas as director of photography. Donald Kushner and Steve Ransohoff also produced the film, with Li Xiao Dong, David Haring, and Elie Samaha executive producing. "Born to be Wild" and "Island of Lemurs: Madagascar" editor Beth Spiegel and composer Mark Mothersbaugh collaborated with Douglas and Fellman once again, with sound design by Gus Koven.
IMAX Entertainment presents, in association with IMAX Documentary Films Capital, Jin Yi Culture Investment (HK) and Panda Productions, "Pandas." This film, distributed by Warner Bros. Pictures and IMAX, will be released in select IMAX® and IMAX® 3D theaters. It is rated G.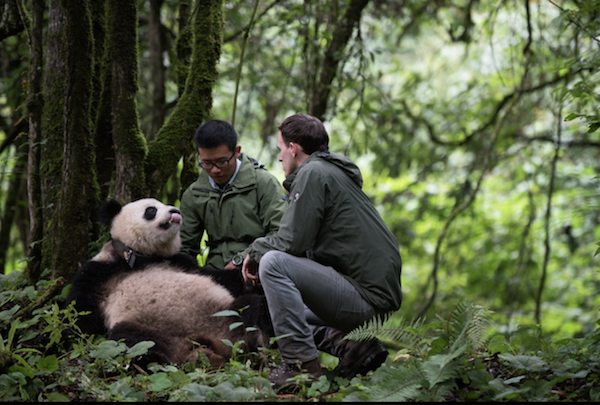 The IMAX Theatre at the Minnesota Zoo's 21st Birthday party starts at 10:30 am with PANDAS playing at 11:30am. Admission is free if you mention THRIFTY MINNESOTA at the door. Seating for the event is limited and is on a first come, first served basis, so get there early!