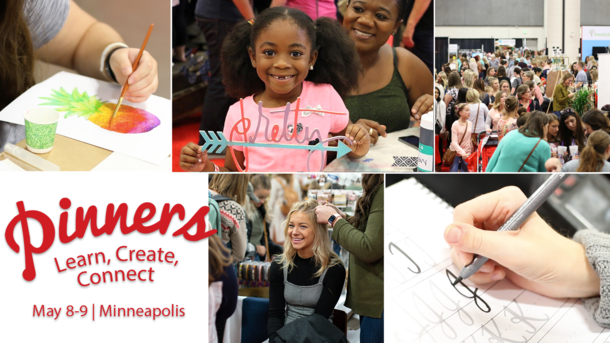 The Pinners Conference and Expo is coming back to Minnesota this year! Right now you can get discount tickets when you order through Goldstar. Tickets are normally $10, but when you go through Goldstar you'll pay $5 each, plus a small service fee.
Another option: go through Groupon to pay $8 per ticket, all fees included.
The Pinners Conference and Expo will take place Friday, May 8 from 10 am – 8 pm and Saturday, May 9 from 9 am – 7 pm at the Minneapolis Convention Center.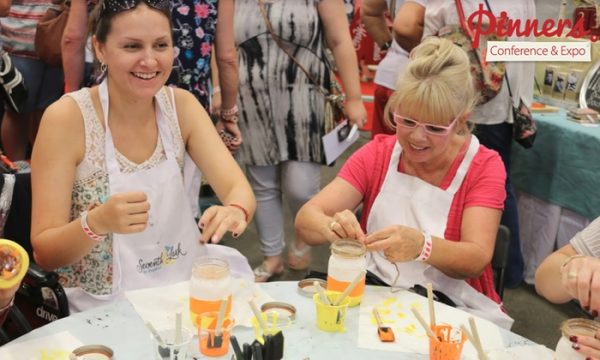 Shop, learn, create and connect at Pinners Conference — the event where online inspiration comes to life! With 300 shopping booths and over 100 hands-on classes, get ready for your new favorite event! Pinners is two great events in one. It's a conference featuring 100+ Pinterest-based classes taught by the best presenters in the nation. And it's also a show with nearly 300 top businesses providing beautiful options in the worlds of DIY, crafts, cooking, self-improvement, photography, party planning, scrapbooking, holiday, beauty and fashion and all sorts of other great things. What's Pinners? It's where Pinterest comes to life. And after you come, it'll be your new favorite event!
Please note: General admission includes all exhibitors, shopping, make-and-takes and more (no classes). If you'd like to attend classes, you'll need to purchase your tickets online HERE. Children 8 and younger are free to all events.
Get your discount tickets HERE!