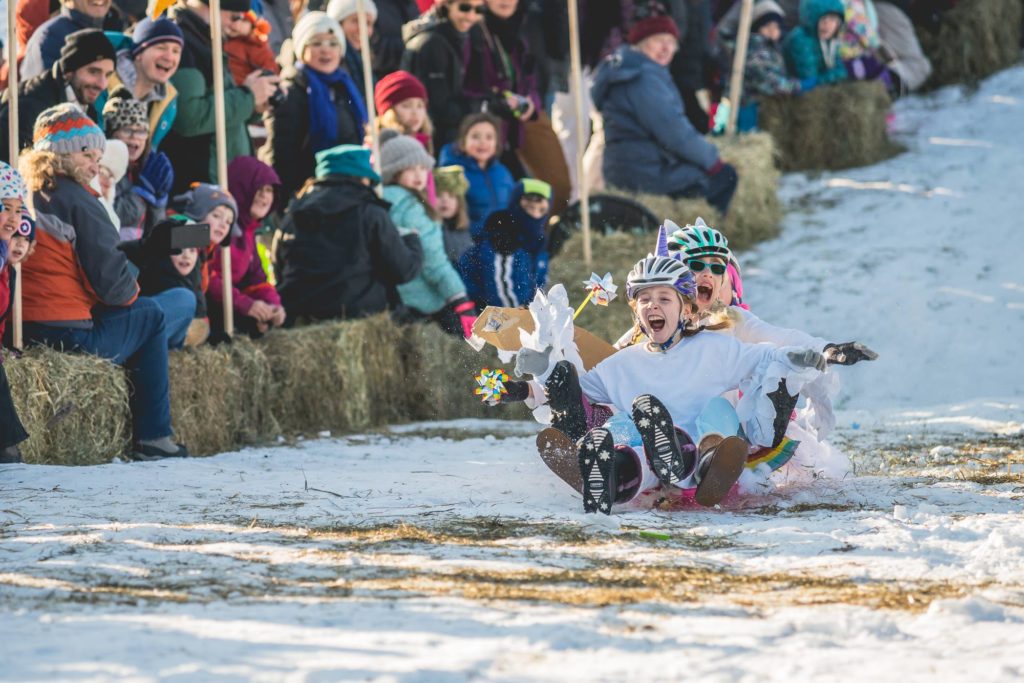 This event has been canceled.
Perhaps you've heard of the famous May Day parade that takes place in Minneapolis?  Well the Powderhorn Art Sled Rally is held in the same area.  It too is full of fabulous art but is obviously held in the winter and not May.  We happened upon this event last year when we were nearby.  It was so fun to watch!
This year the Powderhorn Art Sled Rally takes place January 26th from 2-4pm.
Perhaps you have some hidden creativity and want to enter your sled?  There are a few things you need to know to make that happen.  Click here to learn the process.  You have a few makes to create that awesome sled or just mark the date on your calendar so you can be there to watch others.