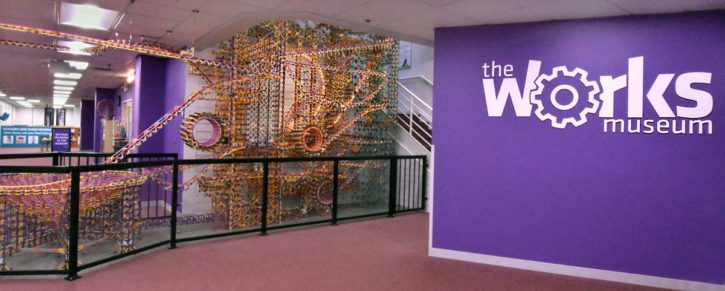 Now that the school year is in full swing and you've settled in to your new routine, it's time to find some activities to do with younger kiddos who are still at home. One option is Pre K Mondays at The Works Museum in Bloomington. It's offered on two Mondays each month during the school year, October through May.
Pre K Mondays feature special activities just for kids ages 3 to 5 and their adult companions. It's the perfect time for them to explore their curiosity and design, build, and create!
Kids get half price admission ($4.50) from 9 am – 12 pm. Grown-up admission is $9. Each Pre K Monday will include a special activity designed just for the youngest engineers and will be held in a "big kid free" location of the Museum. You'll also be able to explore the Museum's activity floor.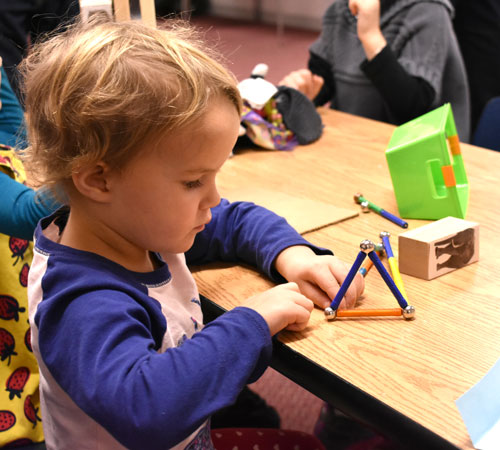 Here's the 2019 – 2020 Pre K Monday schedule (note that activities are subject to change):
October 7 – Mad Hatter Hat Designs
October 21 – Hammer Time with Pumpkins and Gourds
November 4 – Duplo Construction Zone
November 18 – Bang Your Drum
December 2 – Ring Toss Game Design
December 16 – Clothespin and Popsicle Stick Building
January 13 – Skyscraper Design and Build
January 27 – Build a Snack Tube for Birds
February 10 – Design and Build Guitars
February 24 – Foil Embossing
March 2 – Planet Sun Catchers
March 16 – Cleaning Coins
April 6 – Kite Design and Build
April 20 – Sharpie Tie-Dye on Cotton Fabric
May 4 – Pool Noodle Marble Tracks
May 18 – Primary Color Play Dough Mixing