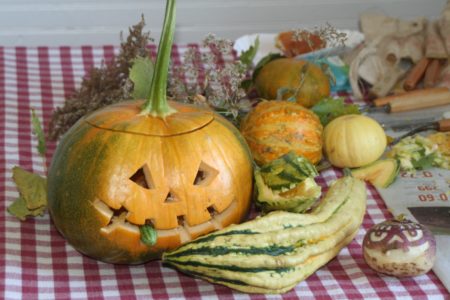 We love to carve pumpkins each fall and Gibbs Farm is one of our favorite places to visit.  The perfect event takes place this Saturday October 13th, Pumpkin Carving at Gibbs Farm.  The event is included with the price of admission into the farm.

Join us on Saturday, October 13th from 11am-2pm for pumpkin carving fun!

Artist Peggy Stern will be providing expert tips and fun ideas to decorate your chosen pumpkin or squash.

Please RSVP here on the Pumpkin Carving form so we can know how many pumpkin carvers to expect!

Cost to participate is included in the regular Gibbs Farm admission fee: $8 Adults, $7 Seniors, $5 Children 4-16, Free for Children 3 and under.