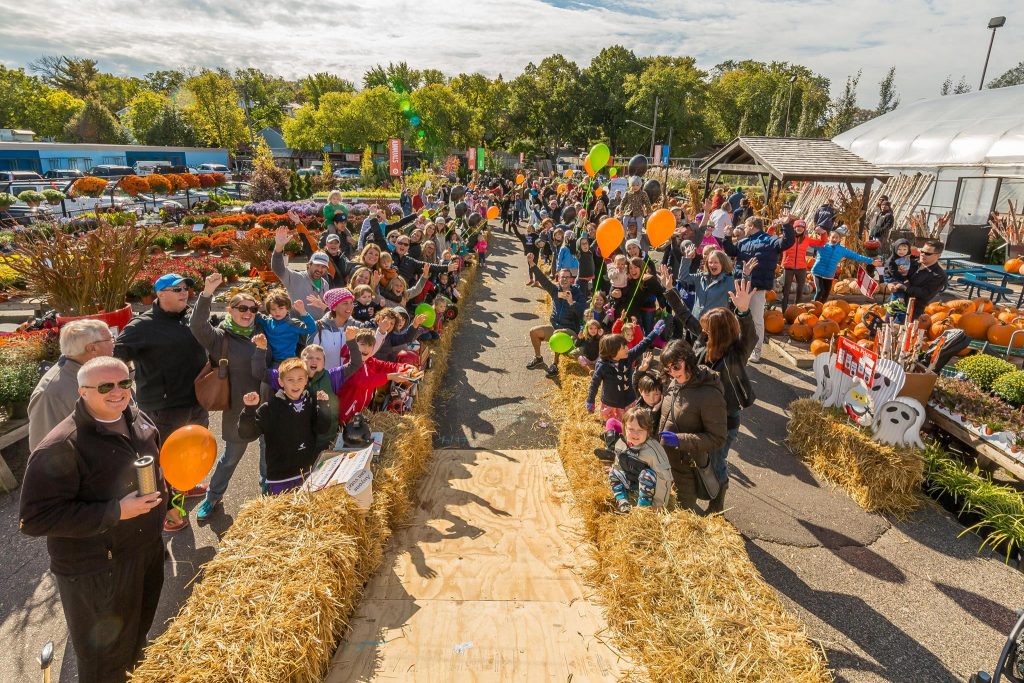 I have to admit, I had not heard of Pumpkin Derby until this week.  However, with that being said, it sounds like a fun event, who's in?  Pumpkin Derby takes place at Sunnyside Gardens in Minneapolis on Saturday the 14th.   You can choose to participate, although important to read the rules posted below first, or be a spectator of the event.  Either way, should be an interesting time, with lots of laughter and cheering.
Come one, come all!

The 9th Annual Sunnyside Gardens Pumpkin Derby is sure to be a blast! Anyone can watch, but here's how to participate…

1. Get a pumpkin (any size) and make it mobile by attaching wheels to it or IT to wheels.

Note: The derby car cannot be motorized or electrically charged to move in a forward or backward direction. The derby car cannot be messy beyond the confines of it's frame. Carnage is inevitable on the race track, so keep that in mind when adding squishy or sloppy decorations.

2. Arrive before the race and register your Pumpkin Derby car. Your entrant is eligible to win in three categories, Most Creative & Furthest Distance & Shortest Distance (Lamest Attempt). A judge will be overseeing the derby runs down the ramp and will be selecting the winner. All spectators present will have an opportunity to vote for Most Creative Derby Pumpkin, so bring a handful of your peers for support.

**A one-of-a-kind trophy will be awarded to the winners in each category.

Celebratory candy and food will be around the store as you decorate pie pumpkins and hang out with us.