I have shared a lot of advance screening notices lately, but this is one you WILL DEFINITELY WANT TO SEE!! I had a chance to see an early screening of RALPH BREAKS THE INTERNET and I can tell you that I can't wait to see it again!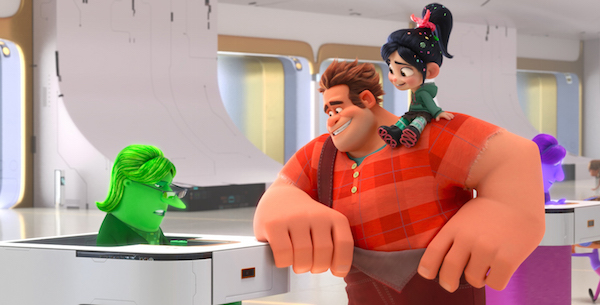 If you have seen the trailers you know there are lots of fun scenes – for example the Disney Princesses! The trailer scenes are only the tip of the iceberg, and you'll see what I'm talking about after you catch the screening itself.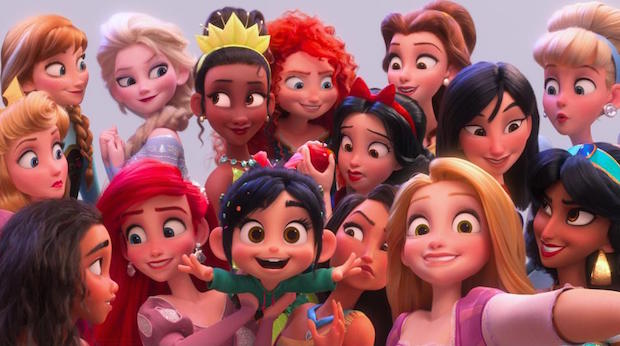 About Ralph Breaks the Internet:
In RALPH BREAKS THE INTERNET, video-game bad guy Ralph (voice of John C. Reilly) and best friend Vanellope von Schweetz (voice of Sarah Silverman) leave the comforts of Litwak's arcade in an attempt to save her game, Sugar Rush. Their quest takes them to the vast, uncharted world of the internet where they rely on the citizens of the internet—the Netizens—to help navigate their way.
Lending a virtual hand are Yesss (voice of Taraji P. Henson), the head algorithm and the heart and soul of the trend-making site "BuzzzTube," and Shank (voice of Gal Gadot), a tough-as-nails driver from a gritty online auto-racing game called Slaughter Race, a place Vanellope wholeheartedly embraces—so much so that Ralph worries he may lose the only friend he's ever had. Directed by Rich Moore ("Zootopia," "Wreck-It Ralph") and Phil Johnston (co-writer "Wreck-It Ralph," "Zootopia," writer, "Cedar Rapids"), and produced by Clark Spencer ("Zootopia," "Wreck-It Ralph," "Bolt," "Lilo & Stitch"), "Ralph Breaks the Internet" hits theaters on Nov. 21, 2018.
Ralph Breaks the Internet Advance Screening Passes:
You and a guest are invited to an advance screening of RALPH BREAKS THE INTERNET on Monday, November 19th at AMC Southdale at 7:30pm. To download a pair of passes click here (while supplies last). Seating is based on first come, first served. It is recommended to arrive early.