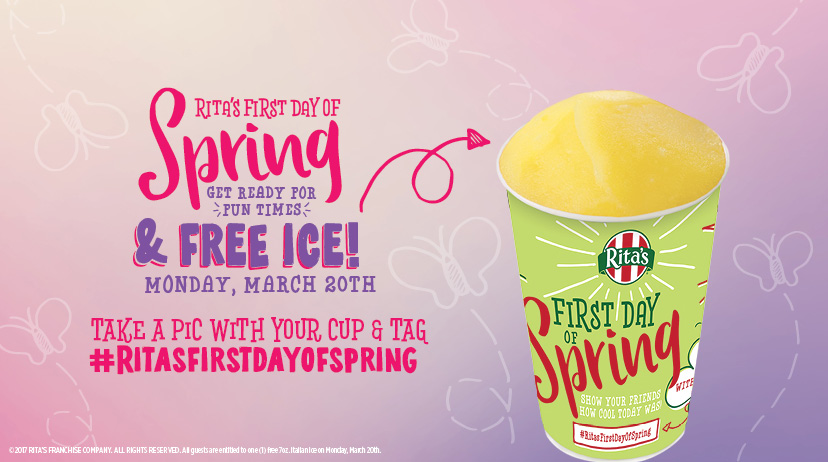 It almost feels like Spring has already been here.  With our fickle weather, it's been difficult to keep track of what season it actually is.  The first day of Spring on the Calendar is tomorrow and Rita's is celebrating by giving away FREE Italian Ice.  There are four locations in MN.
A COOL tradition for 25 years and counting!

Rita's, the world's largest Italian Ice concept with over 600 locations, will hold our 25th Annual First Day of Spring FREE Italian Ice Giveaway on Monday, March 20!

From Connecticut to California, Guests across the country who visit Rita's Italian Ice between noon and 9pm will receive a FREE Italian Ice in the available flavor of their choice.