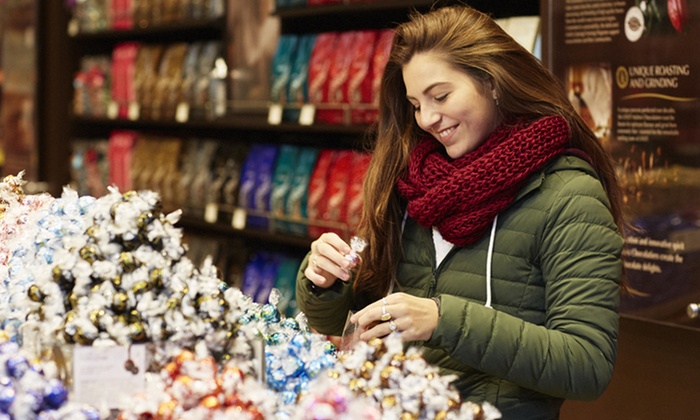 Who else loves Lindt chocolate as much as I do? The dark chocolate truffles are my favorite. My mom put them in our Easter baskets this year (yes, my nice Mom still makes baskets for us "grown ups") and we were joking about how we call them "Lindt Balls", which sounds like something that comes out of your dryer – – not delicious chocolate.
Anyway, if you're a fan or if you know someone who is a fan and want to get them a great gift, now is your chance to do it at half off. Score this Groupon deal to get $30 to Spend on Chocolate at Lindt Chocolate Shops for only $15! It can be used at the shop at Mall of America, Twin Cities Premium Outlets in Eagan, or Albertville Premium Outlets.
Plus, through 8/1 only you can use the coupon code SUN20 to drop the price to $12!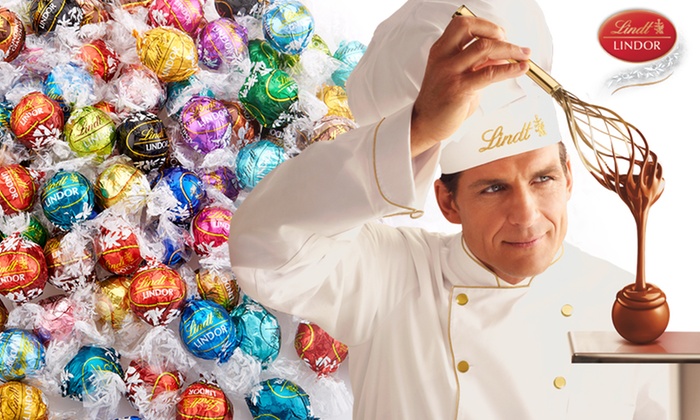 About Lindt Chocolate Shops:
Lindt Chocolate Shops offer a wide selection of every-day and seasonal chocolate products. Customers can mix and match their favorite flavors, from classics such as milk chocolate, dark chocolate, and caramel sea salt, to more unique flavors, such as cappuccino, hazelnut, and coconut, or seasonal favorites, like pumpkin spice. In addition to the iconic LINDOR truffles, Lindt Chocolate Shops sells a selection of exclusive gifts and premium chocolate bars. To find a local Lindt Chocolate Shop, visit the store locator.