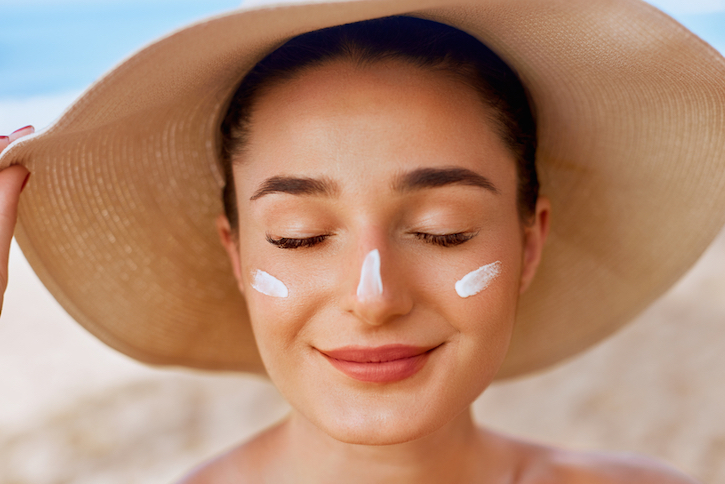 While we've all been practicing social distancing and avoiding serious health risks, we should keep every aspect of our wellbeing in mind also. Since May is Skin Cancer Awareness Month, it's important to consider the health of the largest organ of our bodies – our skin.
Don't put the health of your skin on hold. Most dermatologists have continued to see patients over the past couple of months for urgent and emergent skin care. Like many dermatology practices, Dermatology Consultants, a large private dermatology practice in the East Metro, has implemented many additional safety measures to ensure that patients remain healthy and safe when visiting the doctor. This includes plexiglass shields at the reception desk, reconfiguring the lobbies and public spaces to allow for social distancing, screening of patients and staff for symptoms including temperatures, and of course proper use of PPE for procedures.
"Skin cancer is the most prevalent cancer in the U.S, but it's also the most treatable and the easiest to detect," says Dr. Jeremy Cook, Board-certified Dermatologist with Dermatology Consultants. "Everyone should schedule a full body skin examination with a board-certified dermatologist for an initial screening. In addition, if any moles or lesions are bleeding, itching, changing or exhibiting multiple colors or asymmetry, you should have those checked right away." Dr. Cook adds that Dermatology Consultants offers virtual visits for many skin conditions, so that patients can see a doctor from the convenience and comfort of their own home.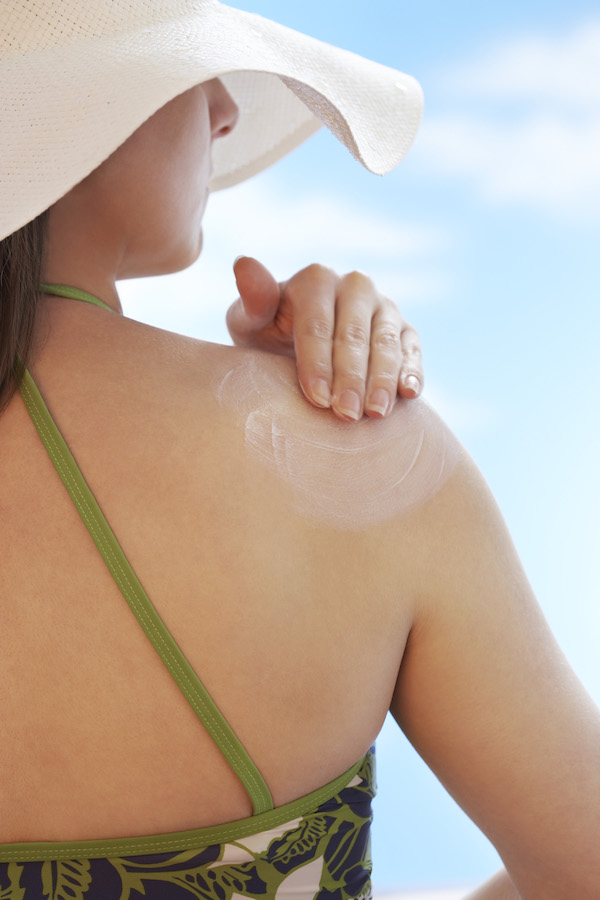 Skin cancers can be deadly, so be sure to get your skin checked on a regular basis. Another big part of prevention is the proper use of sunscreen. The doctors at Dermatology Consultants have provided the following reminders for you and your family while being out and about this summer:
Always use a broad spectrum sunscreen any time you leave the house, even in winter! All exposed skin and your lips should be protected with SPF 30 or higher. Use a generous amount of sunscreen (fill your palm) to exposed skin roughly 15-20 minutes before you go outside.
Remember to reapply sunscreen every two hours as long as you are outdoors. Always reapply after swimming, sweating or drying yourself with a towel.
Use sunscreen even if the sun is not visible. Its ultraviolet rays are still a threat.
Keep your eyes safe by wearing sunglasses outdoors.
Wear protective clothing in the sun, such as a hat that keeps your face, neck and ears shaded. Special SPF protective clothing like lightweight long-sleeved shirts and pants are also available.
Avoid artificial sources of ultraviolet light like sunlamps or tanning beds.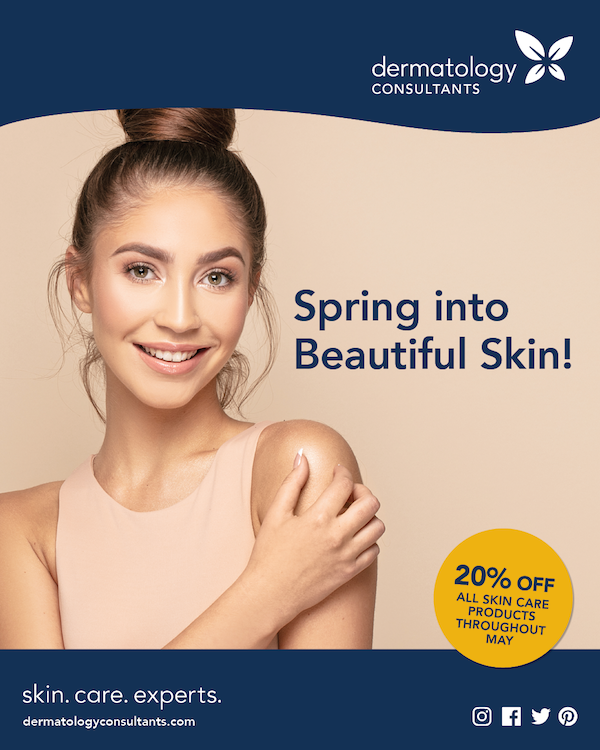 For the month of May, Dermatology Consultants is offering 20% off all skin care products, including sunscreen! They also offer curbside pickup. You can find out more about how to order products here.