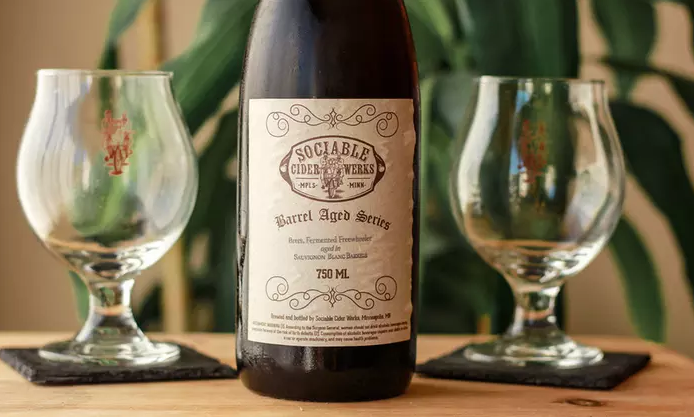 If hard cider is your jam, maybe a trip to Sociable Cider Werks in NE Minneapolis is in your future! Right now you can get a great deal on a tasting package via Groupon. You'll pay $20 for One 750ml Barrel-Aged Cider Bottle, Two Sociable Goblet Glasses, and Two Complimentary Pint Cards – a $47 value!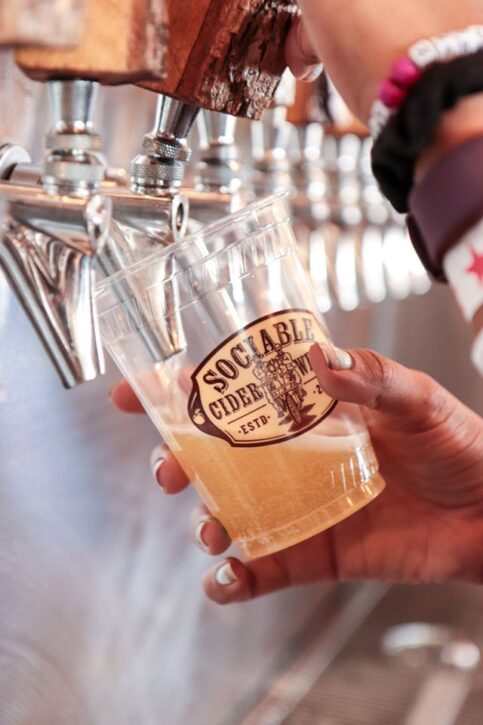 The mission of Sociable Cider Werks is to create innovative, high-quality ciders by brewing freshly-pressed apples with locally-produced hops, fruits, grains, and spices. The company was established by two garage-brewing buddies, who couldn't find the kind of dry, slightly bitter, bubbly ciders they wanted to drink. Today, they're producing a range of tart, flavorful, and well-balanced beverages, sourcing most of their ingredients from local farmers. What's more, all their ciders are gluten-free or gluten-removed in order to be celiac-safe.
Get your Groupon HERE!