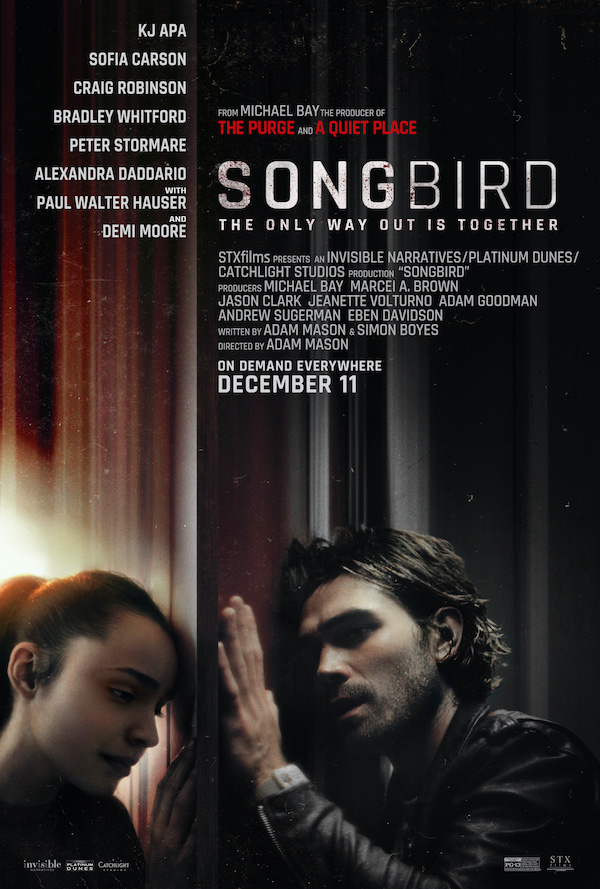 To be honest the topic of the upcoming movie SONGBIRD hits a little too close to home right now, but if you want to see it ahead of its release date of December 11, you can watch it for FREE via a VIRTUAL advance screening you can watch from home.
In Songbird, it's 2024 and a pandemic ravages the world and its cities. The film centers on a handful of people as they navigate the obstacles hindering society: disease, martial law, quarantine, and vigilantes.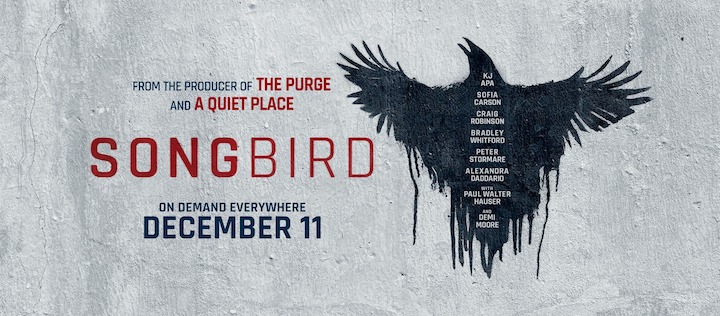 SONGBIRD Free Advance Screening:
Songbird will be available to stream everywhere Friday, December 11th, but you have a chance to see it early from the comfort of your own home! RSVP HERE to receive a link to watch the movie online on Wednesday, December 9th at 7 pm.
The screening starts at 7 pm, but guests who RSVP will receive their link at 6 pm to join the waiting room. Please note: The screening is still first come, first served – so once you get the link via email, log in ASAP to secure your spot!
About SONGBIRD:
The COVID-23 virus has mutated and the world is in its fourth year of lockdown. Infected Americans are ripped from their homes and forced into quarantine camps known as Q-Zones, from which there is no escape, as a few brave souls fight back against the forces of oppression. Amid this dystopian landscape, a fearless courier, Nico (KJ Apa), who's immune to the deadly pathogen, finds hope and love with Sara (Sofia Carson), though her lockdown prohibits them from physical contact. When Sara is believed to have become infected, Nico races desperately across the barren streets of Los Angeles in search of the only thing that can save her from imprisonment … or worse.
Reserve your spot HERE!