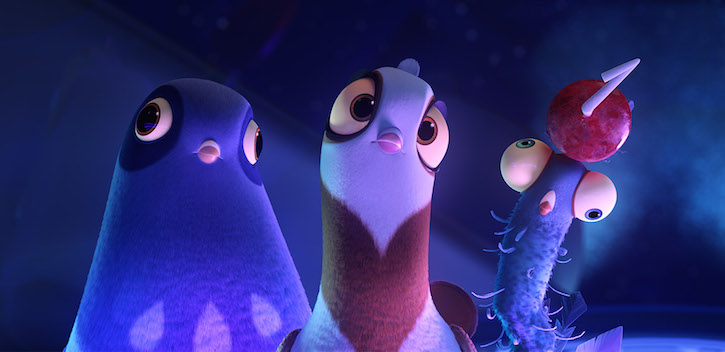 SPIES IN DISGUISE looks like it's going to be so much fun! It stars Will Smith and Tom Holland as two characters who seem to be total opposites. The movie is coming to theaters everywhere Christmas Day, but you and your family have a chance to see it EARLY at an advance screening next week!
If you haven't seen it yet, check out the trailer:
About SPIES IN DISGUISE:
Super spy Lance Sterling (Will Smith) and scientist Walter Beckett (Tom Holland) are almost exact opposites. Lance is smooth, suave and debonair. Walter is … not. But when events take an unexpected turn, this unlikely duo are forced to team up for the ultimate mission that will require an almost impossible disguise – transforming Lance into the brave, fierce, majestic… pigeon. Walter and Lance suddenly have to work as a team, or the whole world is in peril. "Spies in Disguise" flies into theaters this Christmas.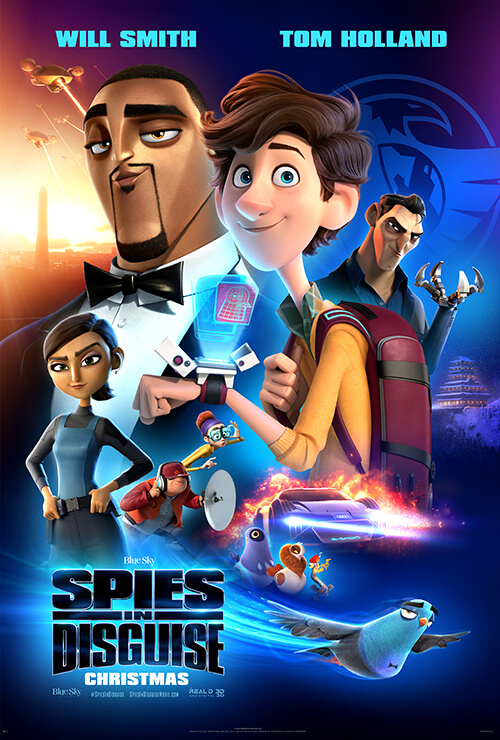 SPIES IN DISGUISE Advance Screening:
See the world's flyest spy! You and your family are invited to an advance screening of SPIES IN DISGUISE on Saturday, December 14 at Showplace ICON at 10:00am. To download a family-four pack of passes click on the link below (while supplies last). Seating is based on first come, first serve. It is recommended to arrive early. #SpiesinDisguise flies into theaters Christmas Day! https://www.gofobo.com/HAENT82079