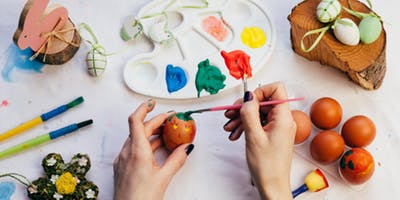 Over the past couple of years, we've heard about a lot of closings of Macy's stores, but the Macy's store at Ridgedale Center in Minnetonka is still open! It's one of over 35 Macy's locations across the country that are participating in the new STORY concept.

About STORY at Macy's:
STORY is a new store to explore – an ever-changing retail concept that brings a new theme to life every 6-8 weeks through fresh and fun products from hundreds of small businesses and dynamic event programming. They got their start in Chelsea NYC where they debuted the idea of a store that acted like a magazine. Their friends at Macy's invited them to move uptown and across the country to over 35 locations. STORY at Macy's is changing things up and inviting you to discover something new every few months. Stay tuned for what's in-store – there will be oh-so much to explore!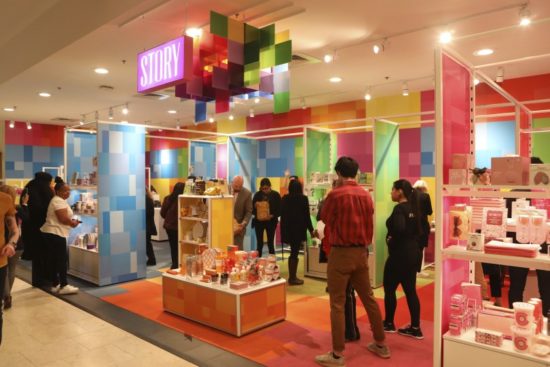 Right now the upcoming STORY at Macy's events are all about color and include:
V-eye-P: Festival Beauty with MAC Cosmetics – Friday, April 19th from 3 – 7 pm
Picking Patch: Jean Jacket Customization with Crayola X Levis – Saturday, April 27th from 11 am – 5 pm
Melt Hearts: DIY Crayon Mother's Day Cards – Saturday, May 11th from 11 am – 5 pm
Palette Play: Smokey eye perfection with MAC Cosmetics – Friday, May 17th from 3 – 7 pm
Stroke of Genius: Egg Painting Eggs-travaganza – Saturday, May 18th from 11 am – 5 pm
Melting Magic: DIY Melted Crayon MANDALAs with Crayola – Wednesday, May 22nd from 6 – 8 pm
As far as I can tell, these events are all free, but there is an option to RSVP and save your place. Obviously some of these are intended more for kids than others. Check the Macy's website for more details and to RSVP.