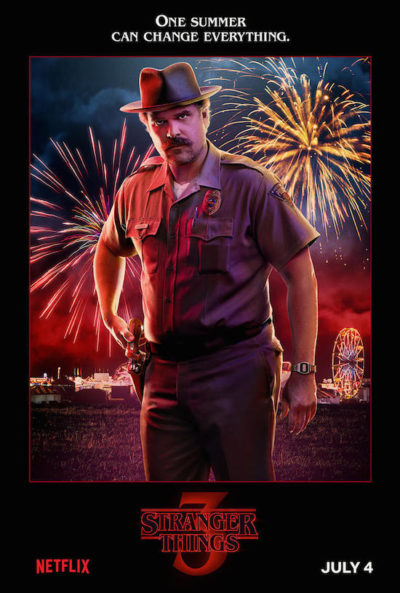 Calling all Stranger Things fans! I know you're probably super hyped up for Season 3 coming to Netflix on July 4th (who needs fireworks when you can binge watch, right?) Well, another thing to get super excited about is that Chief Hopper (David Harbour) will be at the Mall of America this Sunday, June 23rd for a fan event!
Stop by the Rotunda at 3 pm for a Q&A in which David will answer questions from the fans. If you want a chance to meet David, get your costumes ready and come early as the best 15 costumes win passes to a VIP after party at Hard Rock Cafe with David!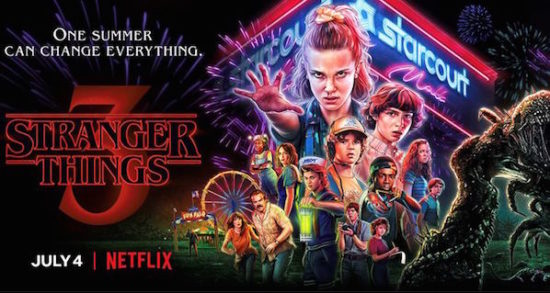 About Stranger Things Season 3:
The highly anticipated third season of Netflix's Stranger Things premieres on July 4th. It's 1985 in Hawkins, Indiana, and summer's heating up. School's out, there's a brand new mall in town, and the Hawkins crew are on the cusp of adulthood. Romance blossoms and complicates the group's dynamic, and they'll have to figure out how to grow up without growing apart.
Meanwhile, danger looms. When the town's threatened by enemies old and new, Eleven and her friends are reminded that evil never ends; it evolves. Now they'll have to band together to survive, and remember that friendship is always stronger than fear.
Mall of America Stranger Things Costume Contest Details:
The entry period for the costume contest is from 1 – 2 pm. Once you're signed in, you'll receive a number and be escorted into the Rotunda for the start of the competition at 2 pm. Costumes will be judged on accuracy, presentation, and construction.
Each of the Top 15 winners will get a plus one to attend the private party, and the first, second, and third place winners will receive a Mall of America gift card! For more details, please see the event page.