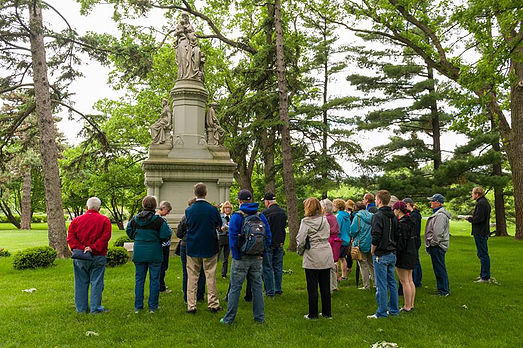 During the winter we all wish for beautiful summer days and evenings.  One great way to enjoy a summer evening is the Summer Walking Tour Series at Lakewood Cemetery in Minneapolis.  They have some great events coming up and it's only $5 per event. Not only is it a great thrifty evening, the money helps fund the Lakewood Heritage Foundation.
Wednesday, July 25 | 6:00 – 7:00 p.m. Lakewood Founders
Wednesday, August 8 | 6:00 – 7:00 p.m.  Notable Women
Wednesday, August 22 | 6:00 – 7:00 p.m. Early Minneapolis Leaders
You can find out more about each event here as well as register for each one, on their website.