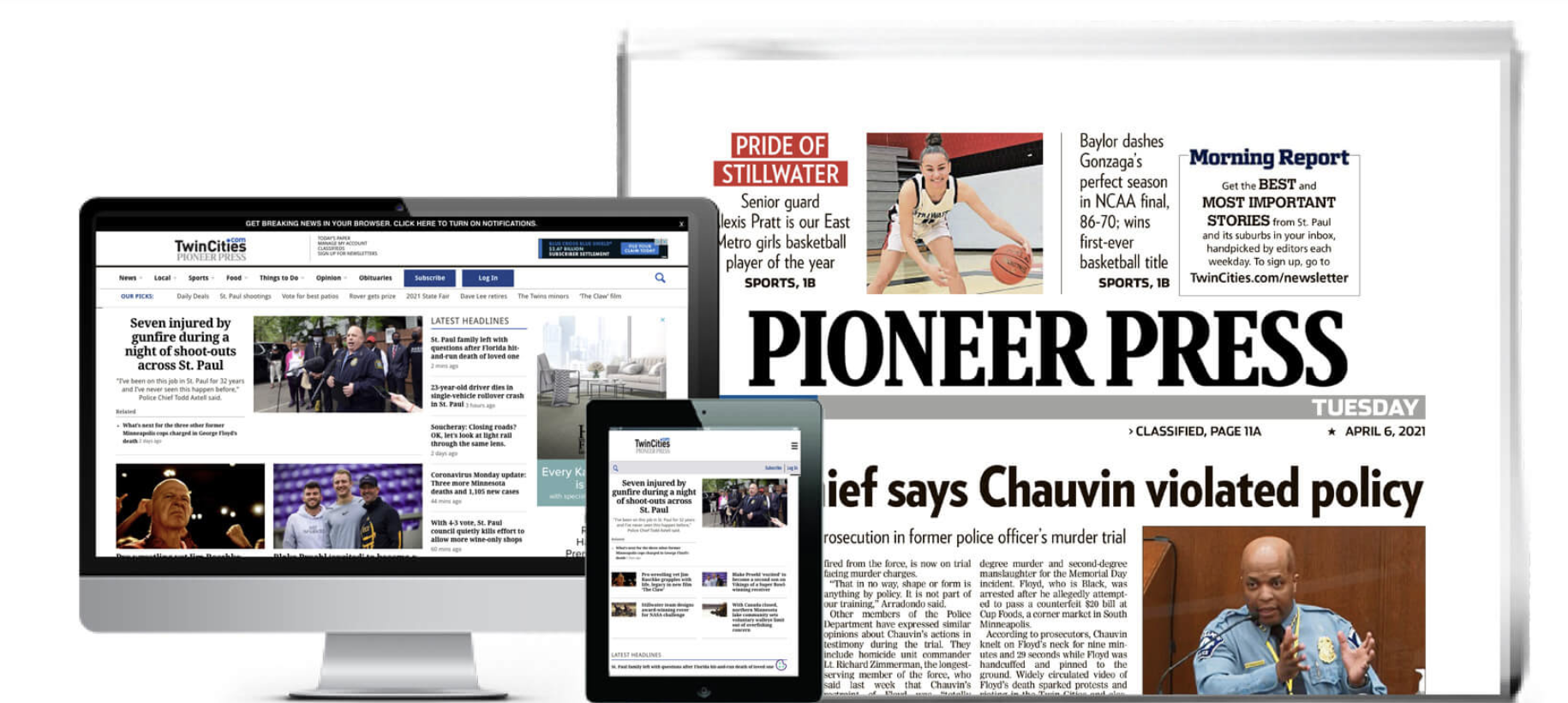 UPDATE: The deal below is no longer available, but we have another St. Paul Pioneer Press deal we think you'll like! You can get a 26-week 2-Day subscription (includes Thursday and Sunday) to the Pioneer Press for $29 + $5.95 activation fee.
BUT, you also get a free $10 gift card to your choice of one of may places like Cub, Menards, Walmart, Walgreens, etc.) AND unlimited digital access. So that makes your final total $29 after gift card + the $5.95 activation fee. Get it HERE.
Pioneer Press Subscription Discount:
Like getting the Sunday paper but don't like spending a lot of money on it each week? With this subscription offer you can pay only $.38 per week for your paper! You can get a full year subscription for home delivery of the Sunday edition of the St. Paul Pioneer Press for only $20! If you prefer to read the paper online, you can pay $10 for a 52-week subscription to the digital replica edition, with full access to the online edition seven days a week (a $50 value). This offer is not valid if you have had a subscription in past 90 days. Order here.
Disclosure: This post contains affiliate links that help support our site with no additional cost to you. See our complete disclosure policy here.