The Works is a great museum, located in Bloomington. It offers a wide range of hands on activities for kids. It's great for kids who enjoy science, engineering, building, technology and learning how things work. It's the type of museum that even adults can enjoy by getting in on some of the activities with the kids. On Feb 28th they are having Tech Fest, an annual celebration of National Engineers Week. Regular Admission is $8 but if you purchase advanced (non-refundable) from now through tomorrow (Feb 23rd) you can save $2 per ticket for the special Tech Fest Event on Feb 28th.
Live demos with scientists and engineers, hands-on projects, family activities, and more! Tech Fest offers a unique chance for families to learn about engineering and technology from real engineers and scientists. Featuring demos from local corporations, educational institutions, and partner non-profits, Tech Fest is an amazing opportunity for kids and families to dig in and explore together.
About the Author
Latest Posts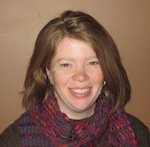 Kristi is married with twin girls in high school. She grew up on a small dairy farm, but now lives in the southern suburbs of the Twin Cities. She enjoys finding free or thrifty things to do whether they are outings close to home or last minute adventures to far-away places.
Kristi can also be found enjoying estate sales, attempting to garden, volunteering in the wetlands or a favorite thrift store, or maybe just enjoying a good play in one of the many theatre venues in the area.