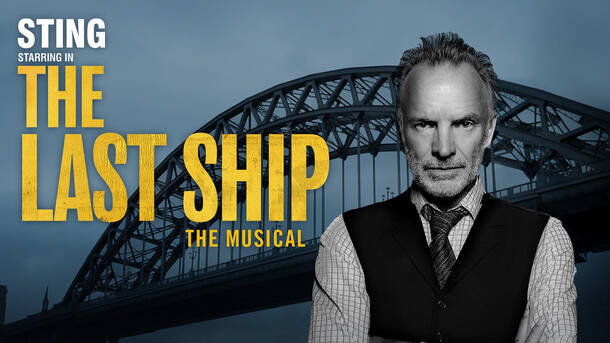 Treat yourself to a night of musical theater at the Ordway Center in St. Paul when The Last Ship comes to town in April! Yes, Sting will ACTUALLY be there performing in this musical which is inspired by his album The Soul Cages.
Tickets are available for $59 – $77 via Goldstar, plus service fees of $8.50 – $10.75 per ticket. (To compare, these tickets are normally $96 – $127, all fees included.) *BONUS* Use the coupon code LEAPYEAR10 at checkout to save an extra $10 through 2/29/20!
You can currently grab tickets for the following shows:
Wednesday, April 8th at 7:30 pm
Thursday, April 9th at 7:30 pm
Sunday, April 12th at 7:30 pm
Tuesday, April 14th at 7:30 pm
Wednesday, April 15th at 7:30 pm
Thursday, April 16th at 7:30 pm
Sunday, April 19th at 7:30 pm
Inspired by Sting's album, The Soul Cages, The Last Ship tells the story of Gideon, a prodigal son returning home after 17 years at sea to find that the local shipyard his town was built around is closing and Meg, the love he left behind, has moved on. Tensions flare and picket lines are drawn as foreman Jackie White (Sting) rallies the workers to take over the shipyard and build one last ship. Completely reimagined since its Broadway debut in 2014, The Last Ship is a love story, a tale of family and friendship, and a passionate homage to the community Sting grew up in. This "thrilling and stirring musical" (The Guardian) features a Tony-nominated original score by Sting, including some of his best-loved songs "Island of Souls," "All This Time," and "When We Dance."
Get your discount tickets HERE.