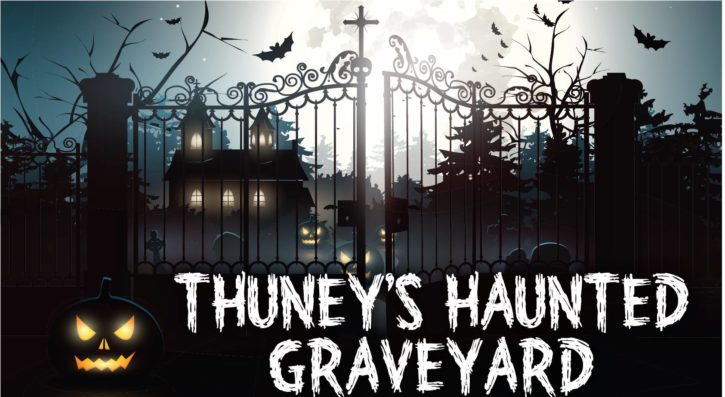 Maybe your kids are old enough for a little bit of a scare, but not quite old enough for the big, scary (and expensive) haunted houses and mazes. Here's an option for you: Thuney's Haunted Graveyard in Andover is FREE and is open three nights in October.
Dates are October 19th, 25th, and 26th from 7 – 9:30 pm each evening.
Please note that the event is NOT rain or shine and they won't open if the weather is really bad (so fingers crossed for good weather those nights!). You can check their Facebook event page for updates and more information.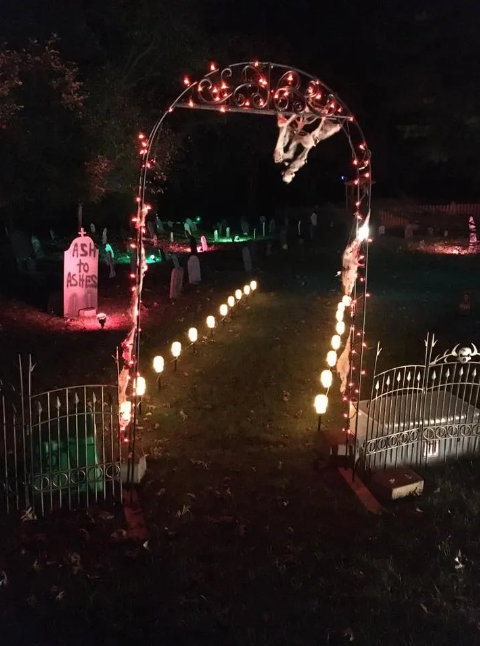 Thuney's Haunted Graveyard is a October tradition for the Thuney family that takes place at their Andover home. It has been in operation since 2009, and is located in Andover, MN. It comprises a guided walk through a graveyard and woods filled with animated props, ghouls, creatures and other spooks! While it IS geared towards kids ages 5-13, it can be frightening so make sure you and your child are comfortable with the types of things you'd see at seasonal Halloween stores. People of all ages love the attraction! It is currently free to go through but cash donations are accepted at the end to help maintain and grow the attraction.
Thuney's Haunted Graveyard is located at 15394 Uplander St NW in Andover.