The Centennial Lakes Park in Edina is host to some great events all year long. One of the events that many people look forward to, is the Torchlight Concert/Lighthouse Night. It takes place tomorrow night (August 14th), from 6-9pm.
This event will be starting at 6 p.m. There will be an array of things to see, including antique cars, vintage piano-playing, and a "mechanical man" movement performance. The Edina Model Yacht Club will be lighting up the water with their remote-controlled boats throughout the night. At approximately 7:45 p.m. the Sousa Fifes & Drums will process to the Maetzold Amphitheater in preparation for the much-anticipated 8:30 p.m. performance of the First John Phillip Sousa Memorial Band. As always, we will have drinks and popcorn available in our concession stand, but watch the walkways for other fun snacks and treats! We hope to see you there!
About the Author
Latest Posts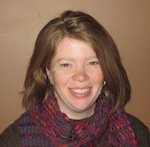 Kristi is married with twin daughters. She grew up on a small dairy farm, but now lives in the south metro area. She enjoys finding free or thrifty things to do whether they are outings close to home or last minute adventures to far-away places.
Kristi can also be found enjoying estate sales, attempting to garden, volunteering in the wetlands or a favorite thrift store, or maybe just enjoying a good play in one of the many theatre venues in the area.