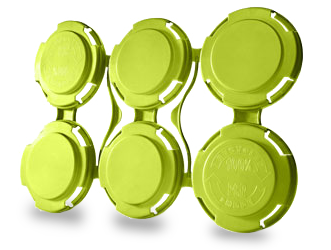 Trading plastic handles for free beer? Who would have thought it was a thing? Well it's real and it's a real deal in MN.
First of all you need to know that the handles are pretty specific. The handles need to be made by a company called PakTech, which if you aren't familiar with the company they make some pretty awesome products. You can look at some of the handles here.
Next you might be wondering where you need to bring them to get discounts or possibly even free beer. Indeed Brewing is the place to be for free or discounted beer if you bring in handles. If you bring in one or more handles you can get you $2 off any one beer. Four or more handles will get you a free beer. **Limit one per customer. You can read more about the partnership between Indeed and Paktech here.
Although you won't get deals on beer elsewhere, you can still help the environment at other breweries that accept the handles. You can drop them by the following:
Utepils Brewing
56 Brewing
Modist Brewing Co.
A little more about the PakTech handles:
According to PakTech's website, PCR production uses 90% less energy, 100% less petroleum and emits 78% fewer greenhouse gasses than plastic that's newly created without any recycled materials. In fact, PakTech kept over 100 million gallon-sized jugs out of landfills by reusing them for their handles.
Although these handles are highly recyclable, you may not be able to toss them in with your other recyclable materials at home. Because many local recycling facilities do not recycle rigid plastics, PakTech has implemented a recycling program created for their products where your 4-pack, 6-pack, and 3-pack handles can be recycled sustainably. PakTech works with a variety of plastic reprocessors to create PakTech handles, composite lumber, flower pots, pipe, park benches, and more out of your recycled handles.
About the Author
Latest Posts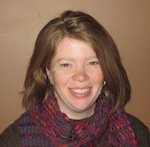 Kristi is married with twin girls in high school. She grew up on a small dairy farm, but now lives in the southern suburbs of the Twin Cities. She enjoys finding free or thrifty things to do whether they are outings close to home or last minute adventures to far-away places.
Kristi can also be found enjoying estate sales, attempting to garden, volunteering in the wetlands or a favorite thrift store, or maybe just enjoying a good play in one of the many theatre venues in the area.