This is a sponsored post written by me on behalf of Atlantic Luggage. All opinions are 100% mine.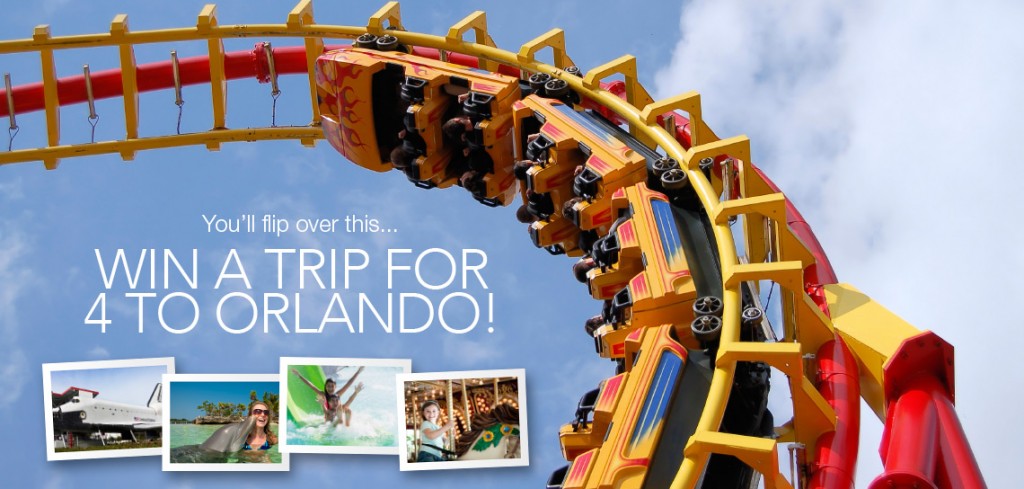 Atlantic Luggage has made traveling easier for families since 1919 by offering innovative and affordable luggage.  Right now they are making it FREE for one family to travel by running an amazing Trip to Orlando Florida Sweepstakes.  You can enter to win a family trip for four to Orlando, courtesy of Atlantic Luggage!  This trip includes round-trip airfare for four, a 3 night stay at a hotel, (4) two-day admission passes to 34 of Orlando's top attractions (include Legoland, Garoland, the Kennedy Space Center, Dayton Speedway, and more!), $150 in spending money and 4 carry-on pieces of Atlantic Luggage.  This prize is valued at $4,270 and it is FREE to enter!
My husband and I LOVE to travel.  I'll be sharing some photos from our many trips throughout this post.  I've packed for dozens of them over the past few years, and one of the most important parts about packing for a trip is having proper luggage.  The less bags you have to manage the better, especially if you have kids, which is why Atlantic Luggage designs their suitcases to have features unlike any other brands.  Their Link2Go™ system allows you to connect multiple pieces of luggage for easy one-handed rolling – EXCELLENT for rushing from one gate to another gate on connecting flights.  They also have 360-degree 4-wheel spinners so that you can easily steer your suitcases without the awkwardness of your suitcase falling over or running over you.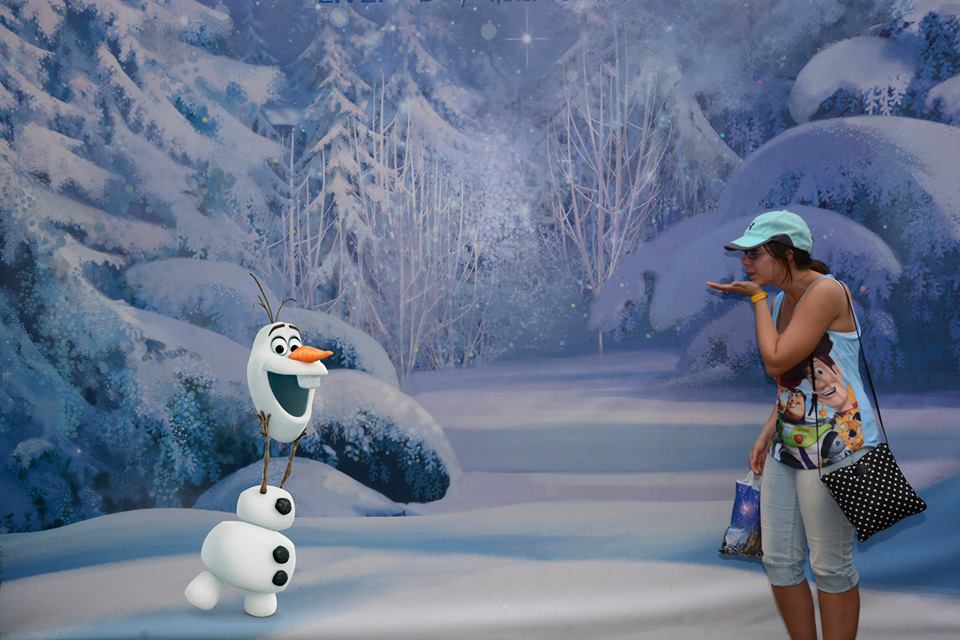 Atlantic Luggage makes lightweight luggage for all occasions.  Whether you need a big suitcase or just a briefcase, a garment bag or a carryon, Atlantic Luggage has a piece perfect for you.  Although the bags are lightweight, they are made of durable materials to last you years, plus they come with a superior manufactured warranty.
While picking the perfect bag is an important step in hassle-free travel, I'd like to share with you five packing tips I've learned over the past year.  In the past 12 months we've taken a business trip from Ohio to Texas, multiple leisure trips to Michigan, a flight to and from Orlando, a cruise to the Bahamas, and more.  I'm the one responsbile for packing my suitcase and my husband's suitcase and making sure we have everything that we need.  Here's what I've learned along the way: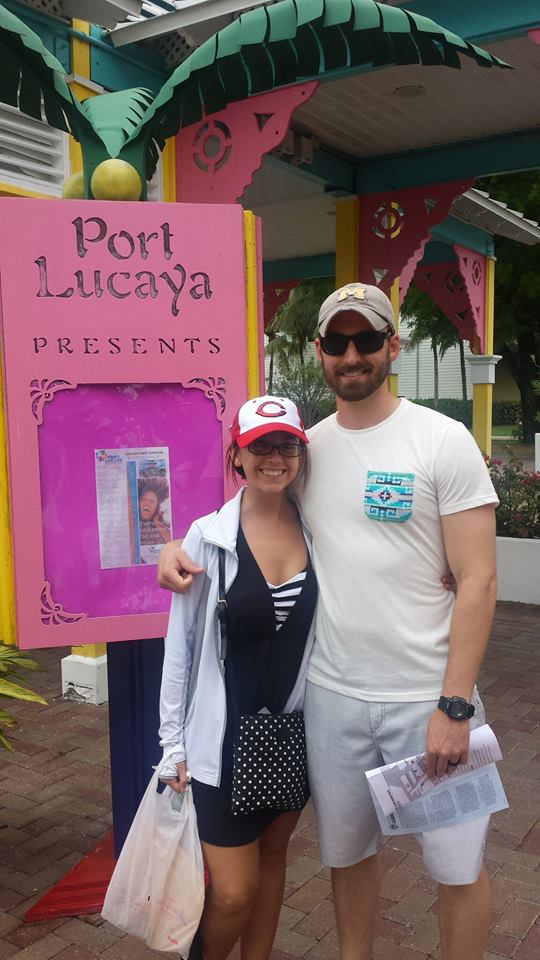 1.  Make a packing list.  Even the most well seasoned travelers can have a memory lapse, which is why it is so important to make a packing list and check it two or three times before leaving the house. I get anxiety about a week before we leave, fearing that I'll forget something, so anytime a thought about packing enters my mind I put it on a big dump list.  It usually looks like a crazy woman wrote it because it makes no senses.  It will say things like "Power strip.  Diet Mountain Dew.  Sleep aid."  Then, as the trip gets closer, I take the dump list and put it into an organized manner to pack from.  I divide my list into categories:  Outfits, Essential Toiletries (toothbrush, toothpaste, deodorant, hair brush), Extra Toiletries (makeup, extra hair products, etc.), Electronics (chargers & devices), and Other (power strips, water bottles, books, etc.).
2.  Pack a "To Go Bag" if you will be stopping overnight before your reach your destination.  If you're like us, we often drive to where we need to be, and don't want to transport our larger suitcases into our hotel room just for a few hours of sleep before hitting the road again.  I always pack a "To Go Bag" containing the clothes we want to wear on our final day of traveling plus the essential toiletries.  I don't pack the shampoo or soap or anything heavy since the hotel will have that on hand, and I also make sure my To Go Bag is a bag I can use on other parts of our trip.  When we took our cruise, my To Go Bag was my waterproof beach tote.  Once we were finished getting ready for our final day of travel, I simply put the To Go Bag in with the rest of my luggage.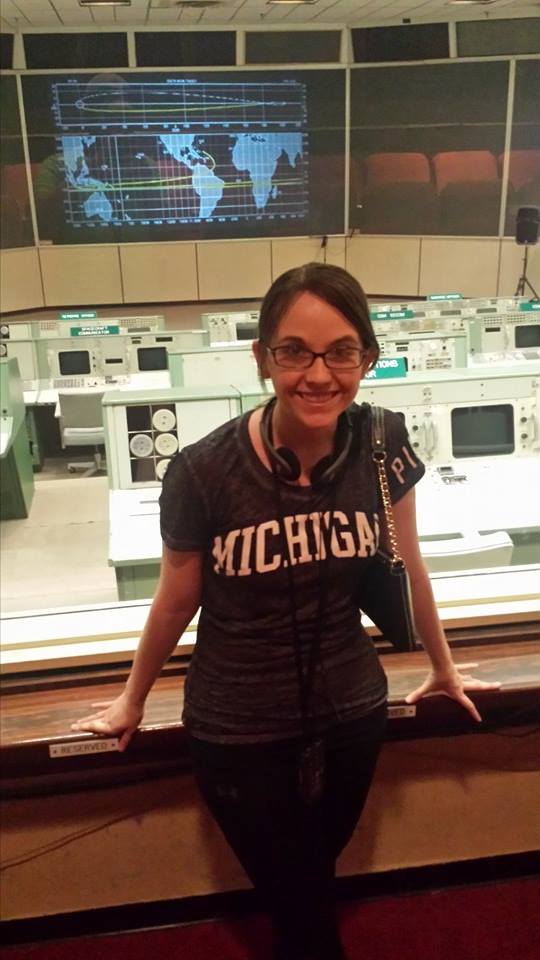 3.  Check the luggage policy before you go.  Whether you're flying or getting on a boat, each terminal will have their own rules and regulations about what you can and can't bring.  Nothing is worse than waiting in a line for hours to go through security and board only to discover one of your bags is too big or one of your items isn't allowed in a carry-on, only in a checked bag, and having to get out of the line to handle the situation.  Although it hasn't happened to me (thankfully, because I've read the rules), I've seen people have to literally throw away expensive items because their bags were already checked and they couldn't take them on the plane.  Save your time and money by familiarizing yourself with the rules before you leave.
4.  Re-use clothes.  This is vacation, not a fashion show, and chances are you WON'T see the same people more than once.  If you do, hey, they are on vacation too and are probably re-using clothes.  When we took our cruise, I overpacked SO MUCH and wheeled my bulky suitcase around for no reason.  In reality I spent most of my time in either my bathing suits or my sweatpants (because it was so cold AND we ate a ton so I was totally digging elastic).  Try to pack just a few bottoms and then versatile tops that go with everything.  Pack a lot of neutrals and then a few items to pop some color, like a scarf (which is also great to have if you're flying) or a necklace.  If you pack jewelry, I find that packing each piece in its own Ziploc bag is a great way to keep it from getting tangled.
5.  If you're taking a cruise, bring hanging organizers.  I know that this tip applies to only a select number of people, but hey, it is something that saved us so many headaches on our cruise.  The closet that you receive in your room is TINY and there is very little shelving in the bathroom.  We brought a hanging toiletries bag and hung it in the bathroom, and we also brought an over-the-door shoe organizer and hung it on the other side of the bathroom door.  We were able to store our shoes, hats, books, and other knick knacks vertically on the door rather than cluttering up our closet and vanity area.  Even though you don't technically NEED a clean and organized room, it makes you feel a little better coming into one at night.
Make sure to take a few minutes and enter to win the $4,270 grand prize from Atlantic Luggage.  Someone will be taking their family on a trip to Orlando – it could be you!  BUT, you have to enter in order to win!  The contest is running through June 15th, so make sure to tell all of your family and friends to enter for a chance to win.  The winner will be chosen within 7-10 days of the contest ending, and the trip must be booked by March 31, 2016 and taken by June 30, 2016, so there is plenty of time to arrange vacations at work.  Enter to win!