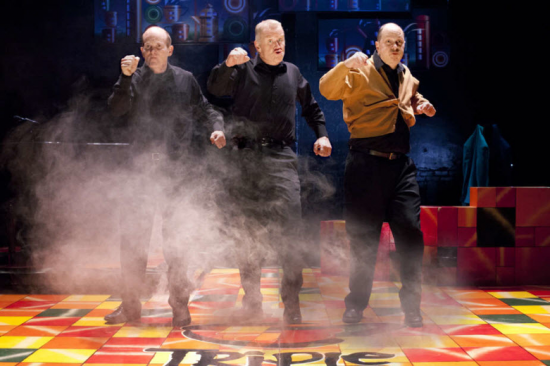 If you didn't see Triple Espresso when it was in the metro previously, I can tell you that you missed a great show. Never fear, because it is back, AND we have a deal for you! I went to see it with a friend when it was here previously, and we both loved it. We laughed and laughed, and then laughed some more!
Right now you can save 50% on tickets when you order through TwinCities.com Daily Deals. Tickets are available for the following performances:
Saturday, Nov 10, 8 pm – $43.50 for 2 tickets
Saturday, Nov 17, 8 pm – $43.50 for 2 tickets
Wednesday, Nov 21, 7:30 pm – $39.50 for 2 tickets
Saturday, Nov 24, 5 pm – $43.50 for 2 tickets
Triple Espresso—a highly caffeinated comedy shines the spotlight on three hilarious performers as they reminisce about their ill-fated big break. Meet Hugh Butternut, Buzz Maxwell and Bobby Bean, a musician, an illusionist and a comic entertainer for whom nothing ever goes quite the way it was meant to. It's high-energy, vaudeville-inspired comedy that grabs the funny bone and just won't let go!
Get your tickets HERE!