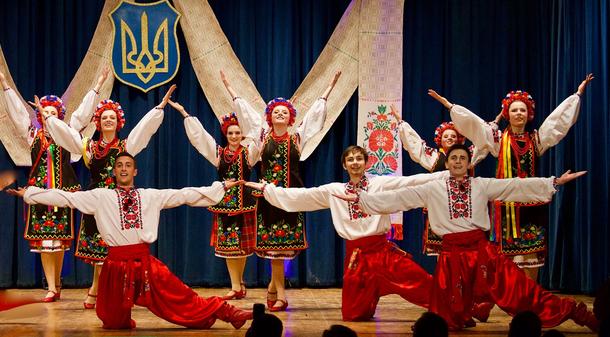 Next Saturday, September 14th is the Twin Cities Ukrainian Heritage Festival.  This is the 19th annual event and fun for the whole family.  The festival is from 1-7pm.  Activities include:
Silent Auction
Children's Games
Cultural Exhibits
Beer Garden
Craft Vendors
Ukrainian Food
As in previous years, they will share the artistic and cultural achievements of the Ukranian community on the local, national and world-wide levels, in folk dance, music, and other folk art.
Come waltz and polka with Ukrainian Village Band, a Ukrainian roots band, playing folk & modern music. One can always find people dancing wherever they play!

Ukrainian Heritage Festival is world-class celebration of Ukrainian culture and its unique traditions in the Twin Cities. "All things Ukrainian" await you! Bring family and friends, get entertained with outstanding dance and music performances, enjoy delicious Ukrainian food, and simply have fun!
You can find more specifics on the festival website.