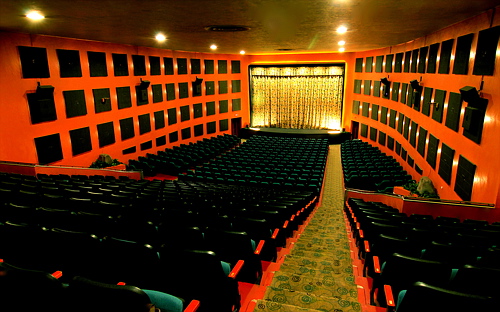 We've mentioned the Riverview Movie Theatre in Minneapolis before, a great place for inexpensive movies.  Occasionally they also have some special event movies.
We spotted two great events coming up soon.  The first is the Sing-a-long-a Sound of Music, a great film that the whole family can enjoy.  Showing November 24-26, advance tickets can be purchased here on their website.
The second special event show, although not for the whole family, should be quite popular – the Lord of the Rings Trilogy!  The Lord of the Rings event takes place December 17th and you can purchase advance tickets here on their website.