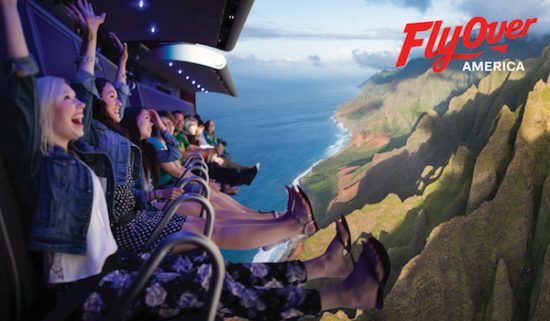 Are you looking for a different way to celebrate Valentines?  This year you can take Valentine's Day to New Heights at Flyover America at the Mall of America.  Take your loved one on a flight to Hawaii! The brand new Fly Hawaii show is now playing at FlyOver America.
If you've never been on the Flyover Ride, I can tell you that it's totally worth it.  Even my Dad, who doesn't fly in airplanes enjoyed it.  He wasn't so sure he would but he loves to travel, just not by plane and really enjoyed it. I've been on it more than once and each time have had the same wish… wished it was longer.  I could be on it forever, so it would never be long enough.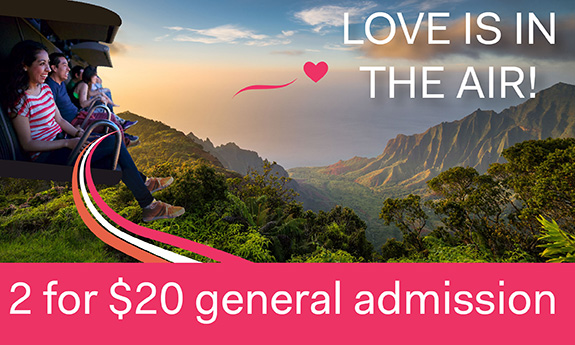 This week is a great opportunity to enjoy it and save some money.  February 10-14 they are offering 2 for $20 general admission if you click here and show the photo.
*Must show post for offer. Valid 2.10.20-2.14.20 onsite only. Not valid with any other offers, dual feature admissions, combo tickets, or online.