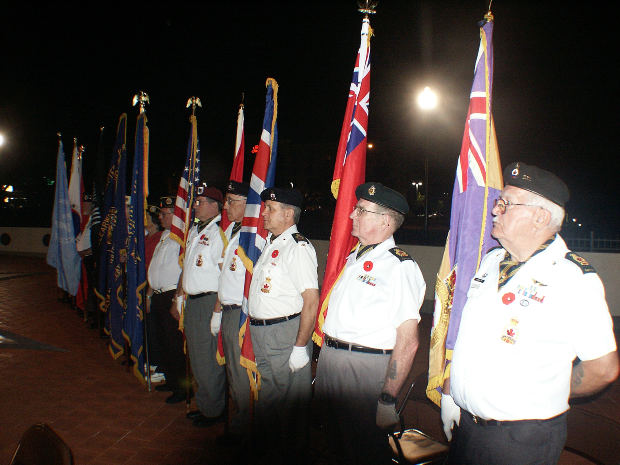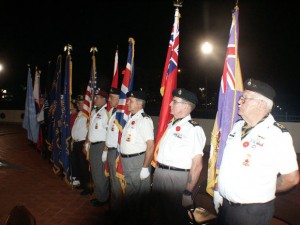 Although Veterans Day is on Wednesday November 11th, there are various events taking place starting today and continuing through the week. I have listed just a few of the things I found. If none of these are in your area you can always listen to your local radio station, or check your local paper for smaller events that might be taking place. Many times some of the local cemetaries in rural areas have events, but those are usually by word of mouth and no Internet information is available.

November 8, 2015

Military/Veteran/Family Honors -Veterans Day

Date: November 8, 2015

Time: 10:00 AM – 4:00 PM

Event DescriptionSamuel Hertogs Military Museum Tour 1350 South Frontage Road, Hastings MN
11 -12 PM Pre-School Children Veterans Day Program,
Dakota County Pleasant Hill Library
1490 South Frontage Road, Hastings,
2 – 4PM National Colors, Pledge of Allegiance; "America"; Military Stories; Story Time. Visit by Miss Minnesota. Special gifts.

November 08, 2015

St. Cloud, Minn: On November 8, 2015, at 1 p.m., the St. Cloud Metropolitan Veterans Council, Times Media, City of St. Cloud, other local businesses and organizations and the St. Cloud VA Health Care System are hosting the ninth annual Veterans Day Parade to honor the men and women who have served our country in the armed forces. The parade begins on the west side of the VA Medical Center Campus and proceeds east across 44th Avenue and concludes on the north side of Apollo High School. Immediately after the parade there will be a "Thank You" open house in the Apollo Commons, at which time the public can thank Veterans in person. Light snacks will be provided.

November 9, 2015

White Bear Lake: Free burgers for veterans and service members at the monthly Build-a-Burger night sponsored by Beyond the Yellow Ribbon of Suburban Ramsey County. 5 to 8 p.m., White Bear Lake VFW Post 1782, 4496 Lake Ave. S.

November 09, 2015

Author Event "Paying With Their Bodies"

Author John M. Kinder will be discussing his new nonfiction book "Paying With Their Bodies: American War and the Problem of the Disabled Veteran" at Magers & Quinn Booksellers in Minneapolis.

The event will begin at 7 p.m. This event is free and open to the pulic. More information is available here.

3038 Hennepin Avenue South
Minneapolis, MN 55408

November 10, 2015

MN History Center, 7-9pm

War, Disability and the American Veteran

World War I, which ended 97 years ago, was a turning point in the history of the treatment of veterans and of veterans' policy in the United States. In this talk, revisit the aftermath of World War I, the stories of its veterans and the origins of Veterans Day, and discover how this history has influenced the experiences of veterans involved in more recent wars in Vietnam, Iraq and Afghanistan.

The presentation is by John M. Kinder, an associate professor of history at Oklahoma State University and author of Paying with Their Bodies: American War and the Problem of the Disabled Veteran.

The talk will be followed by a public dialogue with contemporary veterans' advocates Floyd Nagler, a former Marine, Army reservist and Vietnam vet, and Ginger Macdonald, a retired first sergeant who served with the National Guard in Operation Iraqi Freedom. Doug Bekke, director of the Minnesota Military Museum, will moderate the program.

Lake St. Croix Beach: Lower St. Croix River Valley Veterans Recognition Dinner from 5 to 7 p.m. at the Church of St. Francis of Assisi, 16770 13th St. S. Free dinner and prizes for Lower St. Croix Valley veterans, service members and their families. Flag-raising ceremony at Veterans Memorial before the dinner.

Roseville: Recital honoring veterans by soprano Melody Grimes and others, 7:30 p.m. at Nazareth Chapel, the University of Northwestern-St. Paul, 3003 N. Snelling Ave. Guest musicians to include Grimes' father, Master Sgt. Paul Wolleat, on harmonica; Sgt. Shawn Nelson, percussion; and Sgt. Carla Meineke, flute. Free.

November 11, 2015

Check out a list of Five twin cities restaurants offering free meals to Veterans

List of other local and national free meals and deals for Veterans.

Apple Valley: Sixth annual Veterans Day celebration, 9 to 9:50 a.m. at Apple Valley High School, 14450 Hayes Road. Social hour with snack beginning at 8:15 a.m.

Burnsville: Program for all who served or are serving in the military at 2:15 p.m., Vista View Elementary, 13109 County Road 5. Music and poetry by students.

Burnsville: Program with patriotic music, 9 a.m. at Gideon Pond Elementary, 613 E. 130th St. Speech by Steven Floyd, Burnsville High math teacher who has served in the military for 17 years.

Forest Lake: Veterans program and service for the community, 6 p.m. at the American Legion, 355 W. Broadway Ave. Dinner to follow.

Hastings: Community celebration, Hastings Country Inn, 300 33rd St. Social hour, 5:30 p.m., dinner, 6:30 p.m. Speeches by Ashley Laganiere, a third-generation Army veteran and spouse who is the Gold Star Families and Women Veterans Coordinator with the Minnesota Veterans Affairs agency; and Trista Matascastillo, a veteran of the U.S. Navy, U.S. Marines and Minnesota National Guard who is program officer of the Veterans' Voices program for the Minnesota Humanities Center. $11. Tickets available at the American Legion, Veterans of Foreign Wars and Green Mill Restaurant and Bar, 909 Vermillion St.

Inver Grove Heights: Official Minnesota Veterans Day program, 10 a.m. at the Veterans Memorial Community Center, 8055 Barbara Ave. Including Gov. Mark Dayton; Larry Shellito, commissioner of the Minnesota Department of Veterans Affairs; and Brig. Gen. Jon Hensen, chief of staff for the Minnesota National Guard. Reading of essays by two fifth-grade students. Free breakfast from 8:30 to 9:30 a.m.

Minneapolis VA Health Care System (Minneapolis, MN) – The medical center will hold a special program on Nov. 11 at the medical center with tributes and music, 2:30-3:30 pm. Keynote by Maj. Gen. George Steiner (ret) and the 451st US Army Brass Band.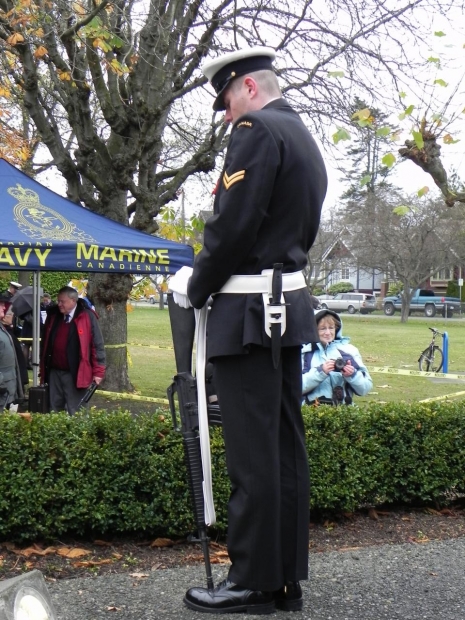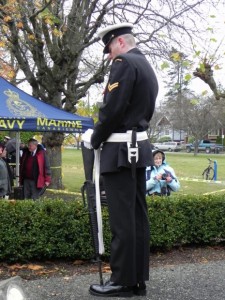 About the Author
Latest Posts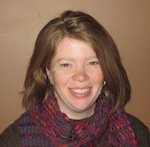 Kristi is married with twin girls in high school. She grew up on a small dairy farm, but now lives in the southern suburbs of the Twin Cities. She enjoys finding free or thrifty things to do whether they are outings close to home or last minute adventures to far-away places.
Kristi can also be found enjoying estate sales, attempting to garden, volunteering in the wetlands or a favorite thrift store, or maybe just enjoying a good play in one of the many theatre venues in the area.