If you're not heading up north for camping fun this weekend, head to Macy's Rosedale where your kids can enjoy a special indoor camping experience with Camp Macy's – part of Macy's American Icons campaign – on Sunday, June 14th, at 2pm local time.
At Camp Macy's your kids can enjoy readings, storytelling, BINGO and snacks! There will also be crafts to show off their American spirit, giveaways, and more!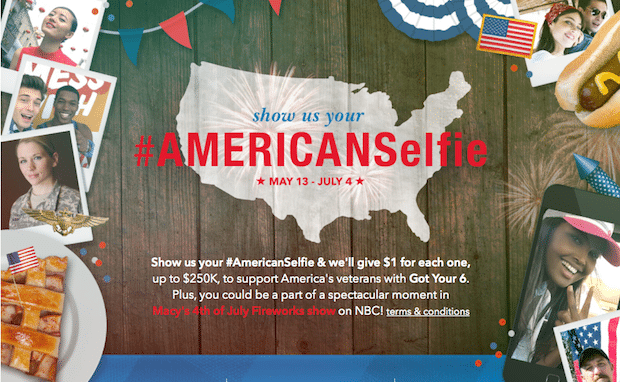 This fun event is part of the American Icons campaign from Macy's. While you're making memories with family fun at Camp Macy's, snap a few pictures and share them using #AmericanSelfie. Macy's will donate $1 for each #AmericanSelfie up to $250k, to support America's veterans with Got Your 6. A handful of those who shared photos will be selected for a spectacular moment in Macy's Fourth of July Fireworks show on NBC!
What are YOUR favorite camping memories?