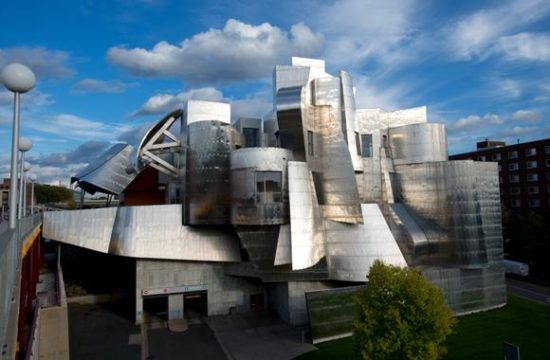 The Twin Cities metro area is home to some really fabulous museums, and the Weisman Art Museum is one of them. One of the great things about the Weisman Art Museum is that it is totally FREE!
If you haven't visited this museum before or you'd just like to learn more about their exhibits, check out their free weekly public tours on Saturdays and Sundays at 1 pm. Topics range from current exhibitions to the building architecture.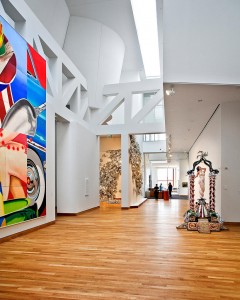 Housed in a striking stainless steel and brick building designed by architect Frank Gehry, the Weisman Art Museum offers an educational and friendly museum experience. The museum's collection features early twentieth-century American artists, such as Georgia O'Keeffe and Marsden Hartley, as well as a diverse selection of ceramics and contemporary art. A teaching museum for the University of Minnesota and the community, the Weisman provides a fresh, engaging arts experience through an array of programs and a changing schedule of exhibitions. There's always something interesting to see and do at WAM.
The Weisman Art Museum is located on the University of Minnesota campus at 333 East River Road in Minneapolis.