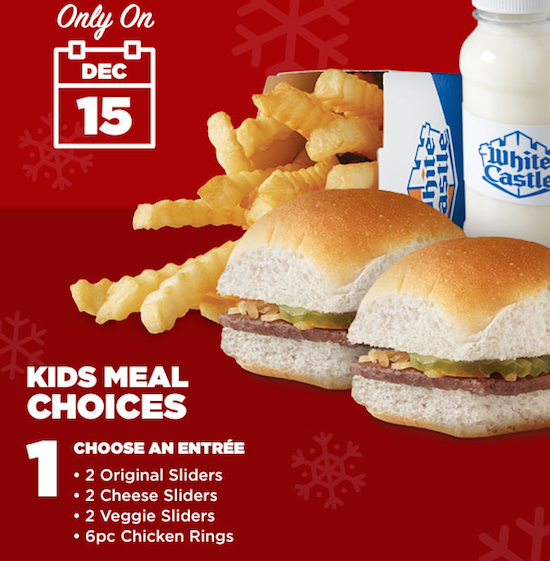 Coming up on December 15th, kids can enjoy a FREE lunch with Santa at White Castle! Not only will the kids get to meet and greet Santa, but they'll also get their choice of a free White Castle lunch at participating local restaurants (list below).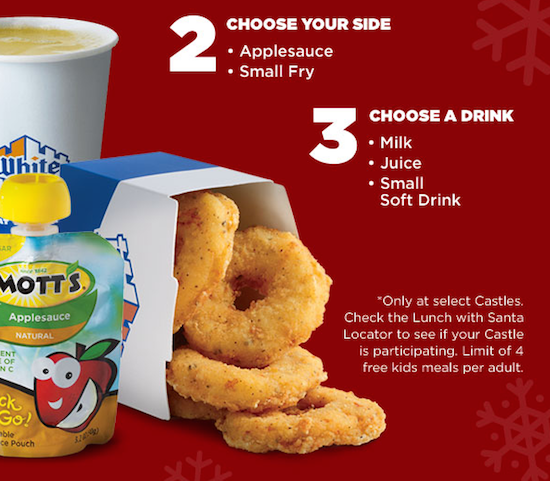 Lunch options include a choice of entree: 2 original sliders, 2 cheese sliders, 2 veggie sliders or a 6 pc chicken rings. Then choose either applesauce or small fry as a side. Drink options include milk, juice or soft drink.
There is a limit of 4 free kids meals per adult. 15 locations in the great Minneapolis/St. Paul area are participating and you can see the complete list of locations here.