Experience the St. Paul Winter Carnival in a new way this year with the Drive-Thru Ice & Snow Sculpture Park!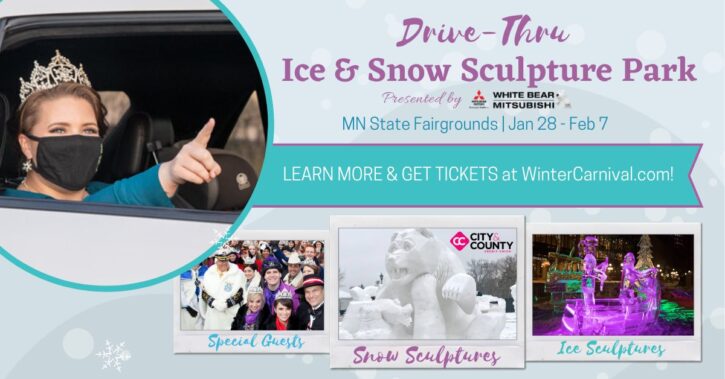 The Saint Paul Winter Carnival is still happening this year…although like most big events happening right now, it's going to look a little different.
One new event is the Drive-Thru Ice & Snow Sculpture Park at the Minnesota State Fairgrounds! This event combines two signature Winter Carnival events: the Ice Carving Competition and the Snow Sculpture Contest.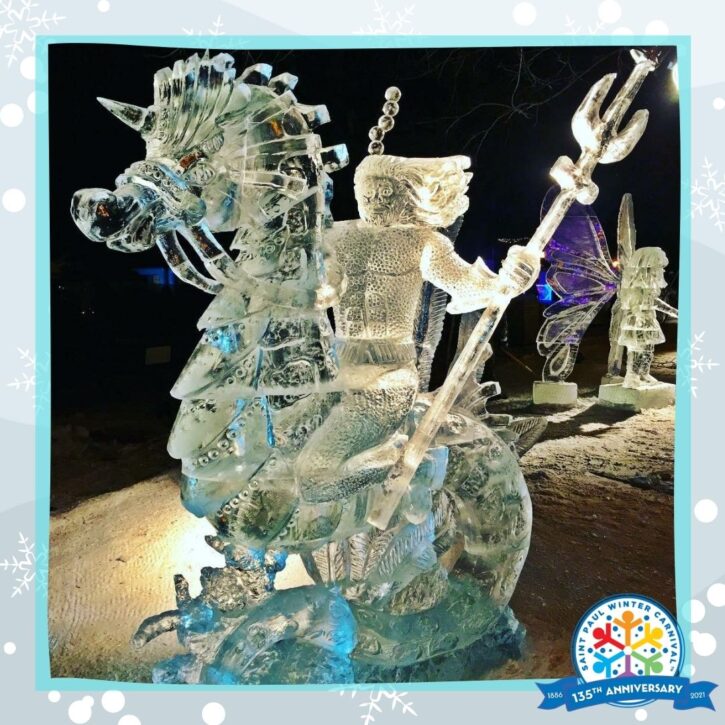 This event will be open daily from January 28 – February 7. Tickets are available for $20/vehicle and can be purchased in 30-minute time slots. Your vehicle pass includes a swag bag filled with goodies, plus a chance to win prizes through "I Spy" BINGO along the way!
Plus, download the Winter Carnival app to participate in Winter Carnival Trivia and Ice Your Vote by voting for your favorite sculptures.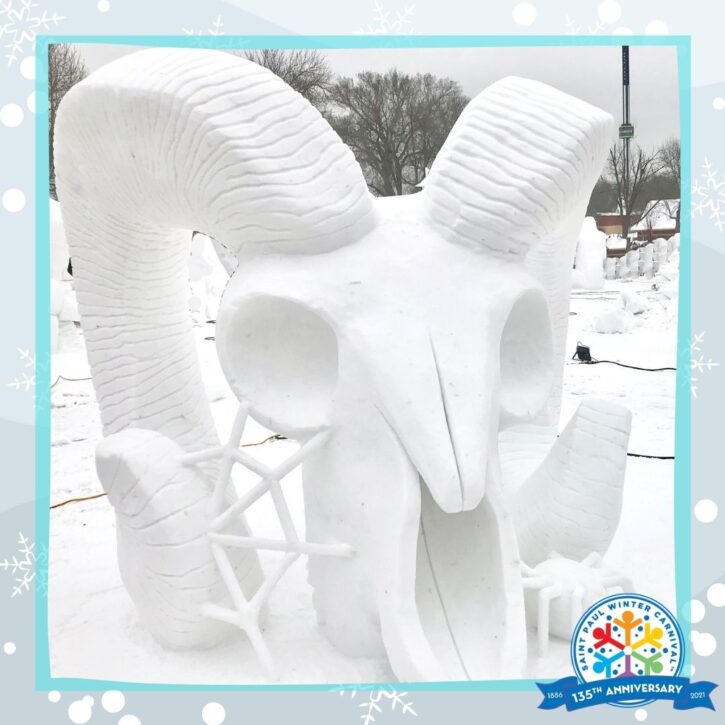 The experience is open Mondays – Thursdays from 4 – 9:30 pm, Fridays from 12 – 10 pm, and Saturdays and Sundays from 9 am – 10 pm. VIP Theme Packages are available for select nights for $35/vehicle and are first come, first served:
Northern Soda Day (January 29 or February 5)
Crayola Experience Family Day (January 30)
National Hot Chocolate Day (January 31)
The Croods: A New Age Day (February 2)
Saint Paul Saints Day (February 4)
Minnesota Twins Day (February 6)
Minnesota Made Day (February 7)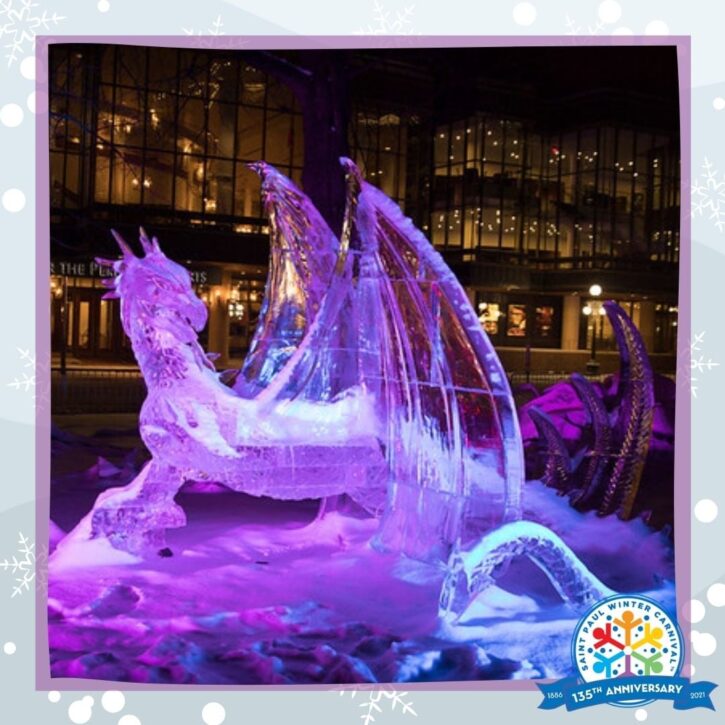 Get your tickets HERE!