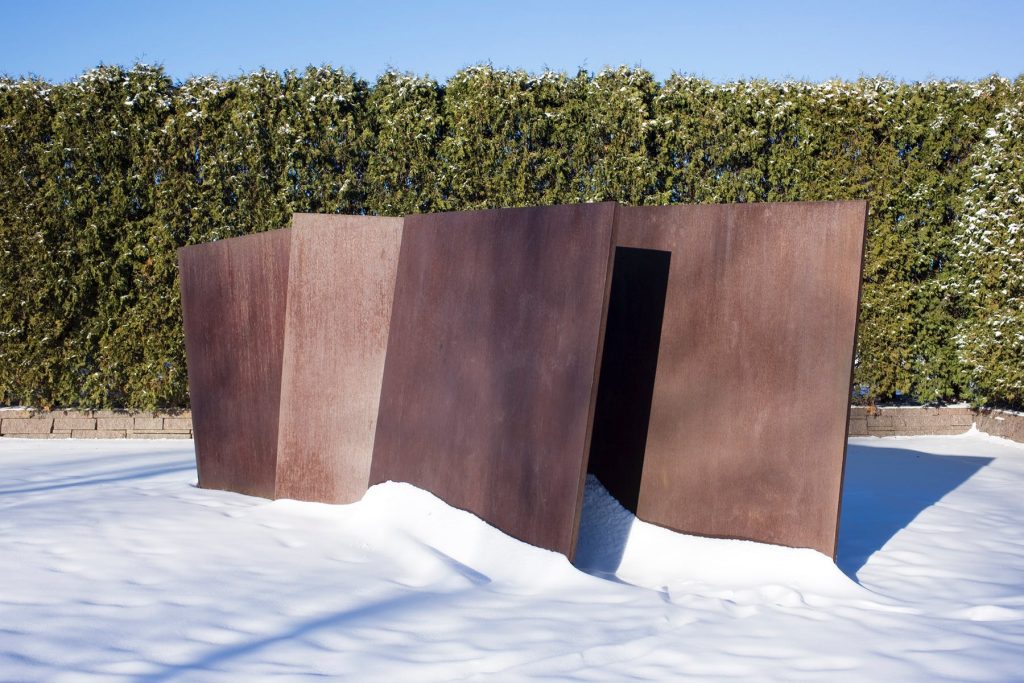 We don't typically read about Snowshoes and the Walker Art Center at the same time.  This Thursday (Feb 15) is Target Free Thursday Nights, Winter at the Walker: Snowshoe Showcase.
Join others at the Walker Art center and celebrate Winter at the Walker with myriad activities both indoors and out! Trek out into the cold or thaw out inside with a warm drink. The Main Lobby transforms into a hygge haven in our Walker Warming House with art-making, music, and more.
Little Box Sauna, 5–9 pm
Art Demonstration, 5–9 pm (Snowshoe history and demonstration)
6:30 & 7:30 pm  Music
6 & 7:30 pm  Moonlight Snowshoe Tours of the Minneapolis Sculpture Garden **Snowshoes are available free of charge, courtesy the University of Minnesota Center for Outdoor Adventure.
Inside Galleries will be open as well.
You can find the full schedule here on the Walker Art Center website.