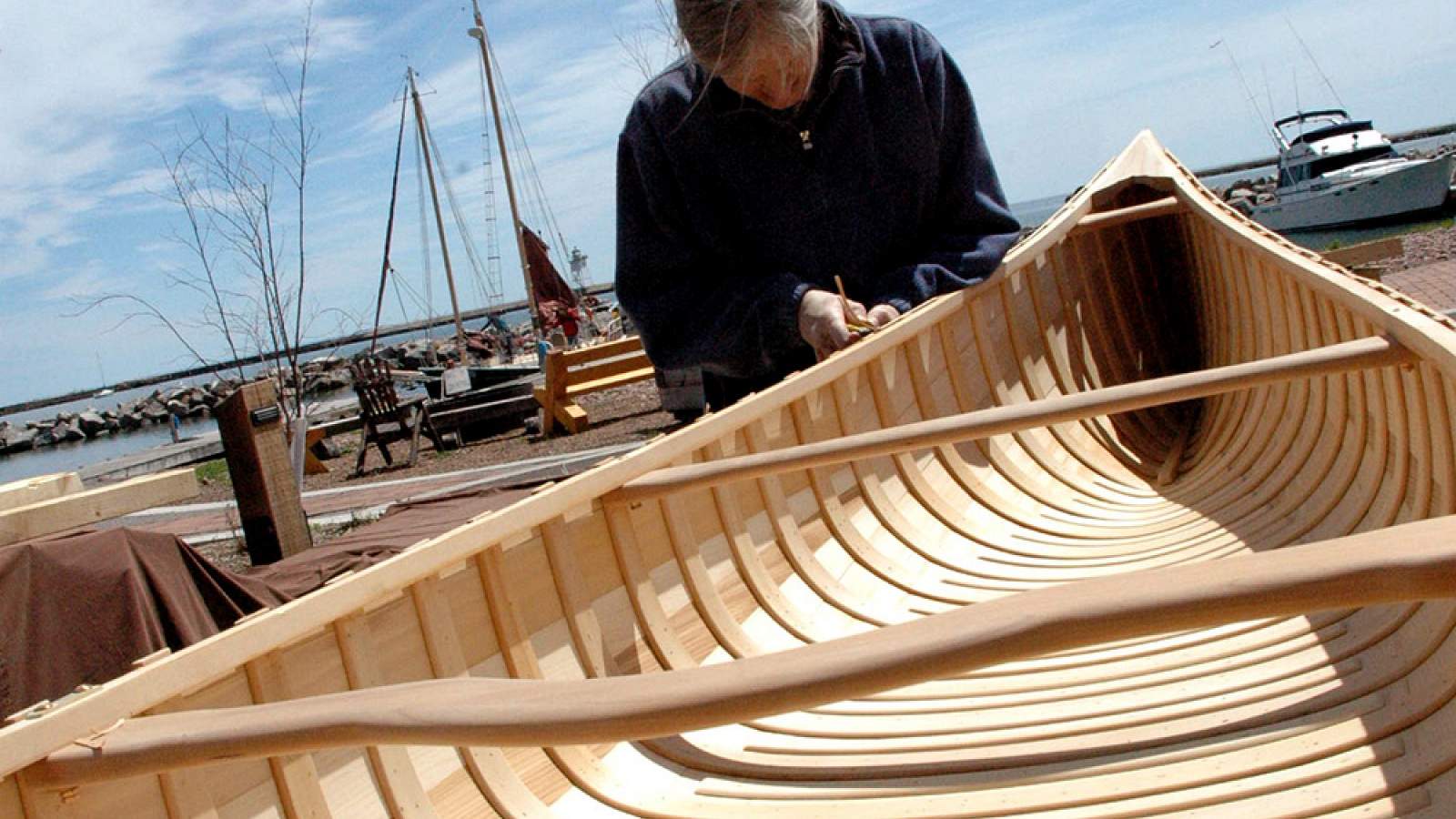 Although the Wooden Boat Show and Summer Solstice Festival doesn't take place until June 21-23, we are telling you about it now so you can plan for it.  The North House Folk School located in the quaint town of Grand Marais, along the shore of Lake Superior.  The school brings instructors from around the world to teach traditional northern crafts on the shore of Lake Superior.  So even if you can't attend the festival, it's a great place to take an interesting class or two.
You can find the complete schedule of events for the festival here on their website.  Most of the of the events during the festival are free or just a small fee to attend.

Additional information about the event:
Rows of hand-made and unique watercraft, a boat parade, craft demonstrations, an evening square dance, boat and tool auction, chili and brats…there's a bit of everything during our Wooden Boat Show and Summer Solstice Festival. Try your hand at a workshop or course; be inspired by the stories of boat builders, sailors and travelers; plan your next adventure. Join us as we welcome the summer season in the best way possible: talking boats, celebrating community and hanging out on the shores of Lake Superior.