Sure, it may be hovering around freezing outside, but spring is officially arriving as of Sunday. Why is that? Because Sunday, March 20, marks the opening of the 2016 Macy's Flower Show with Gardens by Bachman's! Thursday night I had a chance to grab a sneak peek at the show as they were putting on the finishing touches. I love this year's theme, America the Beautiful, which takes us on a journey throughout various regions of the U.S. to see the beautiful landscapes, plants and flowers from around the country.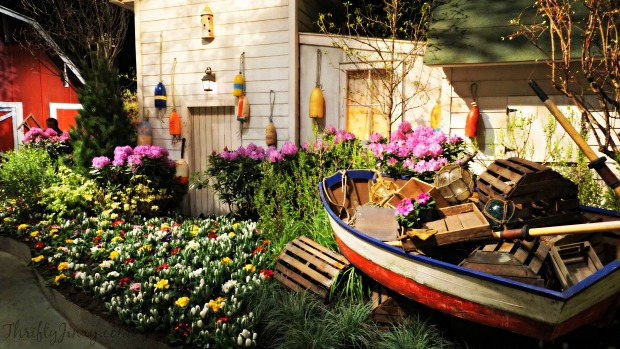 As you wander through the Flower Show, you pass through regions of the country from coast to coast including from the Southeast to the Northeast, which includes the beautiful fishing shack above, and then on to the Midwest with a bright red barn, the Rockies, the Pacific Northwest with a forest cabin, and on to the Southwest. At the center of it all is the All American Garden featuring a replica of the Statue of Liberty's torch.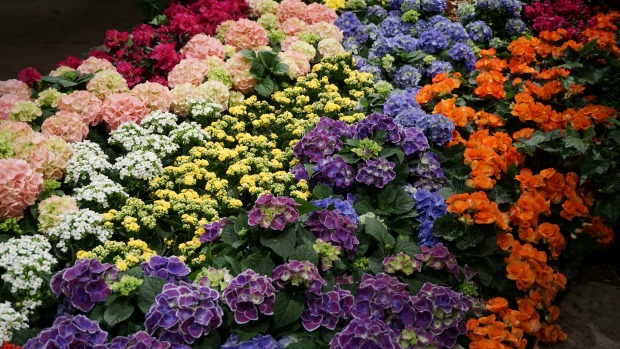 The 2016 Macy's Flower Show is free and open to the public during regular store hours starting Sunday, March 20th through Sunday, April 3rd. This year you are even able to take an audio tour by streaming it to any device when you visit www.macys.com/flowershowaudio.
Macy's has many other events planned to celebrate the Flower Show, including the Macy's Culinary Council Chef Takashi Yagihashi Cooking Demo March 23. You can find a list of all the events and more about the Flower Show by visiting www.macys.com/flowershow.