This BIG list of indoor playgrounds in Minnesota lets you find an indoor play space near you when the weather is too cold, rainy or hot to play outside!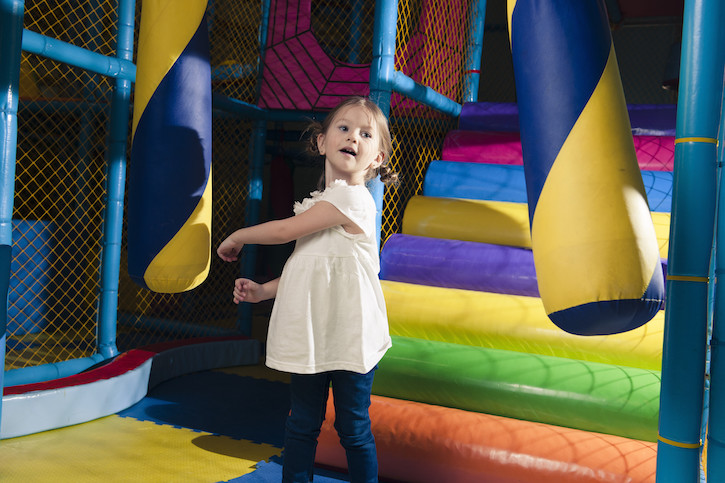 Minnesota Indoor Playgrounds (including Twin Cities Indoor Playgrounds)
I've lived in Minnesota most of my life, so I know what it takes to survive a Minnesota winter.
My family and I love spending time outdoors – yes, even during the winter months – but there are always times throughout the year where kids just need to burn off some energy in a climate-controlled environment.
Whether you and your children are going stir-crazy in the winter months or need a break from the heat come summertime, here's a HUGE roundup of all of the indoor playgrounds in Minnesota I could find.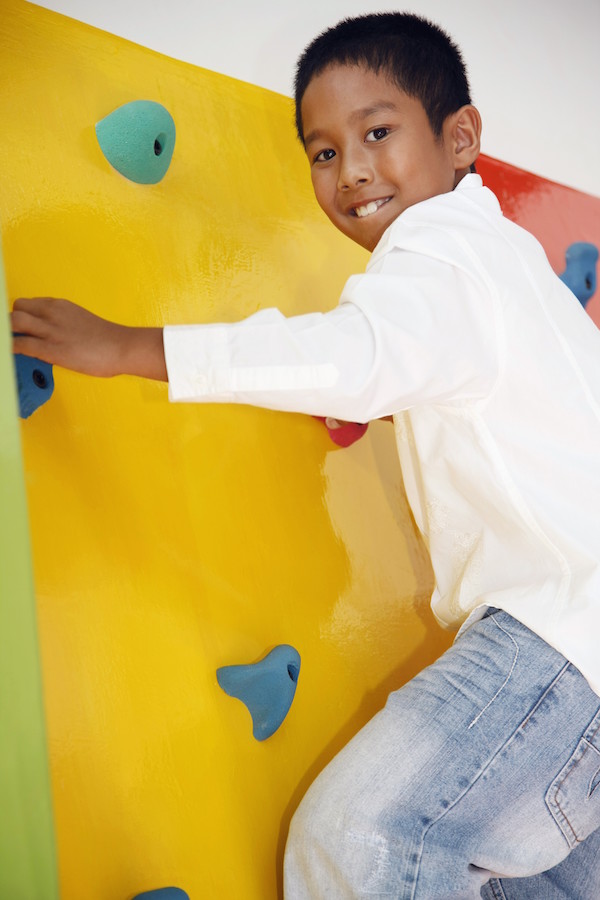 We want to keep those toddlers, preschool kids, and older kids whether on a break from school or for a homeschool activity, up, busy and active!
Some of these indoor play spaces are small, some are big…some are mainly bounce houses, some others have indoor playground equipment…and some are free, some are paid. But there's probably one near you!
This list includes Twin Cities indoor playgrounds as well as greater Minnesota indoor playgrounds. We've also added children's museums in Minnesota and the Twin Cities to the list!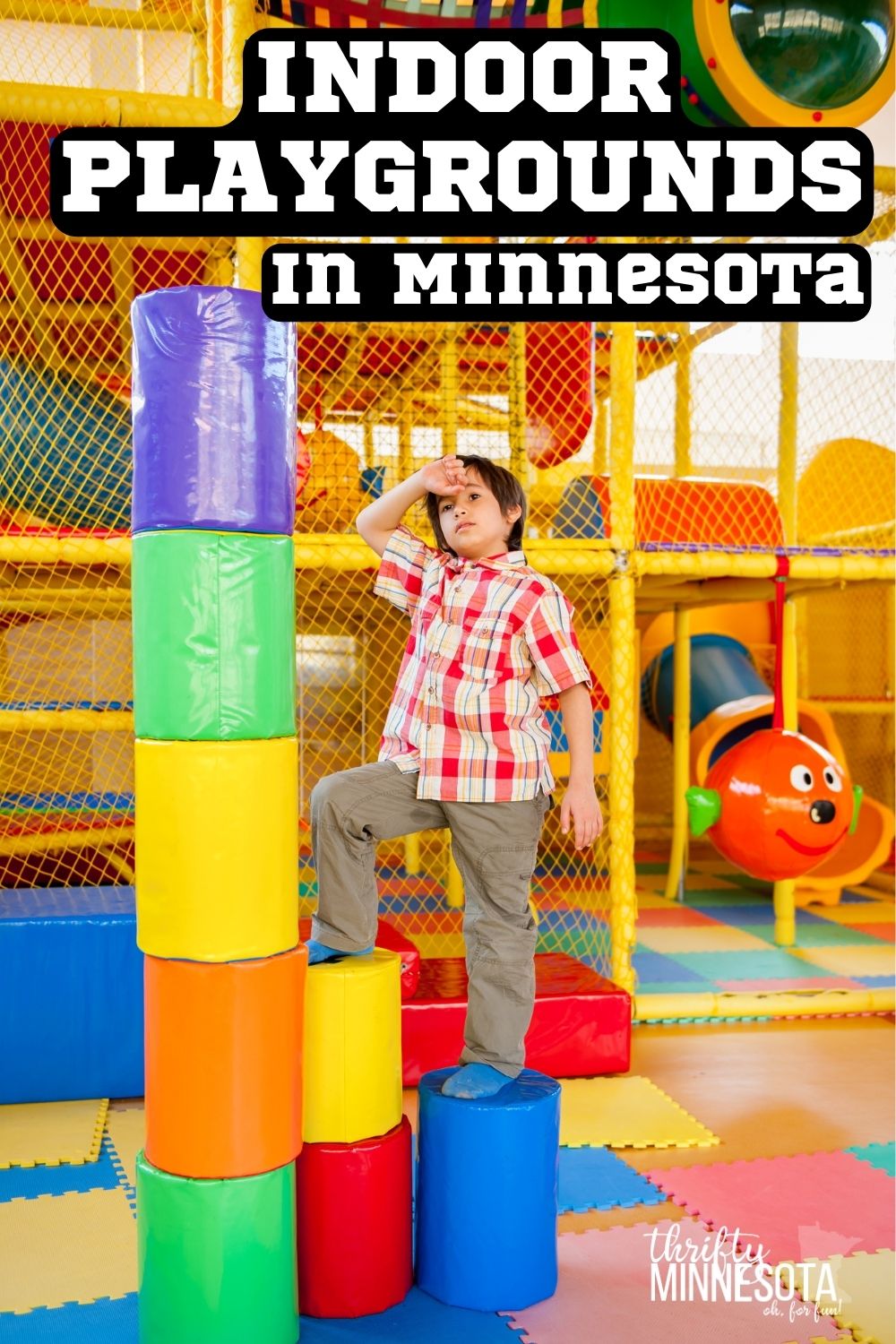 This list is alphabetized by city/town. It includes indoor playgrounds, play spaces, play areas and play gyms. Keep in mind that most locations require socks (hard to remember come summertime!), and some may be seasonal and/or have limited hours.
Check the individual playgrounds' websites (linked within the list) for the latest information.
Bookmark this list (or pin it on Pinterest) for when you just need to get out of the house, no matter the weather, or when you're looking for a fun excursion on your next trip to the Twin Cities or another town in Minnesota.
Oh, and if you know of any others we've missed, please leave a comment and let us know so we can get it added ASAP. Enjoy!
Indoor Playgrounds in Minnesota
Alexandria
Shenanigans Indoor Playground
1410 South McKay Ave
Alexandria, MN 56308
$6/child, under 12 months free
Shenanigans Indoor Playground is the ideal place for all kids ages 1-12. It offers a series of parent/child activities devoted to the physical, emotional and social development of youth, while giving parents the satisfaction of a safe place for their kids to engage with other kids, slides, ladders, nets, mazes and imagination-inspiring play zones. Within the playground structure, there is a large, full scale play area for older kids and a smaller play zone for toddlers.
Apple Valley
Millz House
14645 Felton Court, Suite #104
Apple Valley, MN 55124
$6/child
Are you looking for an option for entertaining your kids? Bring the kids (ages 10 and under) and play rain or shine in our indoor showroom. We have awesome Playground One swing sets, Vuly trampolines, SnapSports game tiles and basketball courts, and much more for your kids to enjoy!
Austin
Austin Community Recreation Center
501 4th Avenue NE
Austin, MN 55912

FREE
This space includes a climbing tree and treehouse, climbing mounds, underground tunnel, swinging bridge, slides and more. Our indoor playground which is ADA accessible, is perfect for kids from ages 2 to 10 and is free to use by all residents in the Austin community.
Blaine
Ballocity at The Fun Lab
10650 Baltimore Street, Suite 300
Blaine, MN 55449

$8/child (There are also multiple Buy One Get One Free offers for both Ballocity and other Fun Lab attractions available with an Entertainment membership.)
Let your kids "have a ball" at Ballocity! This interactive, soft climbing structure offers three stories of running, ducking, climbing, crawling, dodging, and sliding fun! Our Ballocity features a series of slides, climbing tubes, platforms, foam ball-launchers, and much more that kids are sure to love! With games and other fun activities, there are limitless ways for kids to enjoy Ballocity and immerse themselves in the play world! Ballocity is for kids twelve and under. Socks are required in Ballocity.
Bloomington
Rainbow Play Systems
900 West 80th Street
Bloomington, MN 55420
$8-$10/child, under 12 months free
Located just minutes from the Twin Cities' metro area, Rainbow Midwest Bloomington welcomes kids of all ages to come out and play at our huge indoor playground. They'll love climbing on our Rainbow Swing Sets, shooting hoops, and bouncing on the trampolines. Moms & Dads, water bottles are acceptable — but no snacks are allowed in the showroom. Feel free to bring snacks for kids to enjoy in our eating area. Adult supervision required at all times. Every attendee must complete and sign a waiver before being allowed to play on showroom floor.
The Works Museum
9740 Grand Ave. S.
Bloomington, MN 55420
$13/person, under 2 free
The Experience Gallery is open to the public every Saturday from 10am – 5 pm. There are more opportunities to visit during the summer months! Their summer schedule, which runs from June 15 – August 27, includes Thursdays and Fridays 9am – 5pm and Saturdays from 10am – 5pm.
Our exhibits, programs, and design challenges engage kids in science, technology, and engineering and make learning memorable and fun. Dreams need doing, and exploring engineering gives a child the power to make stuff, break stuff, and make it better! We need the imagination and skill of engineers to solve the problems and address the challenges of our modern world. Engineering fuels collaboration, persistence, and problem solving; critical skills for every child from every walk of life.
Buffalo
Imagination Play Parks
114 Division Street East
Buffalo, MN 55313
$9/child, under 12 months free with paid sibling admission (limit one per family)
Welcome to Imagination Play Parks designed for children six and under. Your child will be delighted as they walk through the front door to a small role play world created just for their imagination. We call it mind play vs physical play.
Burnsville
Burnsville Center
1178 Burnsville Center
Burnsville, MN 55306
FREE
Thanks to Walser Honda, we're bringing adventure, exploration, and fun to your play area! We're so proud of the natural beauty our state offers and want to bring that inside our property for families to enjoy all year long. We're excited. Are you?
Grand Slam Sports Play Zone
12425 River Ridge Blvd
Burnsville, MN 55337
$6.95/child for a 3-hour pass
Our newest attraction at Grand Slam is our three-story Play Zone. A massive climbing obstacle course for kids that are 12 and younger, the Play Zone also includes a separate area for toddlers and their parents. The primary play area features air cannons, slides, and many different types of obstacles to crawl through, over, and around. Located next to our X-treme Trampoline, it's perfect for our smaller guests!
Chaska
Chaska Community Center
1661 Park Ridge Drive
Chaska, MN 55318
$9-$11 for daily admission to the community center (You can get a Buy One Get One admission with an Entertainment membership.)
Jump, slide, imagine…Have fun in our one of a kind playroom. You can slide down the many slides, explore through tunnels, and jump into a colorful ball pit. The playroom is a great place for ages one through eight to play socially which is an essential part of healthy development. All children must be accompanied by an adult.
Cloquet
Playland at Journey Christian Church
1400 Washington Avenue
Cloquet, MN 55720
FREE
When the room is available, you're welcome to come play! Unless reserved for a private event, the Playland is open during these hours each week. A parent or responsible adult must remain on site with children during free play times.
Coon Rapids
Cheap Skate
3075 Coon Rapids Blvd
Coon Rapids, MN 55433
$6.99-$8.99/child
Cheap Skate is known as a roller rink, but it also has an indoor bounce area that you can bring your kiddos to, as well. Choose to skate, bounce, or do both! Hours and rates vary depending on the day of the week. Check the website for more details.
Grand Slam Family Fun Center Play Zone
2941 Coon Rapids Blvd NW
Coon Rapids, MN 55433
$5.95/child ages 1-11 for a 3-hour pass (There are also multiple Buy One Get One Free offers for other Grand Slam attractions available with an Entertainment membership.)
Our Roman Colosseum-themed indoor playground is the perfect place for young gladiators to burn off energy. Let them run, jump, climb, and slide for hours and hours of entertainment. There is nothing more fun for kids than having an indoor play area to stay active and busy. The indoor playground is for kids 11 and under and requires socks for entrance. During operation, our Play Zone can be quite loud from operation of the needed air compressor, air cannons and floor attractions.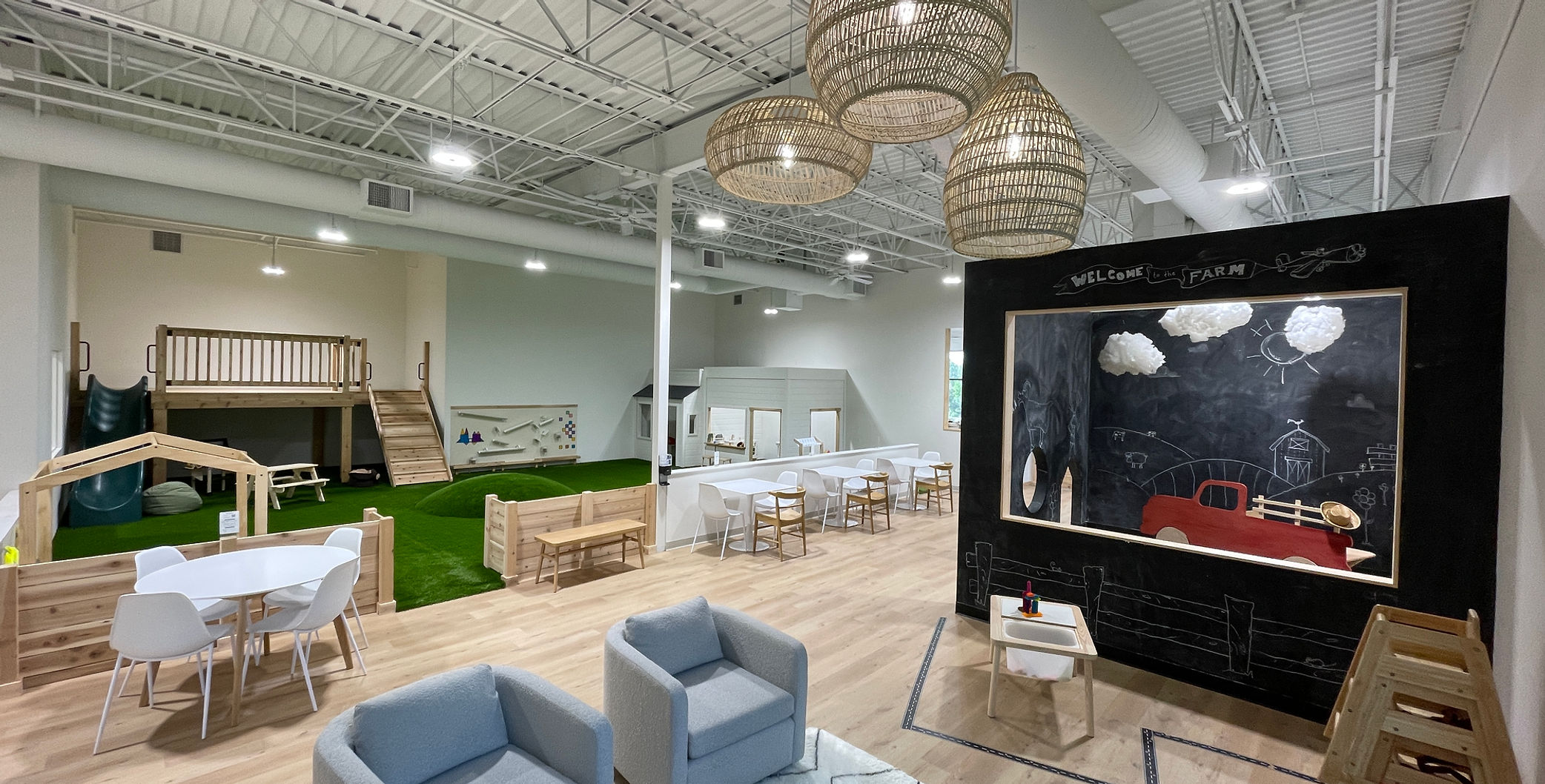 Cottage Grove
The Little Village
7750 Harkness Ave S, Ste. 101
Cottage Grove, MN 55016
Single Child Visit $15
Sibling Visit $12)
0-9 Months $5 (Free with older sibling)
(Play-Passes and Memberships also available)
The Little Village is a gathering space. A modern indoor play area where our littlest residents, ages 0-6, are free to roam and dream. A place where parents can discuss parenting accomplishments and challenges, enjoy a delicious cup of coffee (while hot!), host an epic birthday party, and find the perfect gift – all while watching their kiddos as they explore the world around them.
The play space is a safe and imaginative indoor park where the kids are free to explore and dream big.
The cafe is a great spot to grab a gourmet coffee and a healthy snack or an ice cream treat
The shoppe has the perfect take-home craft projects and gifts for the parent who likes eco-friendly toys and one-stop adventures.
Duluth
Adventure Zone
329 Lake Avenue South
Duluth, MN 55802
$4/child (for Kids Cove)
Our indoor play system includes tunnel, slide, climbing, and many other features to keep the youngsters busy and exploring.
Duluth Children's Museum
2125 W. Superior St.
Duluth, MN 55806
$7/person, free for kids under 2
Children need free play time to discover new things about themselves and the world around them. Our exhibits are designed with little instruction to give kids the freedom to find their own solutions.
Miller Hill Mall
1600 Miller Trunk Hwy
Duluth, MN 55811
FREE
The play area is a free, activity center that offers families an appealing break while shopping.
Eagan
The Blast Indoor Playground
Eagan Community Center
3830 Pilot Knob Rd
Eagan, MN 55122
$5/child ages 18 months – 12 years, 17 months and under free
The Blast features loads of indoor space-themed play time filled with interstellar delights. Try climbing through the Space Shuttle Tower. Rocket off of the launch pads. Ascend through two Apollo Rocket Propulsion Launchers. Fly an Intergalactic Space Jet. Explore the Milky Way tunnel and take a daring space walk over the suspension bridges. Head back to earth by sliding through gigantic Wormhole Slide Portal!
Good Times Park
3265 Northwood Circle, Suite 100
Eagan, MN 55121
$10.95/child ages 1 – 17
Good Times Park® brings the outside park feel inside! As Minnesota's largest, family-owned, entirely indoor playground & family recreational park, it is a great place for family fun & fitness any time. Shoes/socks are required!
Eden Prairie
Eden Prairie Center
8251 Flying Cloud Dr
Eden Prairie, MN 55344
FREE
The children's play area is located on the lower level of the Kohl's wing. Children fewer than 42 inches tall are welcome to enjoy the play area. Socks are required for play. The Children's Play Area is open during mall hours daily, but will be closed from 3-4pm each day for cleaning.
Prairie Play Zone
Eden Prairie Community Center
16700 Valley View Road
Eden Prairie, MN 55346
$5.50-$6.50/child, under 18 months free
Featuring several slides and numerous levels of fun, your child is sure to leave the Prairie Play Zone with a smile. In addition to the play structure, there is a special area for infants and toddlers to explore, as well as a mini rock climbing wall.
Pump It Up
7406 Washington Ave S
Eden Prairie, MN 55344
$10/child (There are several different Buy One Get One Free offers for other Grand Slam attractions available with an Entertainment membership.)
Our Open Jumps are open play time where your child can have the time of their life. Our massive inflatables spark their imaginations to run wild. It's not only fun for the kids, but provides a healthy workout that burns off excess energy and helps keep them fit. It's fun for kids of all ages. Spend time with your family, meet other families and make new friends in a safe, clean, climate controlled environment.
Edina
PlayPark at Edinborough Park
7700 York Ave S
Edina, MN 55424
$9/child, under 1 free
The "Peak" is a 44-by-44-by-37 foot high climbing, low crawling, slip sliding Northwoods adventure. Climb into the 30-foot tall oak tree, slide down one of the four giant tube slides or wash down the triple wave slide. Navigate across a canyon, scale the climbing wall and venture to the 30 foot lookout to spy around the Park. From the lookout, slide down the very popular and very fast new super slide. Adventure Peak also features great areas for toddlers to explore.
Southdale Center
10 Southdale Center
Edina, MN 55435
FREE
The play area is a free, activity center that offers families an appealing break while shopping. Sponsored by Southdale YMCA.
Fergus Falls
Otter Cove Children's Museum
105 West Lincoln Ave
Fergus Falls, MN 56537
$7/person ages 12 months and up, under 12 months free
Otter Cove Children's Museum is a vibrant educational and cultural institution offering learning experiences through physical play, artistic exploration and imagination. We believe that play is the primary driver of learning, and we empower children to direct their own learning by letting their imaginations lead the way. Our immersive exhibits and innovative programs are created to maximize the power of play in developing skills and a sense of place and purpose.
Golden Valley
Brookview Backyard Indoor Playground
316 Brookview Parkway S
Golden Valley, MN 55426

$4.50-$5.50/child, under 2 free
The west metro's newest indoor playground is a 3,000-square-foot, temperature-controlled creative play space with areas for kids ages 2–5 and 6–12. It rises three stories high with slides, cargo climbs, and interconnecting tunnels children can explore for hours. Stop by for drop-in play, book a party room, or reserve for exclusive use!
Grand Rapids
Children's Discovery Museum
2727 Pokegama Avenue South
PO Box 724
Grand Rapids, MN 55744
$8/child under 12, $12/adult
The perfect place to come in and explore! We offer a large play area including a stage to play dress up and act out your favorite stories, a fishing boat and dock to catch "the big one", and lots of other hands on play areas!
Hopkins
Turf Tots (open March 6 – May 5, 2023)
Hopkins Pavilion
11000 Excelsior Boulevard
Hopkins, MN 55343
$5/child ages 1-5
Turf Tots is a drop-in play program for children 5 and under. Kids can run and play with equipment provided by the Hopkins Pavilion including bounce houses, climbing wall, sport balls, crawl tunnels, blocks, trikes and more!
Hudson (WI)
The Giggle Factory
2007 O'Neil Road
Hudson, WI 54016
$8/child ages 2 and up, $5/child ages 12-23 months; discounts for additional children
The Giggle Factory is an indoor soft playground and coffee shop. We have a multi-level play structure including gang slides, a speed slide, moon ramp, squeeze rollers, giant ball room, decision maze and many other obstacles for children to discover and enjoy. We offer a Toddler area for children under 3 and plenty for the parents to enjoy.
Hudson GNG
2760 Enloe St
Hudson, WI 54016
$8.50/child ages 3 and up, $5/child age 2, $4/child ages 13 – 23 months, 12 months and under free with paid admission
Jungle Gym Indoor Playground is a place where kids can play in a fun, clean, and safe environment. With a variety of play areas for kids to explore, including a toddler zone, our play place offers an exciting setting for children.
Hutchinson
Wheel & Cog
Hutchinson Mall
1060 MN Hwy 15
Hutchinson, MN 55350
$6/person
With our goal to inspire and educate the public through play, we provide engaging, interactive STEAM learning and imaginative play through hands-on exhibits. While some exhibits are ongoing, others rotate out to offer an entirely new play experience for families when they return.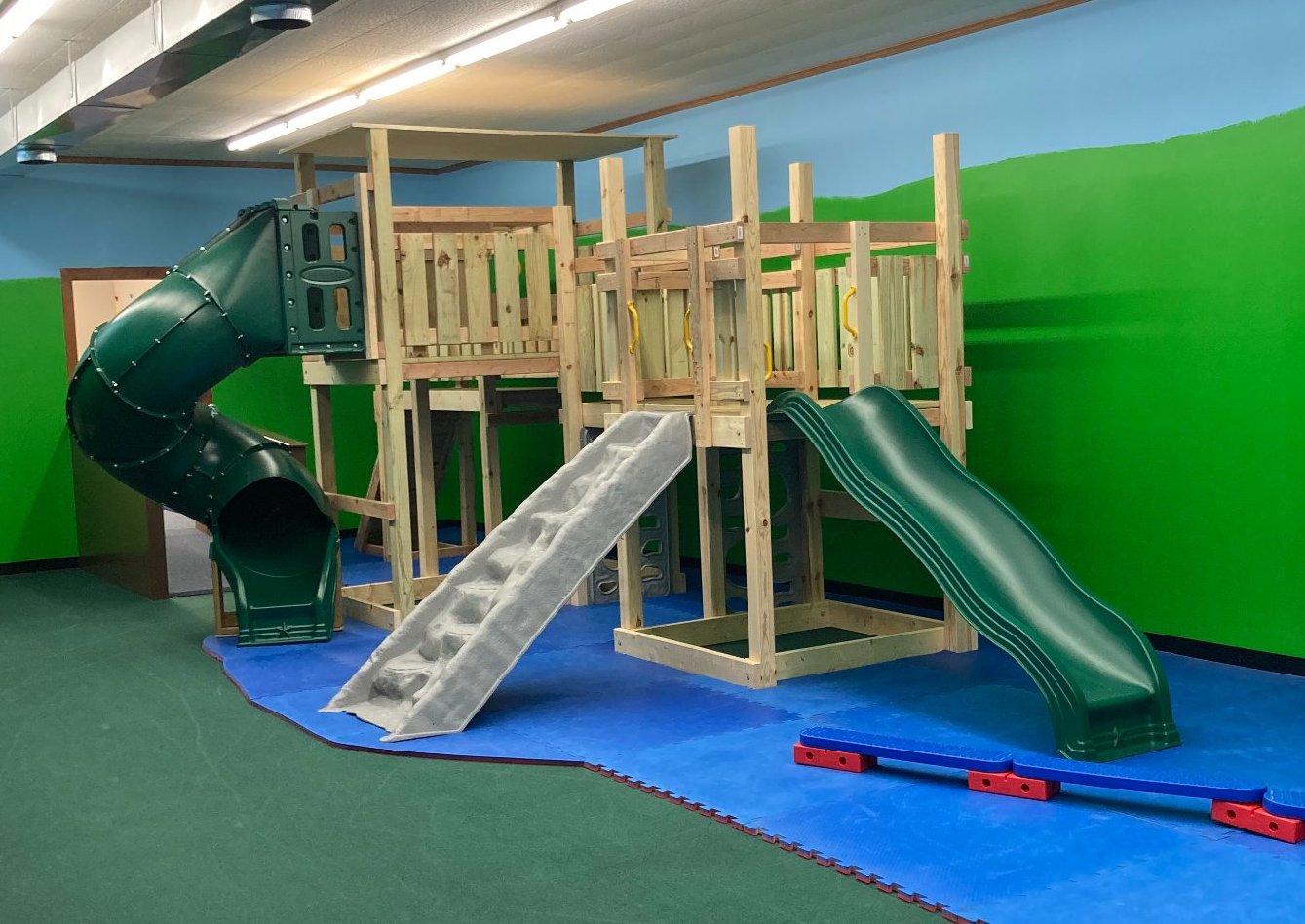 Isanti
My Jungle Gym
16 Main Street West
Isanti, MN 55040
$12/child for one hours; discounts for additional children
We are thrilled to open a new place to gather and play for kids in the Isanti area! Our indoor playground facility offers a safe, clean, jungle of fun space to celebrate your child's birthday or achieve their fitness goals. The play area offers playground structure, inflatables, a climbing wall, an obstacle course, a toddler area and much more!
Litchfield
Rise + Roam
715 North Sibley Avenue, Suite 102
Litchfield, MN 55355
$5/person ages 1 and up (maximum $25/family)
Rise + Roam is a creative endeavor committed to the development of young children and the adults in their lives, both vital parts of our larger community, by offering opportunity for play, movement, connection, growth, and community mindedness through enriched early learning spaces and experiences.
Mankato
Bounce Town
1860 Adams St
Mankato, MN 56001
$8/child
BounceTown offers an indoor play space of over 8,000 square feet for children (12 years and under) to get their wiggles out! We provide a variety of inflatables and a dedicated toddler area for play along with a concessions area for some down time.
Children's Museum of Southern Minnesota
224 Lamm Street
Mankato, MN 56001

$10/person ages 1 and up
The Children's Museum of Southern Minnesota is a place for all children to play, learn, and grow. Each exhibit and program is specifically designed to facilitate an optimal experience for every child.
River Hills Mall
1850 Adams Street
Mankato, MN 56001
FREE
Kids love the Mankato Clinic Children's Play Area. This fantastic playground for kids is hand-sculpted from soft foam creating a unique area specifically built for FUN. Learning, playing and just plain having fun is encouraged with this colorful and unique medical-themed play area. The play pieces familiarize kids with what they'll see in a clinic. Children will love to crawl on the stethoscope, slide down the Band-Aid slide and more.
Maple Grove
Maple Maze
Maple Grove Community Center
12951 Weaver Lake Road
Maple Grove, MN 55369
$6/child ages 1 – 12, under 1 free (There is currently a 10% off admission offer available with an Entertainment membership.)
It's AMAZING fun for children ages 12 and under. Start on the first level by climbing the rock wall, hopping on the pogo stick or enter the tree house and climb to the second level. Multiple routes bring more to discover in the jungle of the MAZE. Four new slides entice children to keep crawling back up to discover new routes to slide down, long tubes to push through and Hoover rings to crawl over. The toddler area for three and under has been expanded.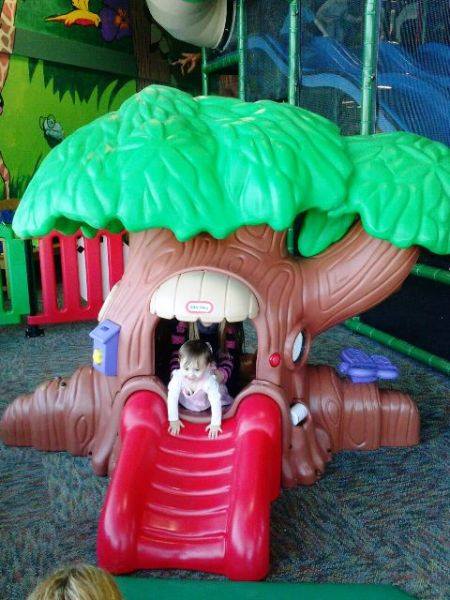 MiniSota Play Cafe
12055 Elm Creek Blvd N
Maple Grove, MN 55369
$6/baby 6-12 months, $12.50/child 1-9, $4/adult (10+), 6 months and under free (There are offers for discounts on food and beverage available with an Entertainment membership.)
MiniSota Play Cafe provides the only indoor play space in Minnesota that combines an imaginative play area and a café. In an era of drive-thrus and "screen time", we provide children and their caretakers a fun, clean place they both can enjoy.
Playground Plaza
11701 95th Avenue North
Maple Grove, MN 55369
$12/child, 12 months and under free with paid pass
At Playground Plaza, we offer a climate-controlled indoor playground for a fun and safe environment that encourages families to bond through play. Playground Plaza provides both the social and physical benefits of visiting the playground while providing the security of knowing your fun day out at the park will never be ruined by unpredictable weather again.
Minneapolis
Besides the places listed below, many Minneapolis Recreation Centers have free or low-cost indoor playground times available for residents and non-residents of Minneapolis. Browse the MPRB Activity Search for the latest details.
Snapology Discovery Center
2649 Lyndale Ave S
Minneapolis, MN 55408
$10/child
A truly amazing indoor play center where your kid(s) can make friends and have tons of fun. Their imaginations will soar in our educational, clean and safe atmosphere. Yes, Snapology features areas with LEGO® building toys and activities, but our focus is on interactive activities for children and educational play of all kind. It's a makerspace like no other. Help your kid become a maker kid!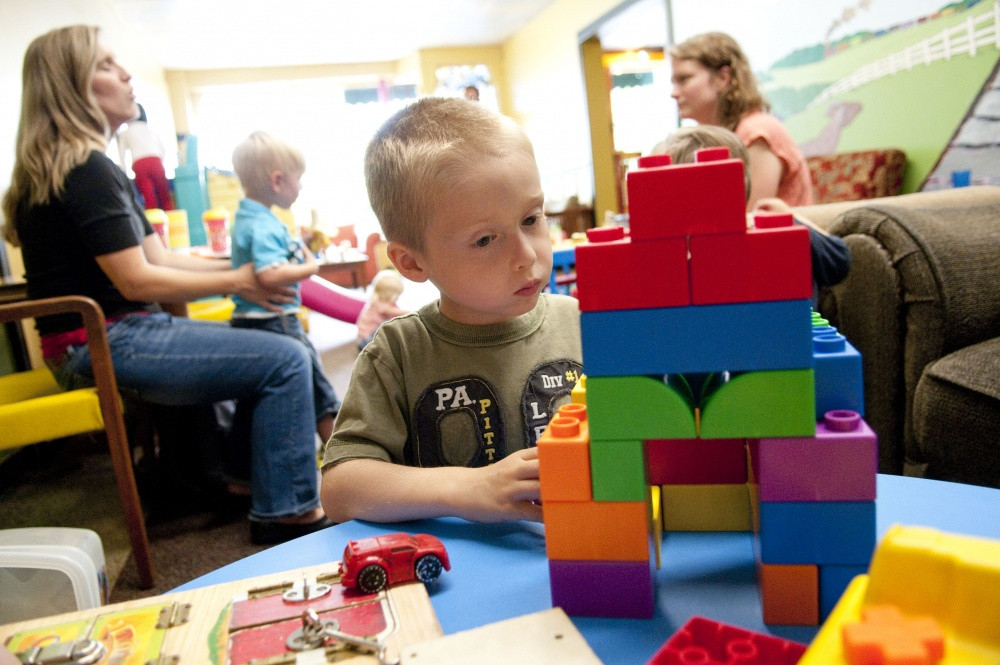 Sovereign Grounds
813 East 48th Street
Minneapolis, MN 55417
FREE (There are offers for discounts on beverage orders available with an Entertainment membership.)
It's a place to relax, meet other parents, talk, have a great cup of coffee or tea and maybe pick up some fresh beans to take home. There are comfortable spots for adults and a large playroom for the kids. Sovereign Grounds is proud to be the first kid-friendly coffeehouse in town, implementing the unique concept of combining an indoor playground with a traditional, community-oriented neighborhood café. Kids of all ages are not just tolerated here. They are welcome!
Minnetonka
Be With Me Children's Playseum
Ridgedale Center
12401 Wayzata Blvd
Minnetonka, MN 55305
$12/person ages 1-100
Children are able to explore, discover and play in our uniquely designed city shops, created to mimic mom and dad's world but uniquely scaled to their size. Dress the part to fix a car at the mechanics shop, build a favorite pizza at the Italian restaurant, take x-rays of a patient in the hospital room or even pretend to bathe a puppy in the pet shop….we have so many rooms for them to explore! Our space caters to ages 1 to 11 yrs, but we encourage our parents, grandparents and older siblings to play along too. Admission is required.
Ridgedale Play Area (temporarily CLOSED)
Ridgedale Center
12401 Wayzata Blvd
Minnetonka, MN 55305
FREE
This family-friendly space just got an upgrade and the enhanced, quality indoor kids' playground is now open at Ridgedale Center on the Upper Level, Nordstrom Lane! This 6,000-square-foot Minnesota play area has something for everyone. Children ages 0-12, up to 52″ in height, can enjoy immersive experiences that blend learning and play in one of seven unique exhibits. A special exhibit called Baby Oasis caters to children between the ages of 0-2 featuring sensory boards and tummy time mats.
Williston Treehouse
Williston Fitness Center
14509 Minnetonka Drive
Minnetonka, MN 55345
$6/child
The Williston Treehouse is an indoor play area for children ages 12 and under. Children must wear socks to play in the treehouse.
Monticello
Romp 'n' Stomp
Monticello Community Center
505 Walnut St
Monticello, MN 55362
$4.25-$5.25/child, 12 months and under free
The Romp 'n' Stomp is a fun indoor play structure kids can climb up, slide down and have a great time exploring! The room includes other fun activities for kids and has plenty of room for parents or guardians to sit and watch.
Mounds View
InnerActive
2240 Woodale Drive
Mounds View MN 55112
$12/child ages 1-17
InnerActive Playground is a space with the simple focus of providing play and fitness for children of all ages. Our goal is to bring the feel of an outdoor park to the indoors, allowing for fun during any and all weather conditions!
New Brighton
Eagles Nest Indoor Playground
New Brighton Community Center
400 10th St NW
New Brighton, MN 55112
$7/child
The Eagles Nest Indoor Playground was completely remodeled in 2017. The new structure houses a 23′ high Web Tower Challenge, 36′ long Quadruple Wave Slide, Walk-on Piano Keys Player, Tight Rope Walk, 14′ Trolley Challenge and Hanging Foam Forest, a Ball Pit and a one-of-a-kind Eagles Nest and Tree Climb. The toddler area has increased in size and includes: Climb-on Sculpted Foam Play Pieces, Activity Panels, Tree Slide, 16′ Lily Pad Walk, Walk-on Piano Keys Player, and themed carpet play area.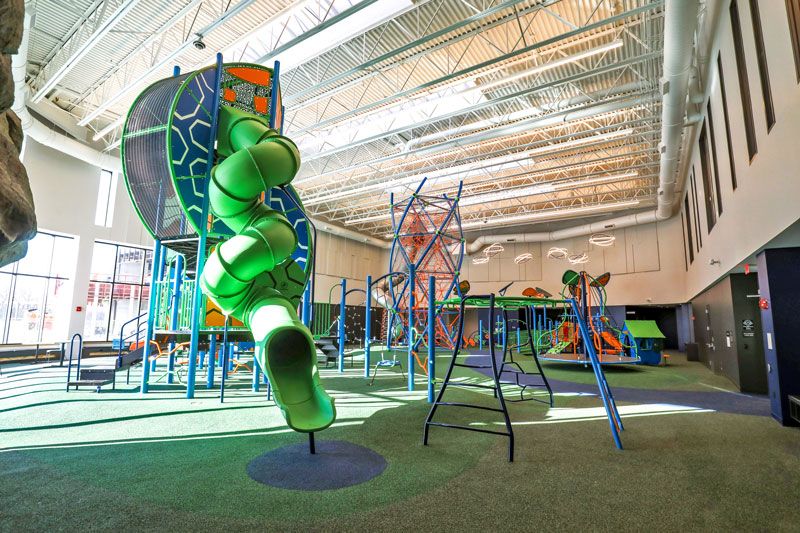 Plymouth
K.U.B.E. (Kids Ultimate Backyard Experience)
Plymouth Community Center
14800 34th Ave N
Plymouth, MN 55447
$5-$6/child
Set to open in December, the all-new Kids Ultimate Backyard Experience (K.U.B.E.) Indoor Playground is an accessible play area designed to bring the outdoors, indoors. With an array of ramps, slides, climbing towers, playhouses and other structures, the indoor playground is a great space for kids ages 2-12 to play. The K.U.B.E. also features a 20-foot-tall tower with netting and a spiral slide, activity spinners, basket swing, rock climbing wall and several interactive gaming areas.
Prior Lake
Playworks (currently CLOSED)
2200 Trail of Dreams
Prior Lake, MN 55372
$7-$10/child, under 1 free
Playworks makes it easy to be a kid again! Our Family Play program encourages families to experience all of the fun and excitement our Atrium and toddler area has to offer with their children. Active families love the Atrium! It includes interactive games, the area's largest play structure, an 8' by 8' interactive dance floor, video games, and more. If you're looking for family entertainment, check out Family Play at Playworks. And remember, adults are always free when accompanied by a child!
Rochester
Apache Mall
US Hwy 52 and US Hwy 14 E
Rochester, MN 55902
FREE
Located by Scheels.
Monkey Junction (opens October 25)
Resurrection & Life Lutheran
4500 60th Ave NW
Rochester, MN 55901
$1/child, under 1 free
Monkey Junction is an indoor play space for children 0-6 years old. We are open to the community. As the weather turns from cool to cold to freezing, come play at our place. Your child (and you) will enjoy the play equipment and toys, the space to run and the chance to meet others at the same stage of life.
Pipsqueaks (opens November 14)
United Way of Olmsted County Inc. Gymnasium
903 West Center Street
Rochester, MN 55902
$2/child, free for 0-6 months
Pipsqueaks, Rochester's INDOOR play zone, is designed for children kindergarten-age and younger to play under parental/guardian supervision. A community partnership between the Rochester Park & Recreation Department and the United Way of Olmsted County Inc., Pipsqueaks offers young children a safe, clean play space to burn off energy during the long winter months. In addition, parents and their kids can share in activities, meet with existing playgroups and make new friends.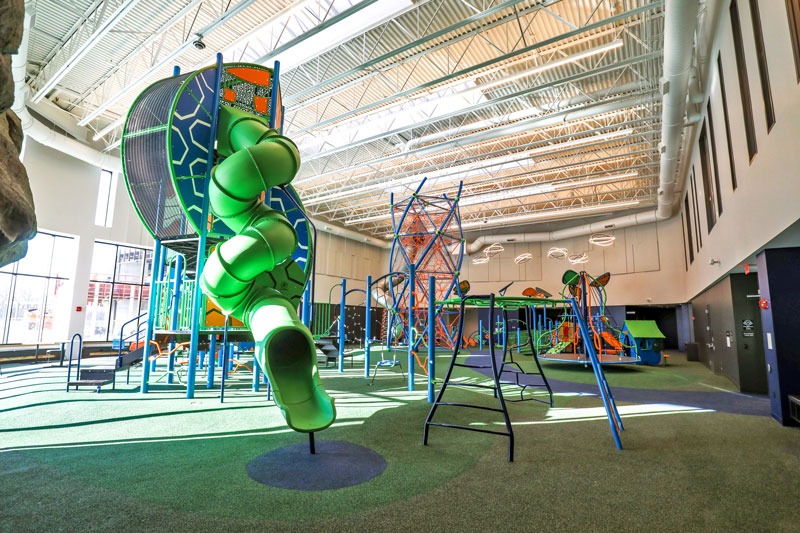 SPARK
Apache Mall
1201 12th Street SW Suite 632
Rochester, MN 55902
$12/person ages 1-59, $11/senior, under 1 free
Spark offers people of all ages the opportunity to learn about the world, each other and local environments through hands-on, inquiry-based exploration and play. We invite visitors to interact with our exhibits, ask questions and let their imaginations run wild. The goal is to enjoy the journey of learning – to spark imagination and instill a life-long love of exploration and discovery.
Roseville
Rosedale Center
1595 Highway 36 W #10
Roseville, MN 55113
FREE
Located on the Lower Level East side.
Sartell
KidZone
Sartell Community Center
850 19th Street South
Sartell, MN 56377
$3/child or $5/family
Free to Sartell residents and open when the building is open, this fun space is also available for party rentals and makes the perfect, unique birthday party venue!
Shakopee
The Lookout
Shakopee Community Center
1255 Fuller St S
Shakopee, MN 55379
$3/child
The indoor playground features a variety of play elements for ages 10 and under. Socks required.
Shoreview
Tropical Adventure Indoor Playground
Shoreview Community Center
4580 Victoria Street North
Shoreview, MN 55126
$6.25-$6.75/person (including babies and supervising adults)
Come crawl through the caves, swing through the jungle, slip down the waterfall slide, and scream down the five-level spiral slide!
St. Cloud
Crossroads Center
4101 West Division Street
St. Cloud, MN 56301
FREE
Children's play area located between Target & Macy's.
Great River Children's Museum (coming soon!)
111 7th Avenue South
St. Cloud, MN 56301

Together, with our community we are working to develop a place where every child and their caring adults can create, explore, discover and be inspired through the extraordinary power of play. In the process, the museum will serve as a life source to strengthen families, build community connections, and increase the value of our local economies.
Rainbow Play Systems
3606 Roosevelt Rd
St Cloud, MN 56301
$8-$10/child for a 2-hour play session, under 12 months free
Located just minutes from downtown St. Cloud, Rainbow Midwest St. Cloud welcomes kids of all ages to come out and play at our huge indoor playground — no reservations required! They'll love climbing on our Rainbow Swing Sets, shooting hoops, and bouncing on the trampolines. Moms & Dads, water bottles are acceptable — but no snacks are allowed in the showroom. Feel free to bring snacks for kids to enjoy in our eating area.
St. Paul
Maplewood Mall
3001 White Bear Ave N
St. Paul, MN 55109
FREE
Minnesota Children's Museum
10 West Seventh Street
St. Paul, MN 55102

$16/person ages 1-101
Our museum is a kid-powered play space where families have fun together and kids take the lead. Through interactive exhibits and programs, the museum provides open-ended, self-directed experiences that give kids (and adults!) the space and freedom to explore their interests, solve problems and build life skills like confidence, critical and creative thinking, communication and more.
St. Peter
Creative Play Place
St. Peter Community Center
600 South 5th Street, Suite 127
St. Peter, MN 56082
FREE (check the website for days/times)
A free space for families and their children to play and connect. Opportunities include: movement and large motor activities, development of fine motor skills, creative activities such as – dramatic play, fine arts and music, social skills development, art expressions and parent/caregiver interactions.
Waite Park
Granite City Jump
79 3rd Street NE
Waite Park, MN 56387
$9.95-$11.95/child
Find a GROUPON Deal here.
When your kids want something fun to do, get in the car and head to Granite City Jump. Our bounce house venue is the perfect place to spend an hour or two on a weeknight. Our open jump passes have an unlimited jump time. That means your little ones can jump until their hearts' content.
Willmar
Treehouse
The AG Church
3821 Abbott Dr
Willmar, MN 56201
FREE
The Treehouse is a great place for kids to be able to play inside. There are two different size playgrounds with slides, big blocks to build with, a treehouse to climb in and more.
The Village
1312 Lakeland Drive SE
Willmar, MN 56201
$6/person ages 1 and up
With a wide range of variety in our exhibits, they're perfect to keep your kids engaged. Activities are geared towards children birth-12 years.
Winona
Pleasant Valley Indoor Playground
Pleasant Valley Church
1363 Homer Rd
Winona, MN 55987
FREE
Our state of the art indoor playground offers a safe environment for children, ages 2-12. The floor has a cushioned rubber surface to protect kids as they run, jump and play.
Woodbury
Lookout Ridge Indoor Playground
Woodbury Central Park
8595 Central Park Place
Woodbury, MN 55125
$5.50/child ages 1 – 17
A themed, life-like design and sound effects accompany slides, forests, a tree house, and even a cave. Kids are able to climb inside cliffs imitating the St. Croix River Valley, then zoom down a mountain spiral slide emerging from a cave. Children also can venture to the top of the tree house, cross over to the gigantic fallen tree, and race down a 30-foot superslide! For a more challenging adventure, kids can explore the tree foam forest and cross through the tube jam.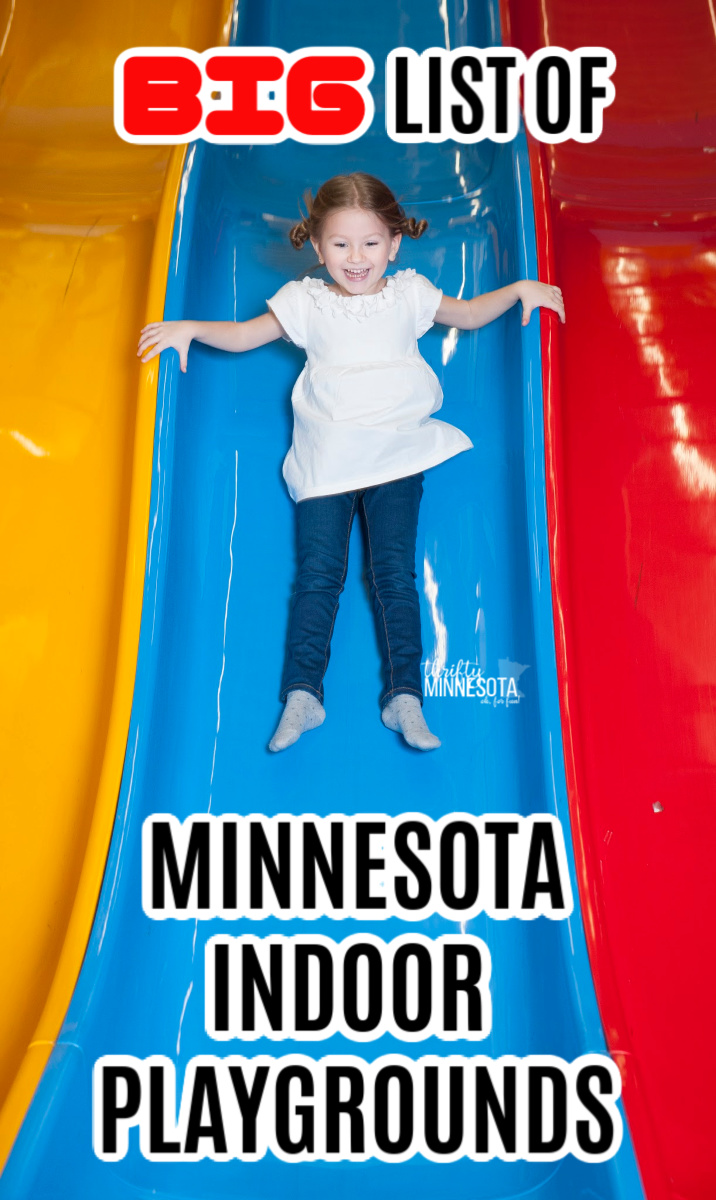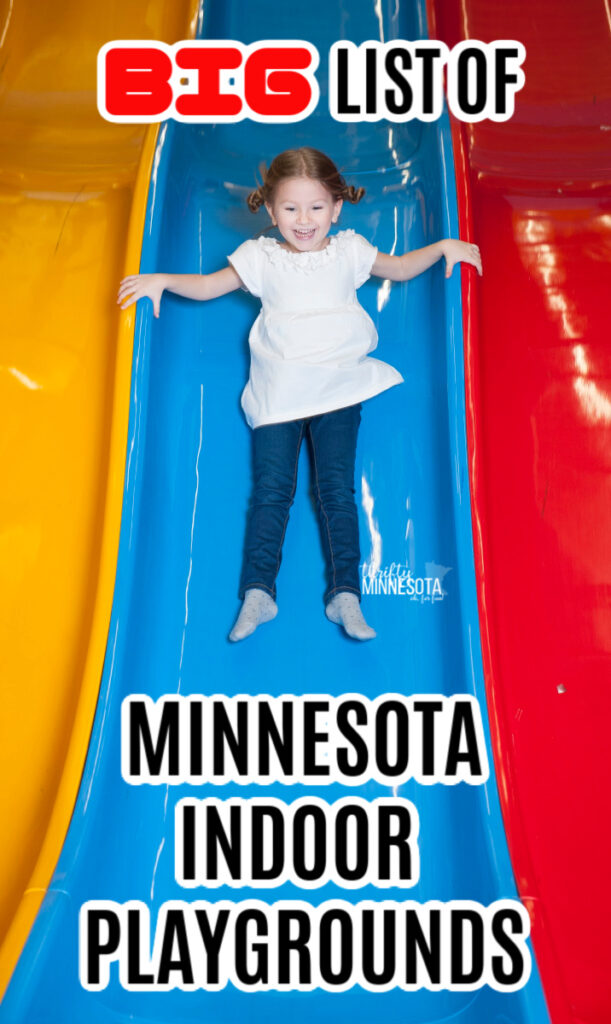 About the Author
Latest Posts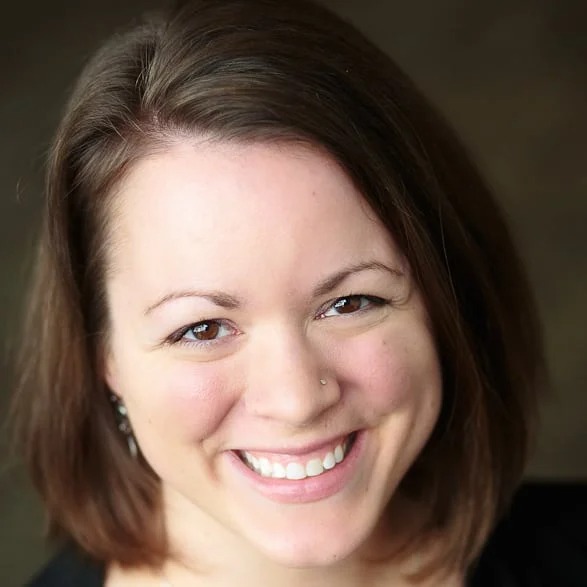 Laura is a former high school English teacher turned avid deal shopper following the birth of her first child. Now she's a work-from-home mom of six which keeps her plenty busy!
Laura grew up in southern Minnesota and has called the Twin Cities home for over fifteen years. On the off chance she gets some free time you'll find her with her nose in a book, spending time with family and friends, or enjoying a hot cup of coffee.