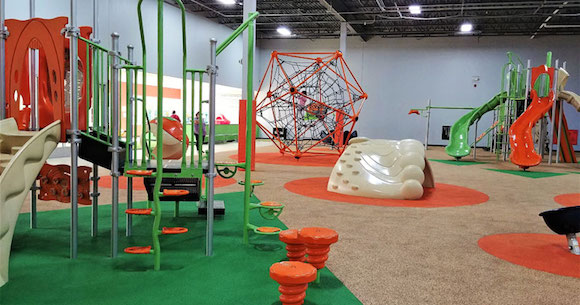 When the weather makes it hard to play outside, whether that be cold, heat, or precipitation, it's time to find another indoor park! Many of our friends rave about Good Times Park. as a great place for kids to burn off energy.

About Good Times Park, Eagan:

The entirely indoor Good Times Park brings the outside feel inside and features in its spacious zones a well-equipped basketball court, turf field and 38ft inflatable jumper, while the Imagine & Build area features large soft units for construction play with other related features.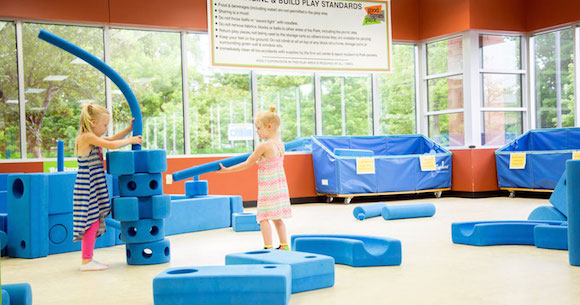 Plus the Spintastic Playground offers a thrilling range of kinetic play equipment, and the high tech EyePlay hologram game will have the whole family darting about in a literal world of their own. The Itty Bitty Play Space is a sensory-filled play area for children under 3 years old.
The cost of admission is $8 per child for a single visit, but you can also buy monthly and annual passes. The prices for these passes is based on the number of kids you have, ages 1- through 17-years-old.  It is highly suggested you pay in advance prior to arrival, but there are self use computer stations to pay on-site if needed.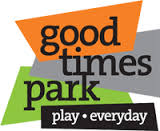 Another reason to check ahead and look at the website for this particular park is my favorite thing about it… notices of upcoming events.  I remember the days of having a park picked out and we would arrive only find out it was packed with groups or parties. Good Times requires groups and parties to pre-register for this reason.  Directions and hours can be found here.