Drinking a flight of your favorite beverage doesn't have to include alcohol, it can be coffee! Try one of these Minnesota Coffee Shops where you can grab a flight!
Many of us, including myself enjoying meeting up with friends to have a good conversation and perhaps catch up on the day to day things. Often those conversations never quite seem long enough!
On occasion I will have a beer but more often than not, I prefer fancy coffee or tea. I recently discovered coffee flights!
Maybe they've been around for many years and I'm just slow to the game, but either way, I'm excited and decided to share some of the places around Minnesota that offer them.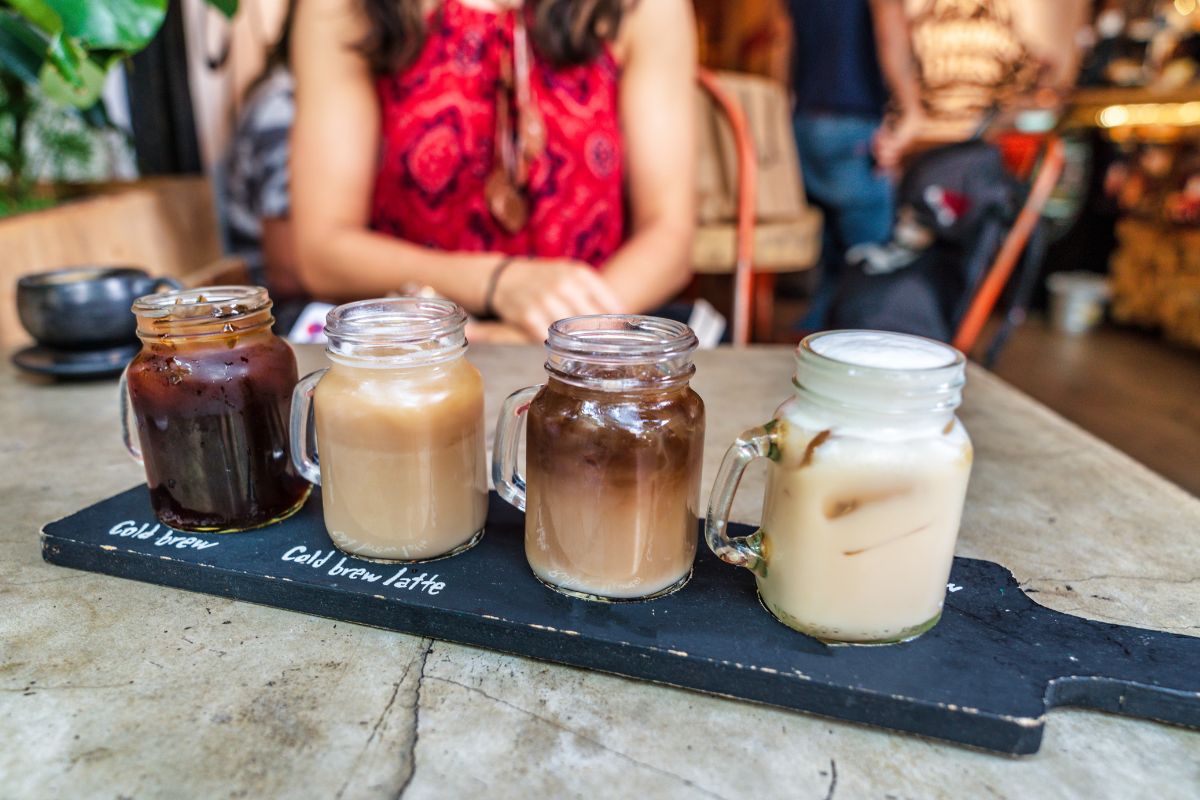 What is a Coffee Flight?
A Coffee Flight can vary from location to location, but the basic principle is that you get to try multiple types or flavors of coffee all in one order. These can be hot or cold coffee drinks and they might even throw in some extras.
The size of the beverages and the number of flavors included will also vary, but four to five varieties seems to be the most common number.
Minnesota Coffee Shops Offering Coffee Flights
Brainerd:
Loco Espress Coffee House – Experience five different types of iced Cold Brew coffee including the Stella with white chocolate and heavy cream, the Boneyard with Loco's homemade sweet cream and a fun flavor of your choice, the caramel Cow Catcher with whip, homemade chocolate and cream in the Loco, and their original cold brew on the end.
Cambridge:
Leader – Flights are available hot or cold and feature four different drinks.
Forest Lake:
CoffeeSmith – Try one of five different flights, both hot and cold. There is even The Louis Flight that features hot chocolate, Chai Latte and Matcha Tea Latte.
Hastings:
Froth & Cork – Flight flavors change up regularly so you can always find something new. They have even had a Banana Split flight in the past, which I hope to see again.
Osseo:
Annabelle House – Changing monthly, each flight is hand picked and crafted seasonally (no substitutes). They may be hot or cold or a combo of the two.
Minneapolis:
Rick's Coffee Bar – Enjoy a Coffee Flight made up of three 8oz seasonally rotating beverages.
Third Space Cafe – The special Coffee Sampler includes four 5-ounce pours of barista choice.
The Last Drop – Try one of their seasonal coffee flights, or if you're looking for something "harder" they also have mimosa flights! Mondays you can take $2 off coffee flights all day.
Wild Grind – Flights at Wild Grand are exceptionally pretty and feature three different lattes.
Base Camp Coffee and Provisions – Get a flight with hot or iced coffees with your choice of milk.
New Prague:
Ettlin's Cafe – The rotating coffee flights at Ettlin's are quite inventive with unique flavors.
New Ulm:
Lola- An American Bistro –This is one you'll want to check their FB page ahead of time. They offer flights on Sundays however it looks like flights are changed up between coffee and mimosas flights. The food sure looks delicious though so going for just the food looks like a great option!
Rochester:
Roasted Bliss – You can stick around Roasted Bliss to enjoy your flight or take it to go! 3 or 6 oz flight are available in store or order a 4 oz flight to go.
Sartell:
Second Street CoffeeHouse – Coffee flight boards at Second Street are packed with SIX different flavors!
St. Paul:
True Stone Coffee – Available in hot or cold, you can try four of True Stones most popular flavors.
Grand Forks, North Dakota:
The Other Half Coffee and Taphouse – Enjoy a cold brew flight featuring 4 different cold brews or opt for a hot chocolate flight. They also have an Affagato Flight and a Mimosa flight.
We would love to make our list longer and share a few more in central Minnesota, Moorhead/Fargo or Duluth. If anyone knows of places in those areas please let us know so we can add them.
There are some great options for road tripping and meeting up with friends. The flight prices seem to average around $10-20 so it's a great thrifty meet up and share item with a friend or date.
PIN IT ON PINTEREST: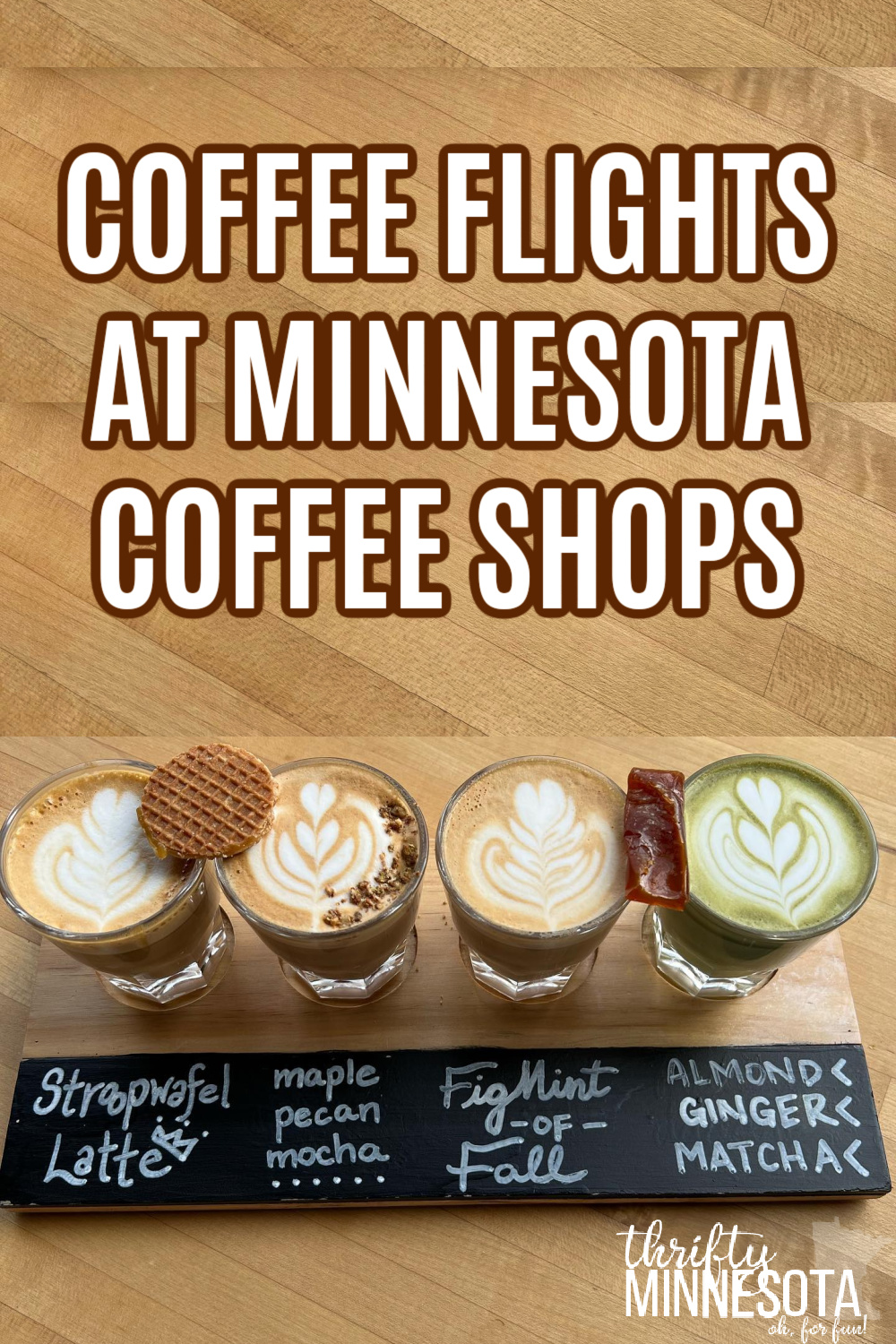 About the Author
Latest Posts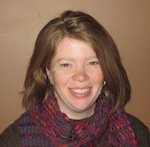 Kristi is married with twin daughters. She grew up on a small dairy farm, but now lives in the south metro area. She enjoys finding free or thrifty things to do whether they are outings close to home or last minute adventures to far-away places.
Kristi can also be found enjoying estate sales, attempting to garden, volunteering in the wetlands or a favorite thrift store, or maybe just enjoying a good play in one of the many theatre venues in the area.