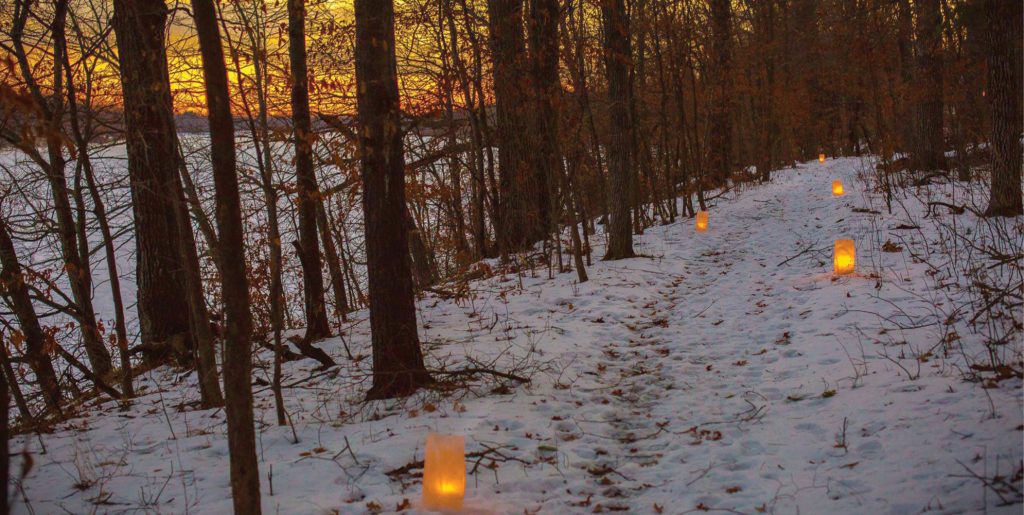 It's never too early to think about activities for New Years Eve.  We found a free event near Little Falls.  The Candlelight Snowshoe and Hike takes place from 5-8pm at the Charles Lindbergh House and Museum near Little Falls.  You can find more information on the Minnesota Historical Society website.
Spend New Year's Eve exploring trails by candlelight. The annual hike will include luminaries along trails connecting the Charles A. Lindbergh Historic Site and the Charles A. Weyerhaeuser Memorial Museum.

Guests can drop in at any time during the event and hike whatever distance is comfortable. Snowshoes are welcome if conditions allow. Both museums will be open with free admission for guests to warm up and grab a refreshment.

This program is co-sponsored by Charles A. Weyerhaeuser Memorial Museum and the Friends of the Lindbergh Heritage.