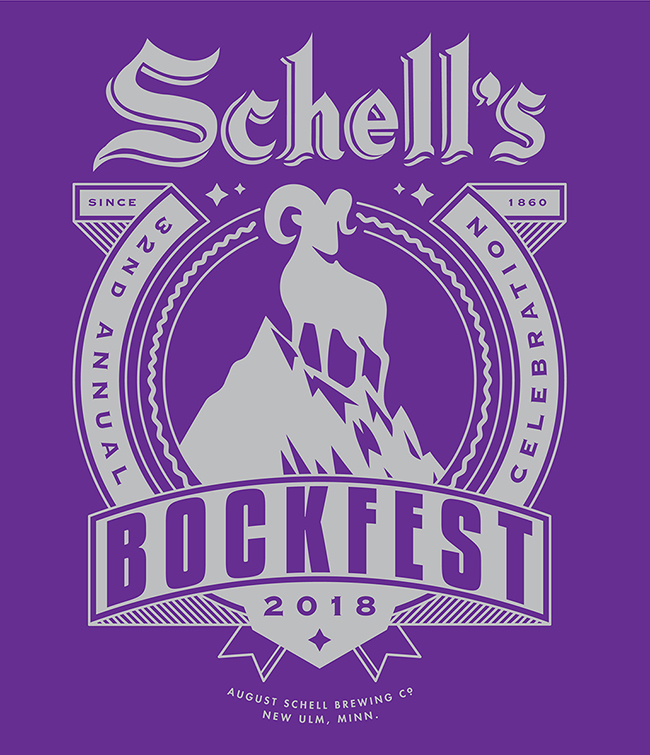 Minnesota is home to many historical things and places.  The Schell Brewery is just one of them, dating all the way back to 1860.
Schell's Bock Fest is a time to enjoy and celebrate this historical place.  Located in New Ulm, the Fest takes place March 3rd from 11-4:30 at the Schell Brewery.  A limited number of the $10 admission tickets are available in advance here on their website and the remaining are available at the gate.
Come beckon warmer weather with a mug full of Bock, live music, and German food. Seven Bocks of Winter are hiding around the brewery and in Flandrau State Park, waiting for brave fest-goers to venture out and capture them. Armed with ambiguous clues and Bock beer, hunters will comb the park in search of these elusive bocks. For those not hearty enough to leave the Schell's Brewery fest grounds, feel no shame. Beer, brats, and music await you. You can also head over to the fire to have your beer "poked" by our fire tenders, giving your Bock beer a rich, caramel flavor.

This is a 21 plus event. ID's required. No backpacks or pets are allowed on the fest grounds the day of Bock Fest. No outside food or beverages will be allowed inside the gates.

It is illegal to drink on the streets of New Ulm so we ask that if you are coming early to get in line, refrain from drinking on the streets. Fest-goers refusing to abide by this may be cited by local authorities.