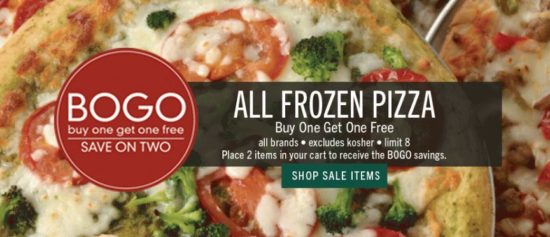 Lunds & Byerlys may not be known for always having the lowest prices, but they often have some really great sales! Case in point: this week they are having a Buy One Get One Free sale on all brands of frozen pizza, limit 8 per customer. Sale is valid through Wednesday, May 6.
While you're there, Lunds & Byerlys Extras members can get some other great deals: $1.25 for large ripe avocados (limit 4 per day), 99¢ Full Circle organic salsa (16 oz – limit 1 per day), and $1.88 Old El Paso shredded cheeses (7-8 oz – limit 1 per day). It's free to join L&B Extras.
If you prefer not to go to the store, you can have your online order delivered or pick it up at a Lunds & Byerlys location.