The Canadian Pacific Holiday Train is coming to Minnesota! Find out where and when this popular train will make its stops.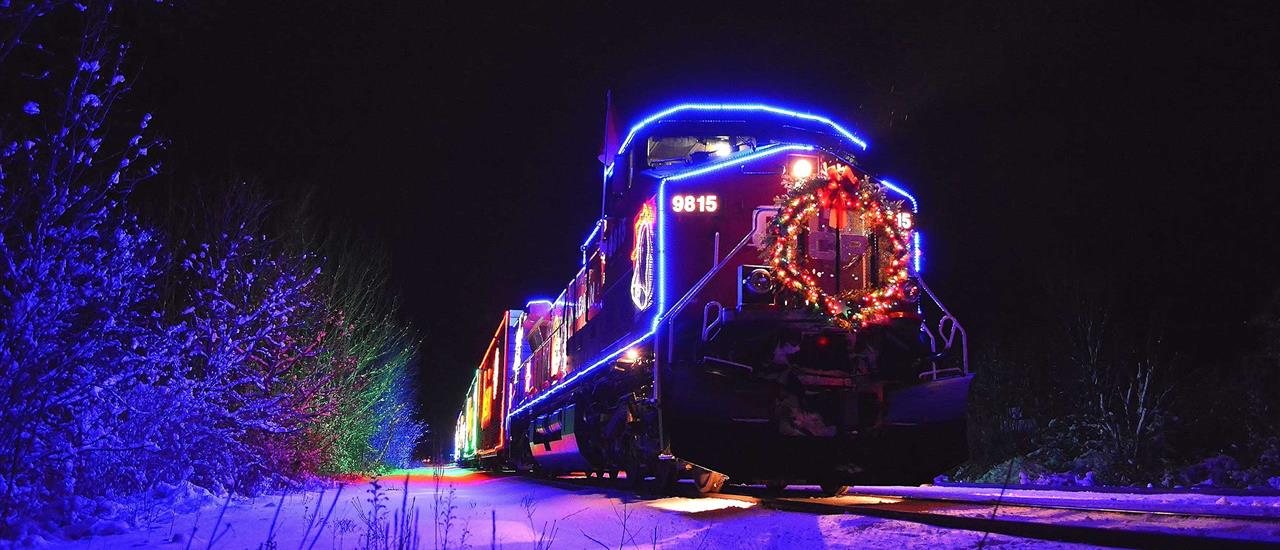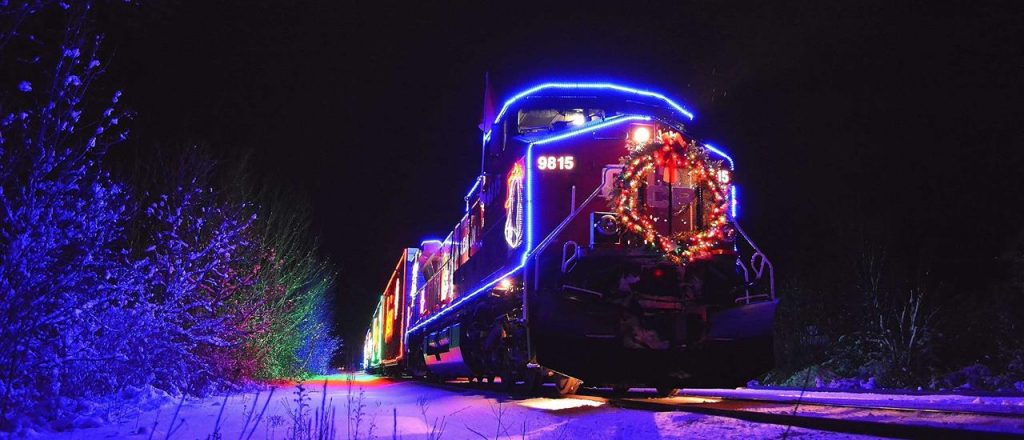 There's just something about trains and Christmas that go hand in hand! The Canadian Pacific Holiday Train starts rolling into Minnesota in the next few days.
The train makes several stops along the way while also collecting donations to local food shelves. You'll find live music and entertainment at the stops.
The train will roll into several Minnesota locations from December 11 – 16. We are sharing a little early so you can check the map and get the perfect spot and date on your calendar.
December 11: Winona, Wabasha, Hastings
December 12: Cottage Grove, St. Paul (Union Depot)*
December 13: Golden Valley, St. Louis Park, Minneapolis
December 14: Loretto, Buffalo, Annandale, Eden Valley
December 15: Glenwood, Alexandria, Detroit Lakes, Mahnomen, Plummer, Thief River Falls
December 16: Elbow Lake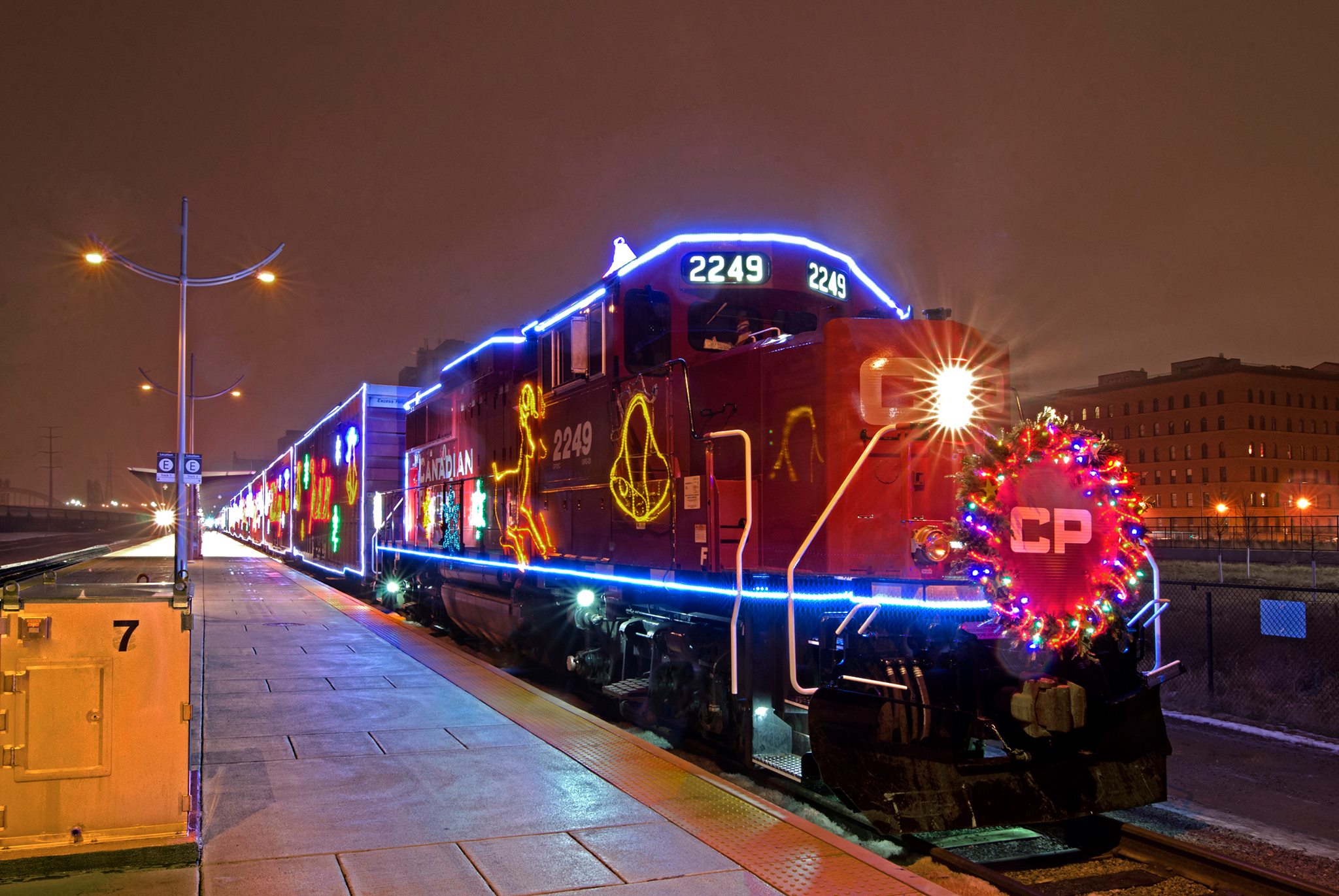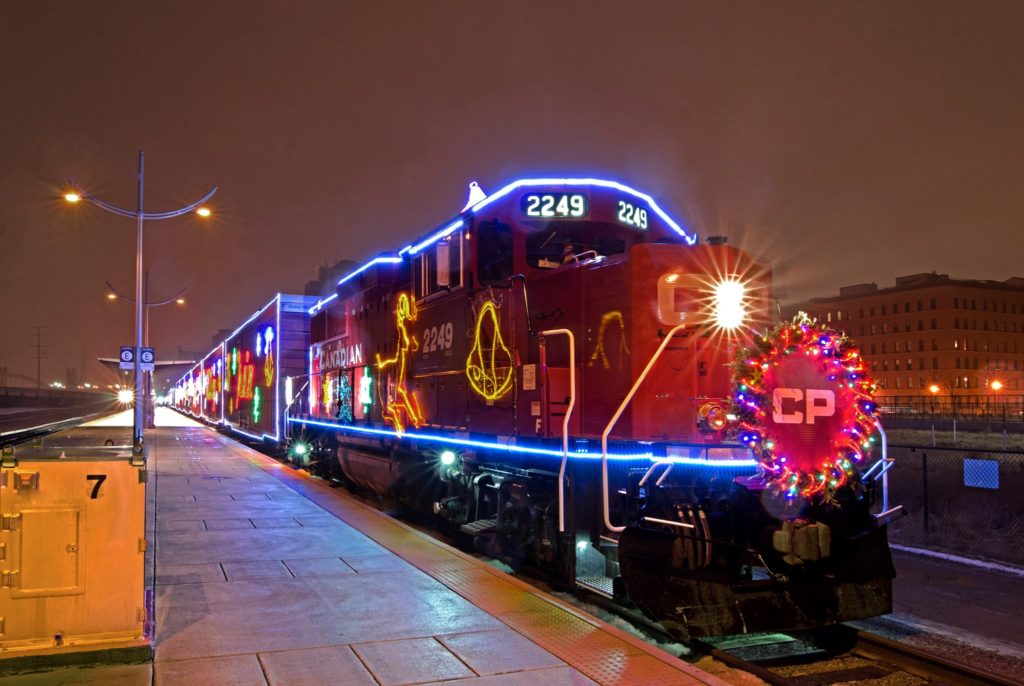 What's a Holiday Train event like?
A typical Holiday Train event goes something like this: The train arrives and pulls to a safe stop in front of the crowd. The stage door lowers and the band opens with its first song, followed by a brief presentation with the local food bank officials and other dignitaries on stage.
Once the presentation is done the band resumes the show, singing a mix of traditional and modern holiday-themed songs, and popular original songs. After the final song the boxcar door closes and the train is on its way to the next stop.
Please ensure that you keep a safe distance from the train at all times so we can safely continue our journey.
The Minnesota schedule can be found here on their website.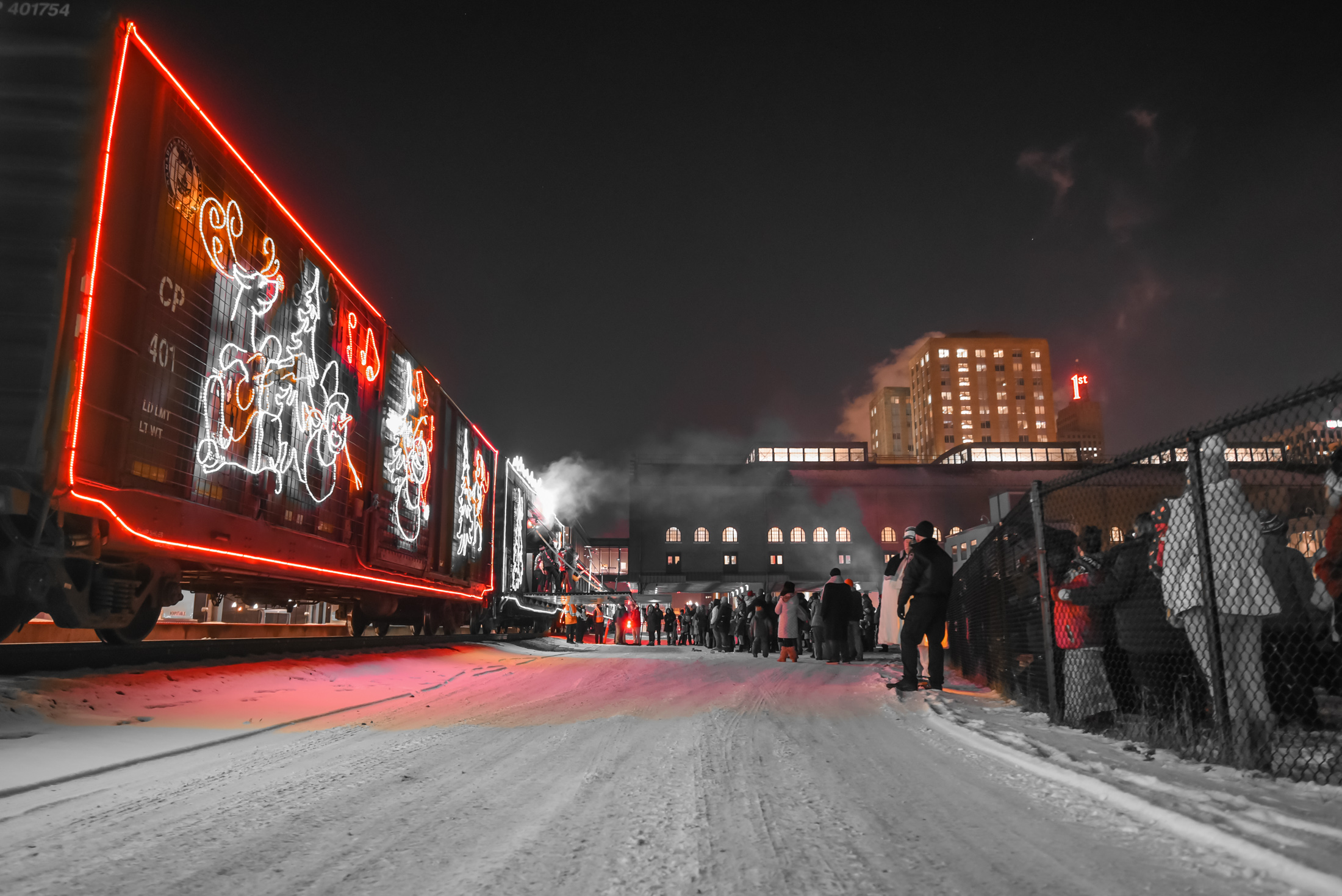 *Details on the Canadian Pacific Holiday Train Stop at Union Depot St. Paul:
On Monday, Dec. 12, the train will roll into Union Depot with an expected arrival at 6:45 p.m. Beginning at 5pm, you can keep warm and enjoy a variety of activities indoors while awaiting the arrival.
Shoppers will enjoy finding unique gift options, while train lovers will get a kick out of model trains on display. Family activities, including oversized games and craft stations will enchant visitors of all ages.
Musicians Alan Doyle and Kelly Prescott will perform a free concert from one of the train's rail cars at 7 p.m. Although the concert is free, you're encouraged to bring a donation for this year's food shelf partner, Keystone Community Services.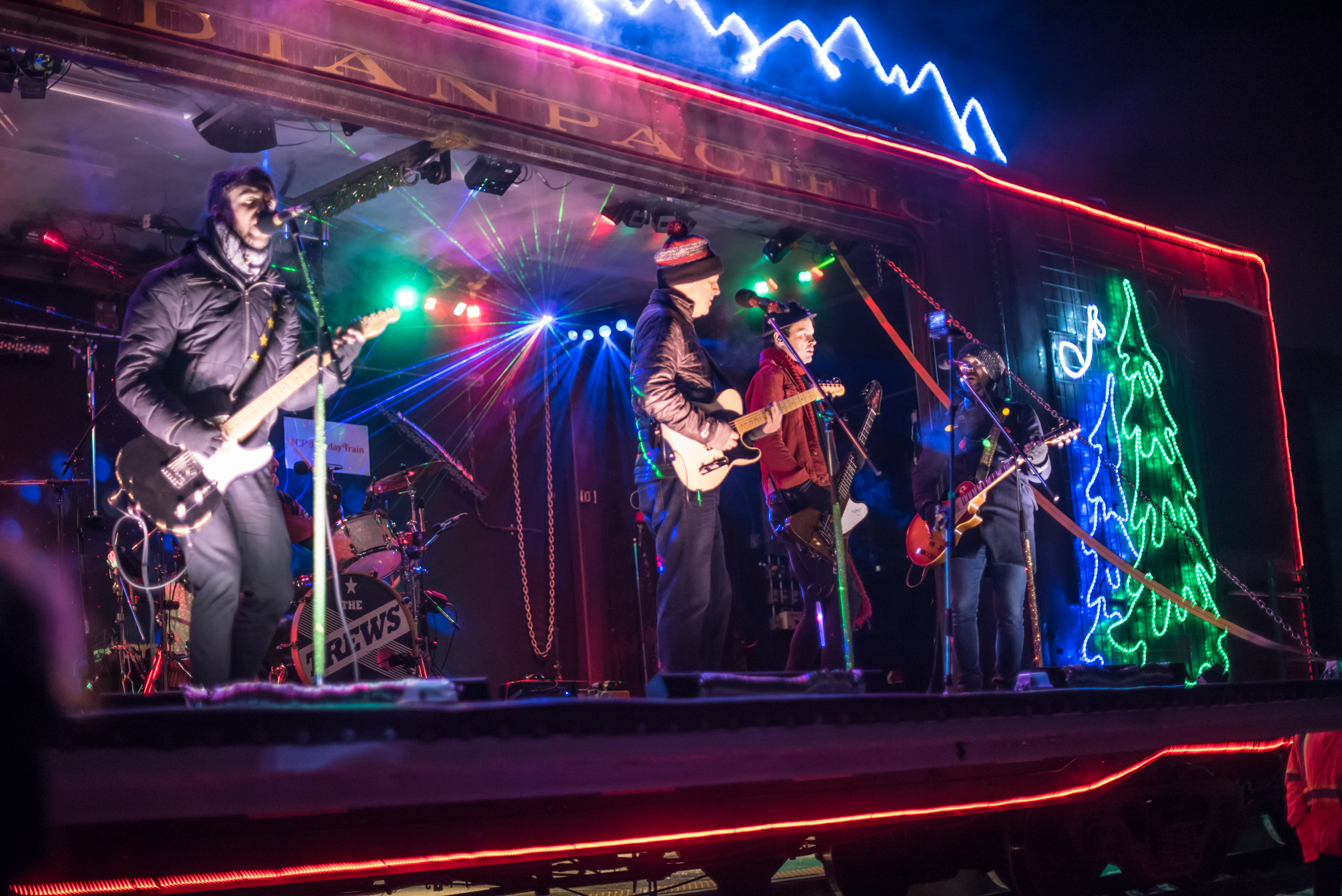 VIP tickets will be sold for the event, providing access to the closest viewing area of the concert stage. Ticketholders will have access to a dedicated VIP warming lounge inside Union Depot, a complimentary warm beverage, and more. VIP tickets cost $10 and there are only 500 available for purchase. All VIP ticket proceeds will go directly towards Keystone Community Services donations.
Union Depot is unique among the Holiday Train destinations as it is one of only a few stops with indoor concessions and amenities. Visitors who arrive early can stop in for a bite or beverage, while keeping warm with a cozy holiday ambiance.
Schedule:
Indoor Concessions and Activities 5 p.m.
Canadian Pacific Holiday Train Arrival 6:45 p.m.
Alan Doyle & Kelly Prescott Concert 7 p.m. to 7:45 p.m.
Canadian Pacific Holiday Train Departure 7:45 p.m. to 8 p.m.