Save more on your groceries at Cub when you get digital coupons right on your My Cub Rewards Card!
We all like easy ways to save more money, right? While saving money is worth putting in some extra effort, the easy ways to save are ones that you just can't pass up. We don't want to leave that money sitting on the table!
Cub Foods, our favorite local grocery store, has a great way to save even more on your groceries. Load up your My Cub Rewards card with Cub digital coupons – no scissors required!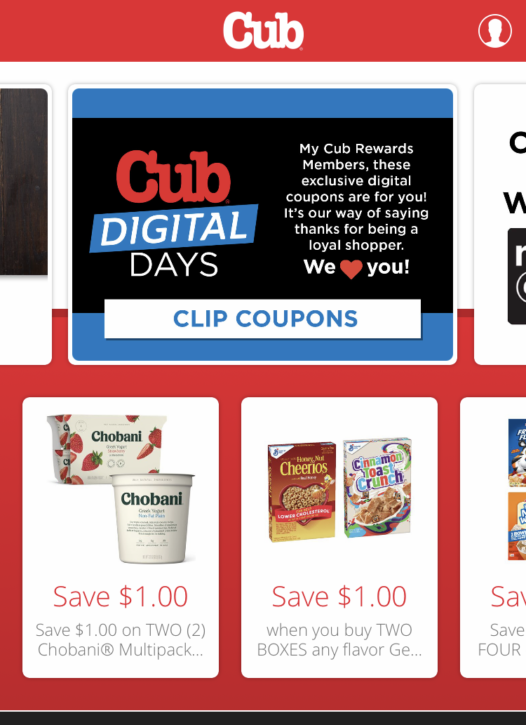 My Cub Rewards Card
If you shop at Cub, you probably already have a My Cub Rewards card that you use to participate in the Fuel Rewards program. Good news: if you already have a Cub card (or even just an account), you're all set to go for Cub Foods digital coupons, too! If you don't already have a My Cub Rewards card, you can sign up in store or online.
If you sign up in the store, they will give you a physical card on the spot. If you sign up online, you can print a temporary card to tide you over until your physical card arrives in the mail in approximately 4-6 weeks.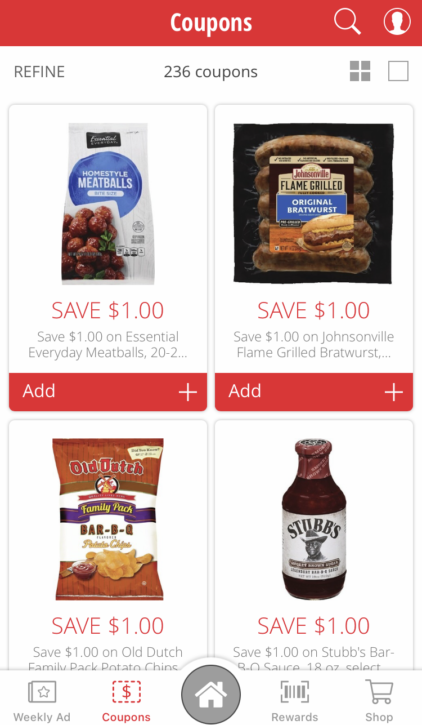 But truth be told…you don't even need a physical card. Download the Cub Foods app and sign in to your account to get your unique barcode that the cashier can just scan at checkout. (Or you can just do what I do and enter the phone number you used to sign up at the keypad while the cashier is ringing up your groceries.)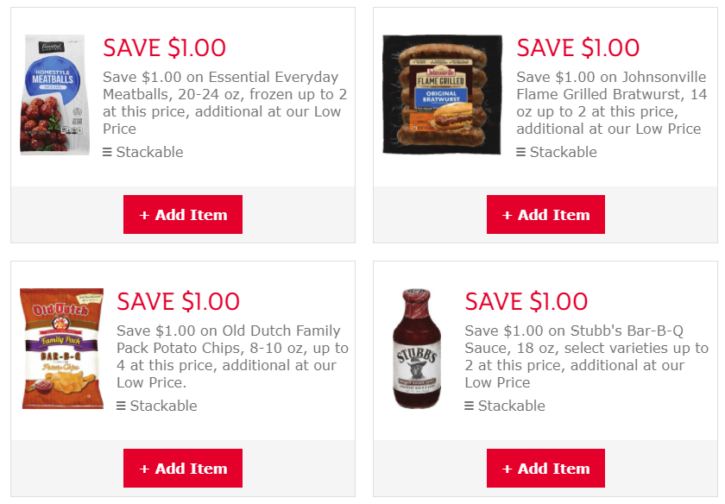 Cub Digital Coupons
The next step of adding coupons to your card is super easy. Visit Cub.com, log in to your account, and add Cub coupons from the weekly ad, coupon book or the coupon section of the site. Or you can easily add Cub coupons in the appropriate section of the Cub Foods app.
At the store, the cashier will scan your card or your barcode and any applicable coupon savings will automatically come off your order. There's no clipping or snipping coupons – just savings and Cub digital deals!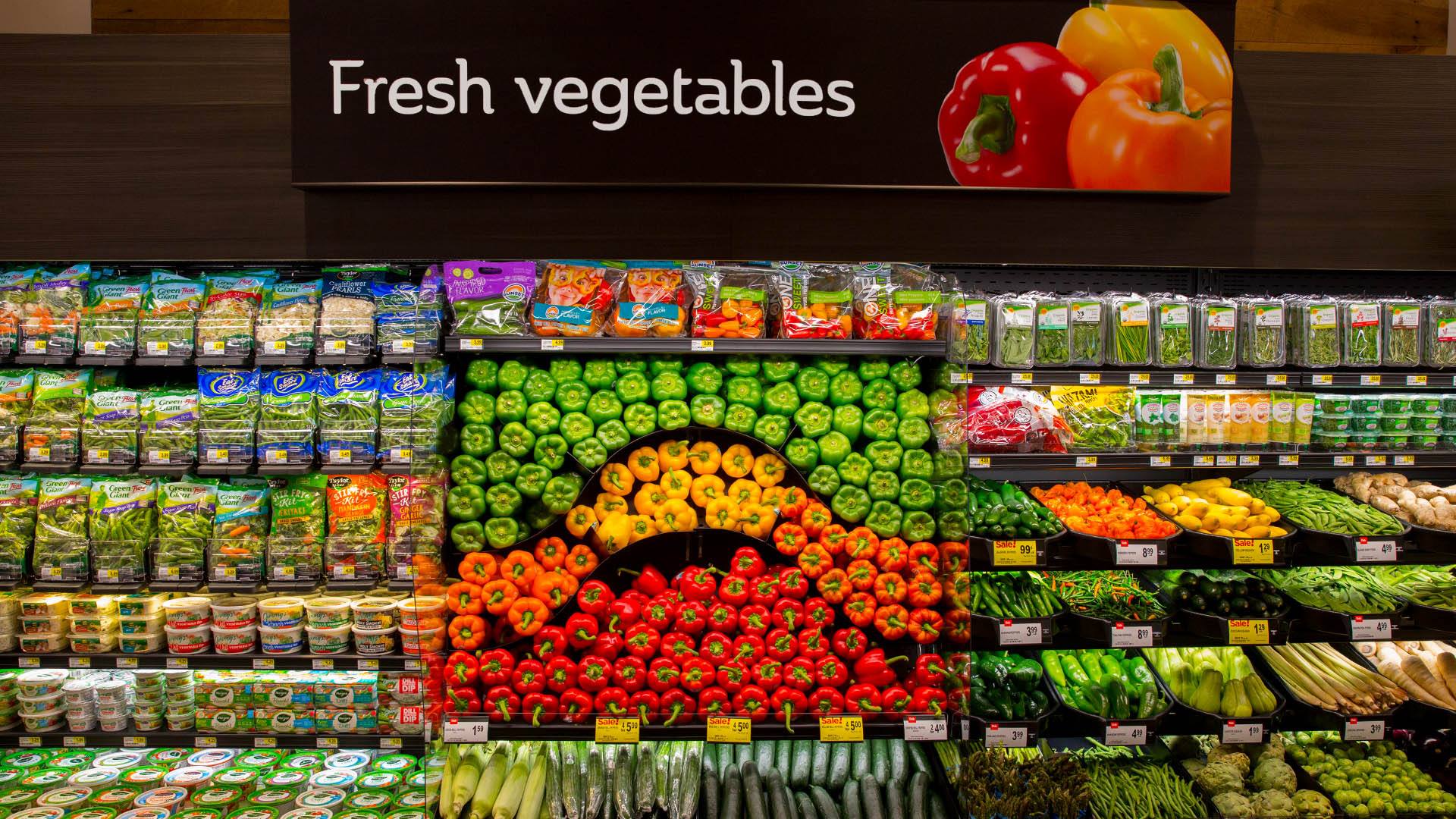 Not sure what Cub coupons you have saved? Browse your Shopping List at Cub.com to see all of the Cub coupons you've clipped and to keep an eye on their expiration dates. This same list is also available with the Cub Foods mobile app.
The app is also a great place to browse the latest Cub digital deals including copies of the weekly ads and any limited-time deals. It's available to download for free from the App Store or Google Play.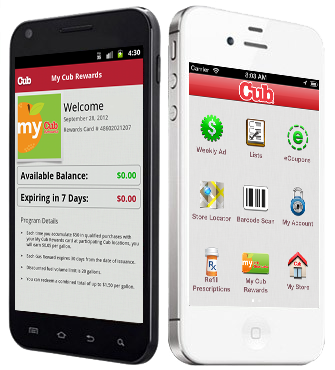 Sound good? Just grab your Cub card (or sign up for a new one) and head on over to Cub.com to start loading your Cub Foods digital coupons today!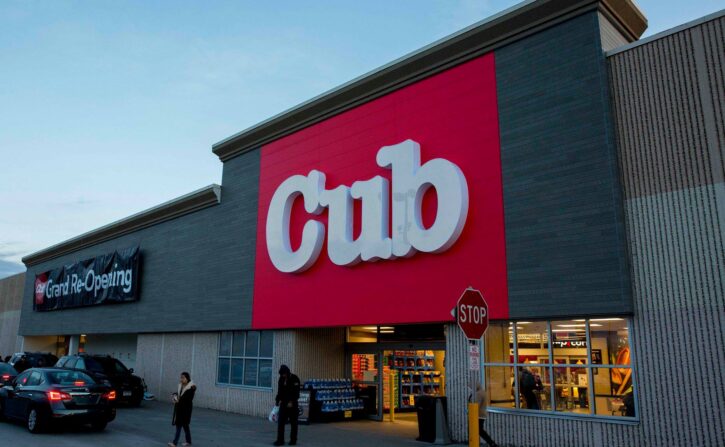 Other ways to save at Cub Foods:
Cub Kickbacks
When your favorite brands have special offers, you'll save automatically! Offers are preloaded, so you don't need to add them individually. Just be sure to scan your My Cub Rewards account at checkout. This includes deals like $5 in Cub Cash when you spend $15 on a particular group of brands, $1 back when you buy two of a particular item, and things like that. Check out the current Cub Kickbacks deals for the latest.
Fuel Rewards
For every dollar you spend at Cub, you'll earn one point toward a fuel discount at Holiday Stationstores through the Fuel Rewards program. Once you earn 100 points, you'll receive 10¢ off per gallon of fuel! And yes, you can store up your points to save up to $1.50 per gallon of fuel (20 gallons maximum). Just keep an eye on the expiration dates of your Fuel Rewards as they do expire.
Discount Tickets
Cub offers Discount Tickets for several community events and attractions throughout the year, including discount Minnesota State Fair tickets each summer.