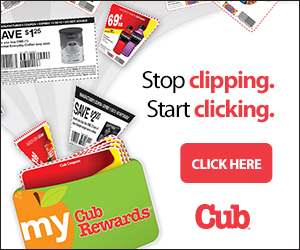 We all like easy ways to save more money, right?  While saving money is worth putting in some extra effort, the easy ways to save are ones that you just can't pass up.  We don't want to leave that money sitting on the table!  Cub Foods, our favorite local grocery store, has just added on another way to save on your groceries with the My Cub Rewards Card by loading it up with digital coupons!!
If you shop at Cub, you probably already have a My Cub Rewards card that you use to participate in the Fuel Rewards program.  If you already have a My Cub Rewards card you're all set to go for digital coupons too.  If you don't already have a My Cub Rewards card, you can sign up in store or online.  If you sign up in the store they will give you a physical card on the spot.  If you sign up online, you can print a temporary card to tide you over until your physical card arrives in the mail in approximately 4-6 weeks.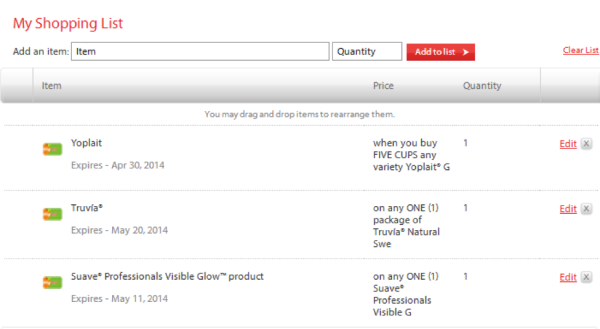 The next step of adding coupons to your card is super easy.  You just visit Cub.com, log into your rewards account and add coupons from the weekly ad, coupon book or the coupon section of the site.  At the store you just have your card scanned at the register and your coupon savings are applied to your order.  There's no clipping or snipping coupons – just savings!
You can check out your shopping list on the site to see all the coupons you have saved to your card and keep an eye on their expiration dates.  See the shopping list either online at Cub.com or using the Cub mobile app.  The app is available to download for free from the Android Market, Amazon App Store or the Apple App Store.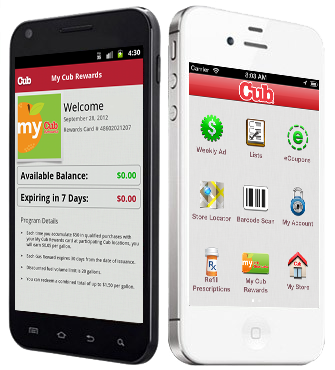 Sound good?  Just grab your My Cub Rewards card (or sign up for a new one) and head on over to Cub.com to start loading your digital coupons today!