Get ready to celebrate Gabby's Dollhouse at this fun family event this weekend!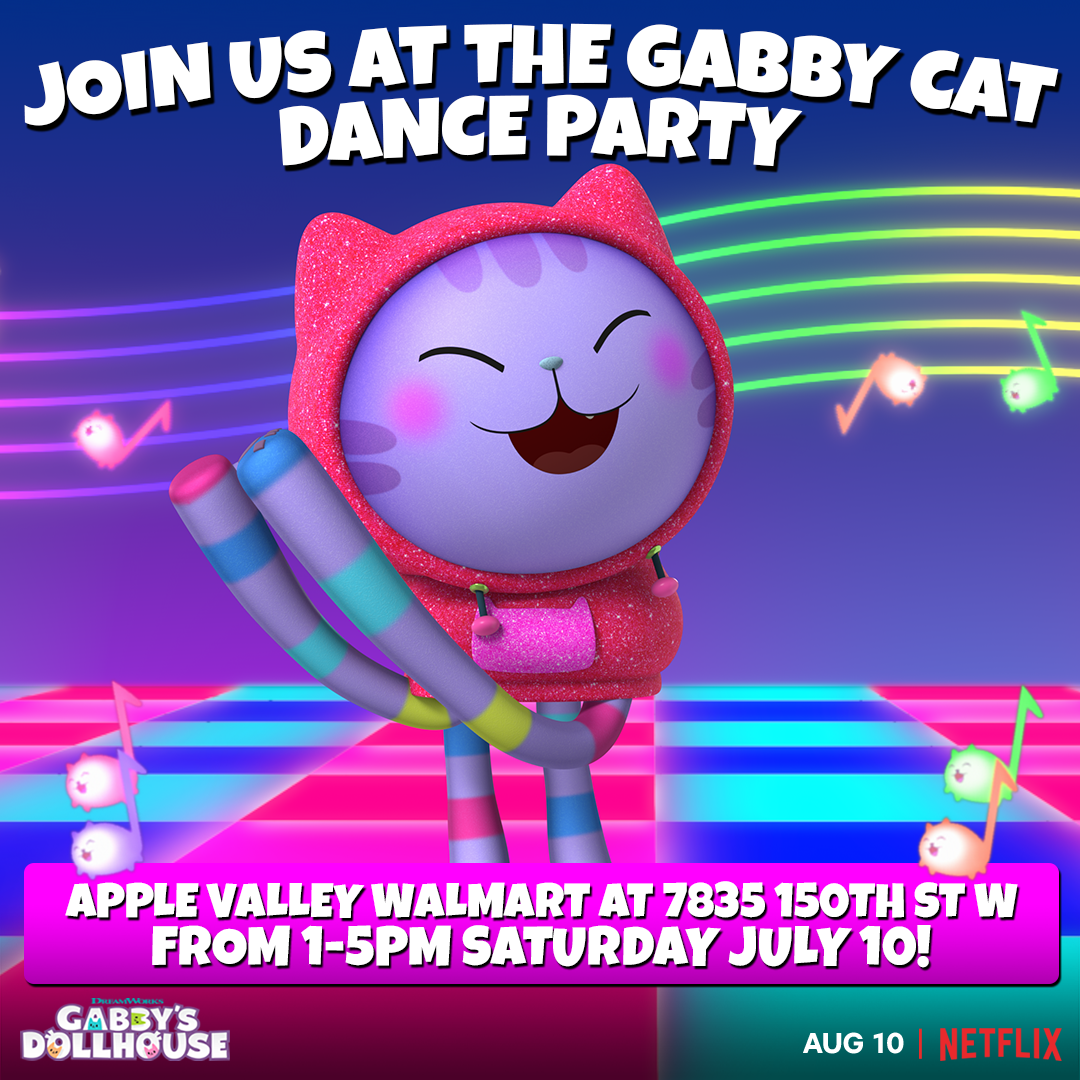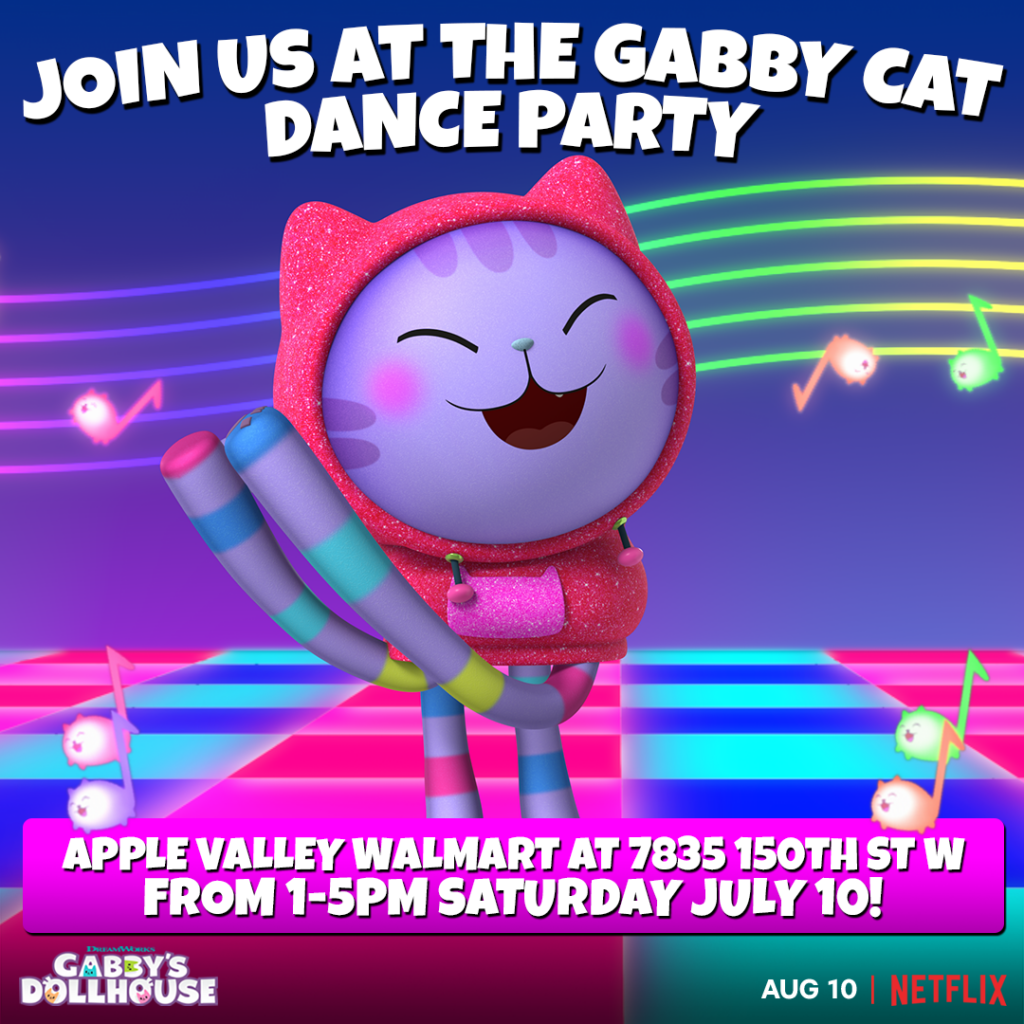 If you're near Apple Valley, come see me on Saturday afternoon! I'll be hosting the Gabby Cat Dance Party for Gabby's Dollhouse (the super fun Netflix show) in the Apple Valley Walmart parking lot.
The event runs from 1-5pm and I'll be there from 2-4.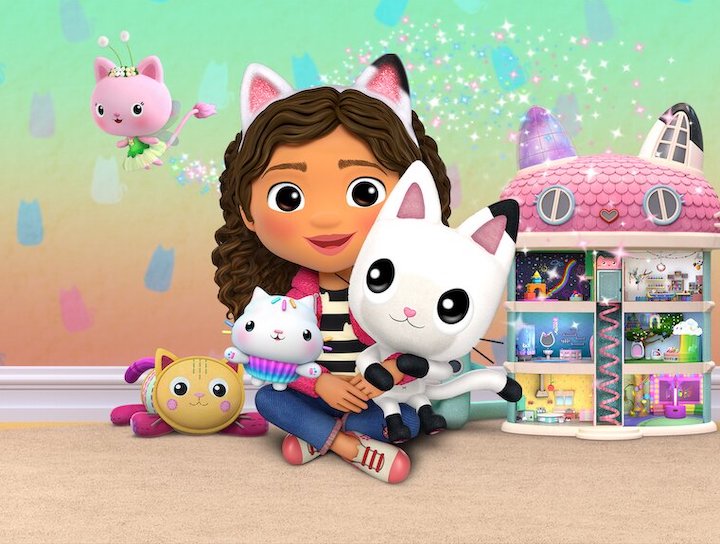 You and your kids can join on some fun family activities like a dance party with bubble machine, prize wheel, a coloring wall, photo opportunity, etc.
Please say "Hi" if you see me there. I LOVE meeting the Thrifty Minnesota family!
If you can't make it out to this event, there are 3 more planned for other Minnesota locations and once they are scheduled you can find them at gabbysdollhouse.com.
About Gabby's Dollhouse:
From celebrated preschool creators and executive producers, Traci Paige Johnson (Blue's Clues, Daniel Tiger's Neighborhood) and Jennifer Twomey (Blue's Clues, Team Umizoomi), DreamWorks Gabby's Dollhouse is a mixed-media preschool series with a surprise inside! Follow Gabby as she unboxes a surprise before jumping into a fantastical animated world full of adorable cat characters that live inside her magical dollhouse.
Season 1 is now available on Netflix and Season 2 launches on August 10th!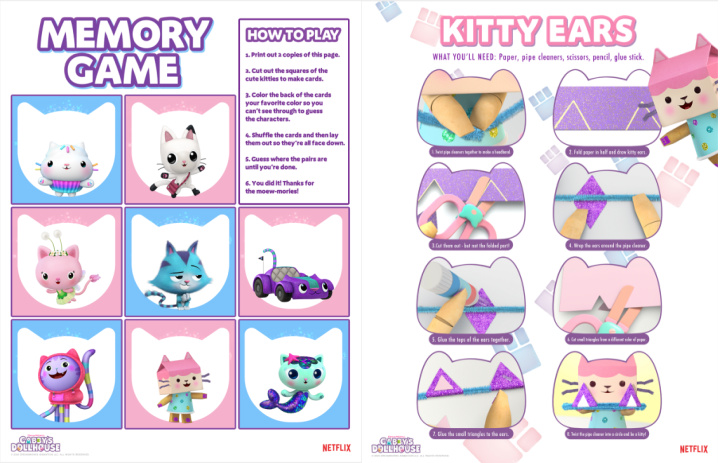 For more Gabby's Dollhouse fun, be sure to check out our post on Gabby's Dollhouse Crafts and Activities!