McDonald's has a new deal in their app giving you totally FREE Chicken McNuggets when you make a purchase of $1 or more and use Apple Pay.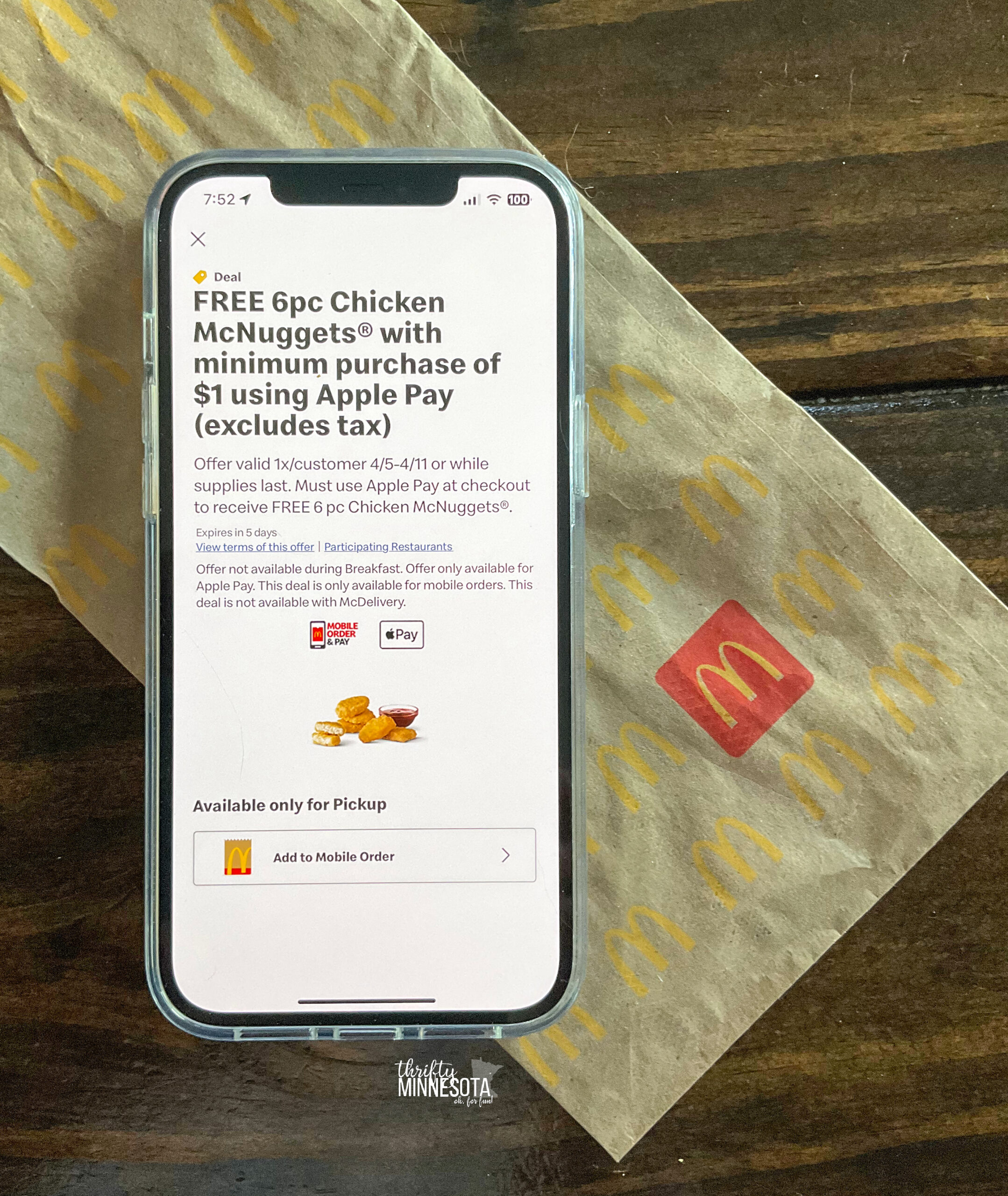 Hungry for McNuggets? You can get them for FREE today using your McDonald's app along with Apple Pay.
The offer runs through Tuesday, April 11. To get the deal use the McDonald's app to make any order of $1 or more. Go into Deals in the app, find this offer and add it to your order. Then, at checkout, use Apple Pay as your payment method to get your free McNuggets.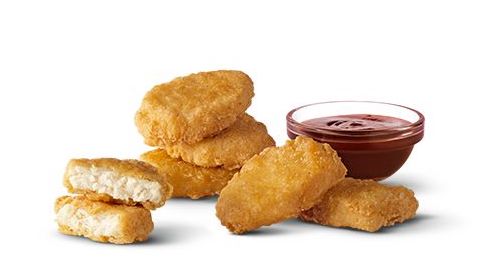 Unfortunately McDonald's doesn't have $1 sodas any more, but at most locations it's $1.29. A good all-food option would be to pair your free McNuggets with the buy one cheeseburger, get one for $1 offer and you'll end up with two cheeseburgers and 6 McNuggets for just a few dollars.
You can find more of our latest restaurant deals here or save even more with an Entertainment Coupons Membership.
What do YOU plan to order to get your free McNuggets?